Easy Summer Meals When it's Too Hot to Cook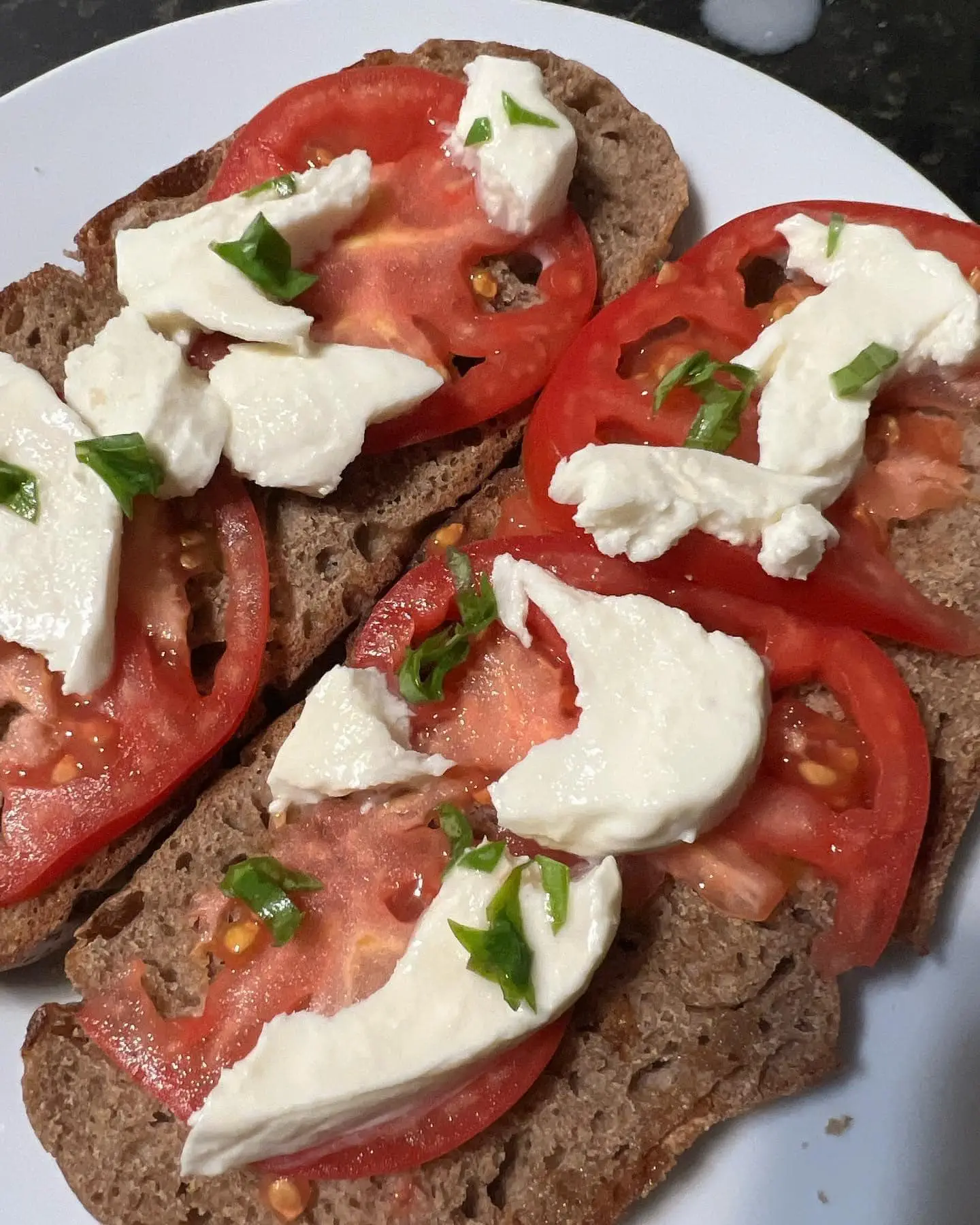 I love to prepare easy Summer meals when it's too hot to cook. This way I can can spend more time doing the things that I love with friends and family. With these meals, you won't need to heat up the house with the oven. Not heat meals or the air-fryer and grill will be your best friends.   These are fresh meals centered around a garden harvest or what can be picked up at the farmers market. 
If you follow Homesteading and Hungry on Youtube or anywhere else on social media, you know that I am very big on meal planning. Meal planning and prepping healthful meals saves time, money, and sanity. Our family eats very little processed food and I also follow a Mediterranean way of eating. I don't eat sugar and cook everything with olive oil. We eat lots of fresh vegetables and fruit. As a homesteading family, we always have plenty of farm fresh eggs and a big garden and fresh herbs which we love to incorporate into our meals.
In this post, I am going to share with you easy summer meal ideas for breakfast, lunch and dinner. I am also going to give you some lists of things to keep on hand in your pantry, fridge, and freezer to build even more easy, stress free meals.
---
Three easy Summer Meal ideas FOR BREAKFAST
In the Summer, especially with kids at home, I find that not everyone is up and ready for breakfast at the same time, so it works best to have a few easy grab or very easy to put together options. Things like smoothies, greek yogurt and egg cups are perfect for simple breakfasts.
Greek Yogurt or Chia pudding – Start with plain greek yogurt, or chia pudding as a base and then get creative with delicious, healthful ingredients as toppers.  Some of my favorites are fresh seasonal fruit, pumpkin seeds and peanut or pecan butter.  To sweeten add a drizzle of maple syrup or honey.
Whole Grain Toast with fruit
Toast is another very easy thing to make. Simply toast your bread and add toppings of your choice, I like adding avocado, a nut butter and fruit or ricotta and fruit.
Overnight Oats – Overnight Oats are a great way to start the day and get in wholes grains and fruit. a   There are so many great combinations and you can add whatever milk you like be it cow, goat or a plant based milk.  Adding a good fat such as avocado or a nut butter will really help balance the meal and you feel fuller longer.     There are 3 delicious overnight oats recipes on the Homesteading and Hungry youtube channel.
---
Three Easy Summer meal ideas FOR LUNCH
Salad in a jar – I love taking leftover protein from dinner and making a fresh salad for the next day. I also love adding beans or lentils for extra protein. It is super easy to do mason jar salads, it's all in the layering! Dressing on the bottom, crunchy veggies next, then softer veggies, then protein – then top off with your lettuce! These are perfect to enjoy at home or to take with you on the go.
Whole Grain Pitas or open faced Sandwiches – I love making my homemade whole wheat sourdough bread and freezing it to pull out as needed. The open faced caprese sandwich below is made with garden fresh tomatoes and basil from my herb garden along with fresh mozzarella.
You can put pretty much anything in a pita and it will be delicious. One of my favorite combos is greek meatballs, arugula, dijon mustard and feta cheese.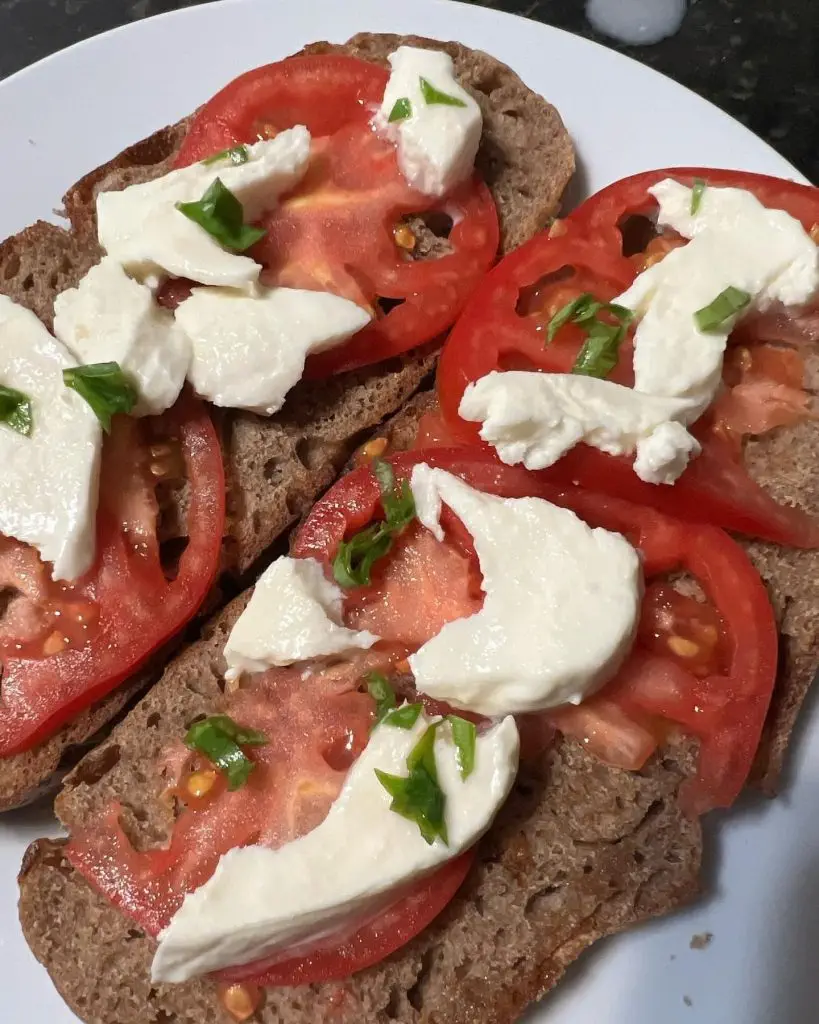 Grain Bowls – use quinoa, brown rice, or whole grain pasta as the base.  Next add loads of fresh or cooked vegetables and some beans or lentils.  Add a delicious drizzle of Olive oil and top with tahini, a homemade dressing, some hummus or avocado and you are all set.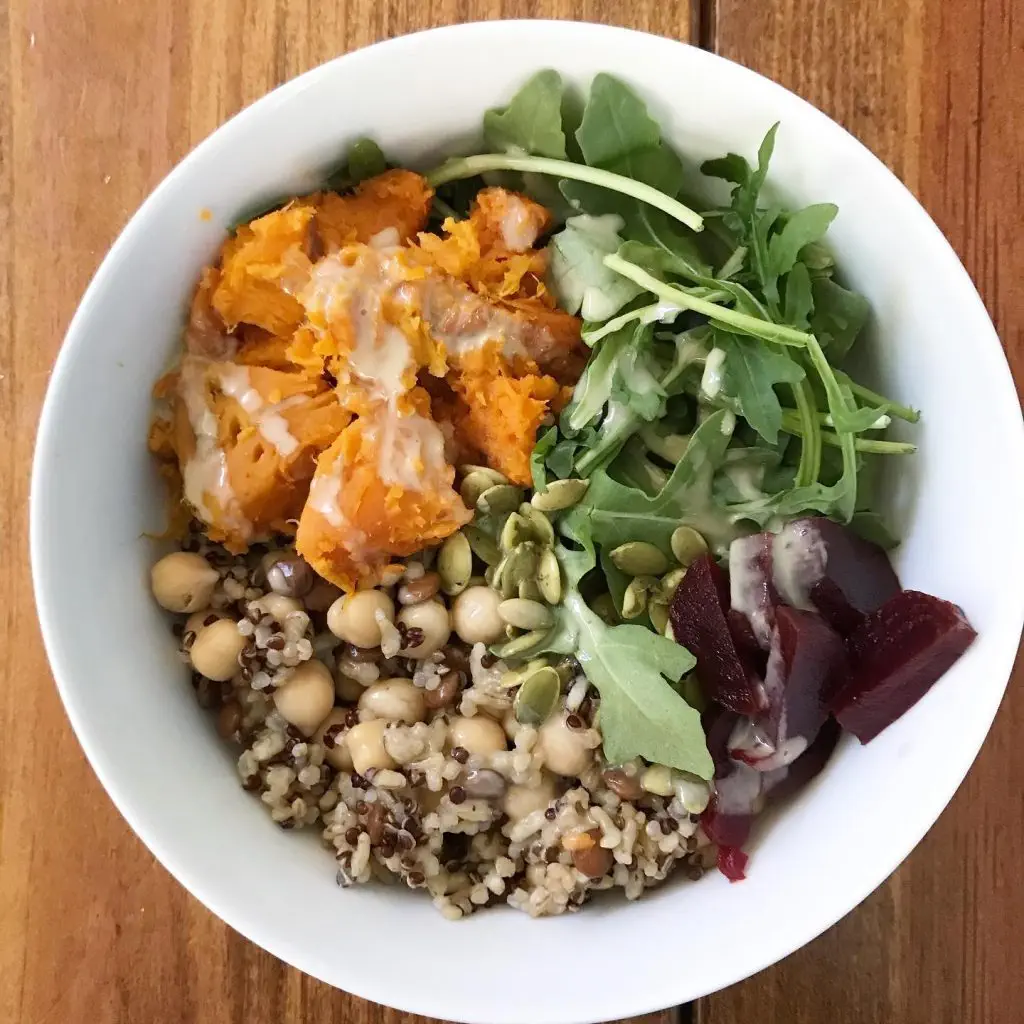 ---
Three Easy Summer Meal ideas FOR DINNER
For dinners I love to prepare my proteins ahead of time with some yummy sauce and olive oil combos so all I have to do it pull a bag out of the freezer and thaw it out.
Big Salads – I find nothing is more refreshing after a long hot day then having a huge fresh salad. I love to add mixed greens, garden fresh tomatoes, chicken or fish for protein lots of veggies, pumpkin seeds, avocado and homemade dressings. For a fun and festive evening try my Colorful Grilled Steak Salad Platter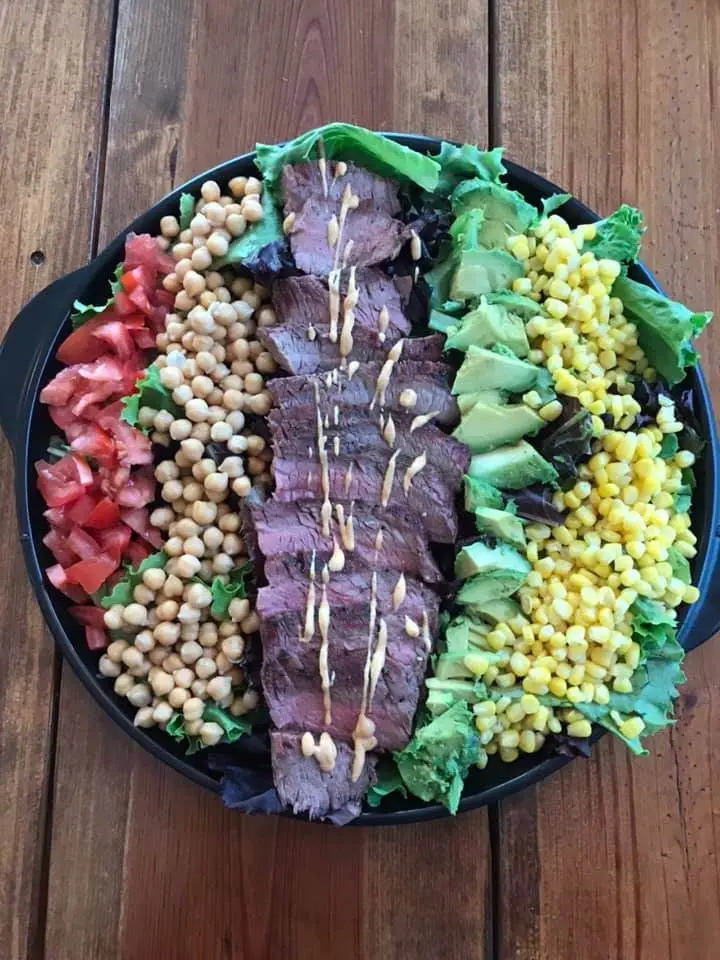 Homemade Pizza on the Grill – I love to use my delicious homemade whole wheat pizza crust to make pizzas on the grill. Everyone can add sauce and toppings of their liking and to make it really healthy and delicious- pile on the veggies and be sure to add some delicious fresh herbs. Our absolute favorite sauce is this delicious homemade pistachio pesto.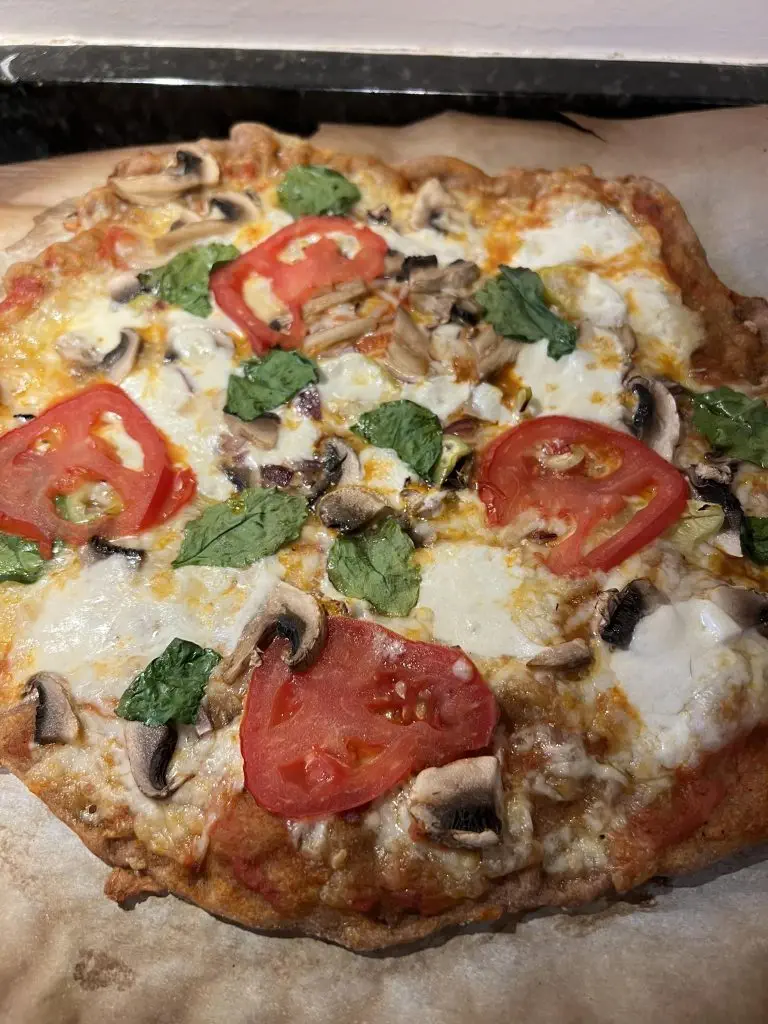 Turkey Burgers and homemade fries– We love making burgers on our blackstone griddle. It is fun to depart from red meat and make turkey burgers or a homemade black bean burger. I also sometimes skip the bun altogether and pile the veggie toppings high on my burgers. For homemade fries just toss potatoes with some olive oil and a favorite seasoning and air-fry or grill.
KEEP Healthy PANTRY STAPLES ON HAND
For a full tutorial on how I stock my pantry, check out the video below
These pantry staples will make it very easy to put meals together.
Quinoa
Brown Rice
Whole wheat pasta
Canned Garbanzo beans
Salsa
Canned White beans
Canned Tomatoes
Green Chiles
spice blends
Olive oil
vinaigrettes
nut butters
---
KEEP easy OPTIONS IN THE Refrigerator
Having healthy options in the refrigerator is not only great for building meals but also helps tremendously when reaching for a snack.
Hard boiled or smoked eggs
Snacking peppers
pickles
Cheese
Dijon Mustard
beets
Salad greens
Coleslaw mix
Chopped kale
Carrots
Celery
Melon
pineapple
lemons
limes
---
KEEP Healthy OPTIONS IN THE FREEZER
Fruit
Pre-cooked grains
Cauliflower rice
Mixed veggies, broccoli, peas, corn, green beans
chicken
Wild caught fish
---
Other ideas:
Make your own sub sandwich night or unwich and do it in lettuce wraps
Taco night
---
All of these Summer meal ideas are stress free and come together in no time so that you will be able to enjoy yourself without worrying about preparing an elaborate meal.
Do you have a favorite easy summer meal idea? Let us know about it in the comments!
Join our FREE farm to table recipe recipe sharing community HERE
Never miss a recipe – subscribe to Homesteading and Hungry here
---
---