How to Make Lemon Cardamom Blueberry Muffins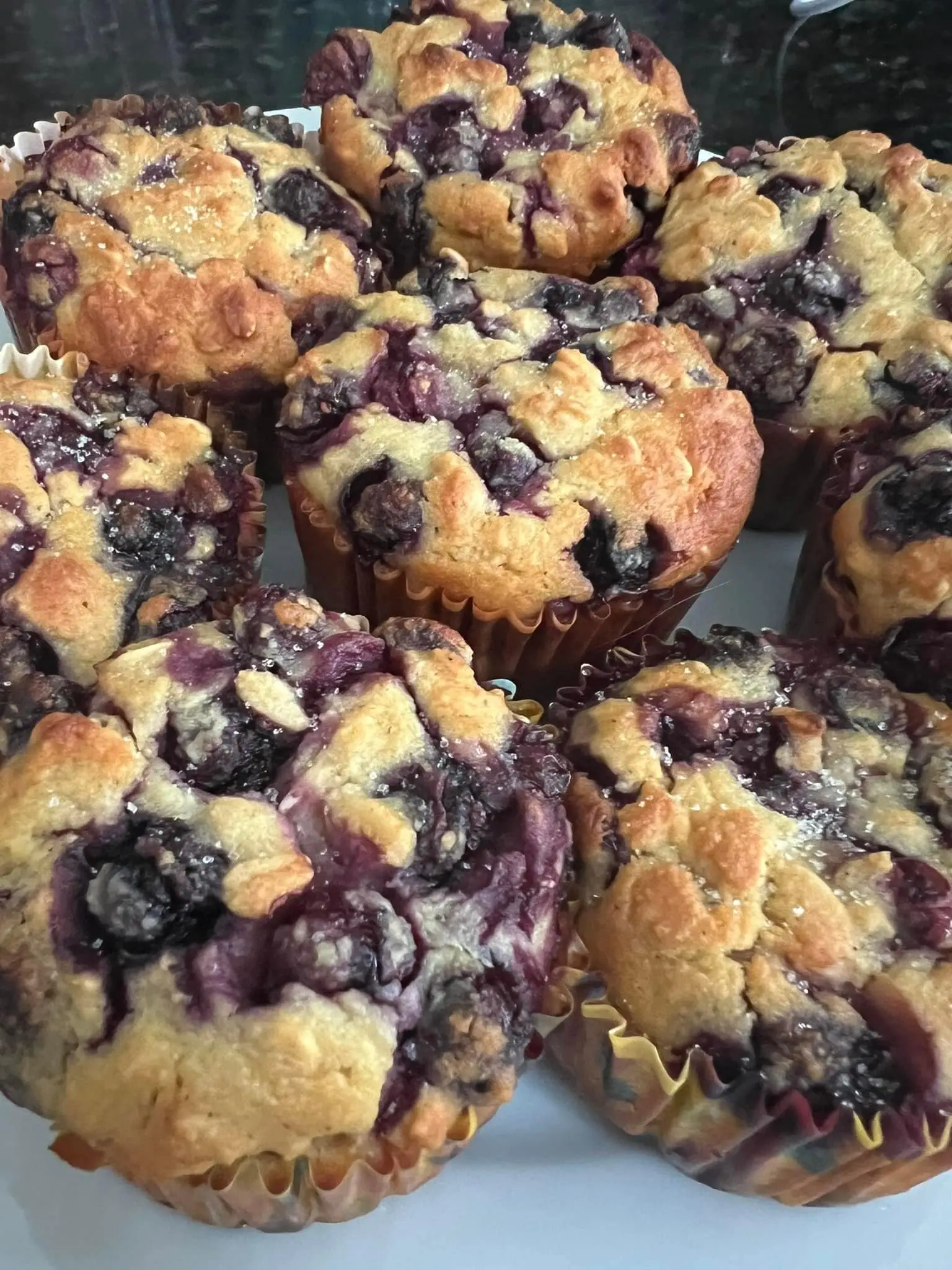 If you ask me to imagine a perfect muffin, a blueberry muffin is what comes to mind. I have always loved blueberry muffins, especially lemon blueberry muffins. For that reason I am surprised that I am just now writing a blueberry muffin recipe after composing recipes for so many other flavors. The inspiration for these lemon cardamom blueberry muffins came from a sweet neighbor who allowed us to pick fresh blueberries on her land.
My husband Charlie and I set out on a little homestead date and had a wonderful time picking blueberries. We first made a scrumptious blueberry cobbler (recipe is on the Homesteading and Hungry Youtube channel) and whole wheat blueberry pancakes. I was excited to play in the kitchen and come up with a muffin recipe with the rest of them. These Lemon Blueberry cardamom muffins were the result. Succulent blueberries and tart lemon pair beautifully and the earthy cardamom really brings all the ingredients together. These muffins are perfect for grab and go or to have as a quick anytime snack.
YOU WILL NEED:
1 cup of old fashioned rolled oats
a cup of or almond flour or whole wheat ( I use almond flour)
1 – 1.5 cups of Fresh or frozen blueberries  ( make sure to dry them off very well)
1/2 of a lemon
3/4 cup of greek yogurt
2 eggs (beaten)
1 tsp of cardamom
1/2 cup of maple syrup
1 tsp vanilla extract
1/4 cup olive oil
1 t baking powder
1 t baking soda
a pinch of salt
date sugar for sprinkling on top ( optional )
TO MAKE Lemon Cardamom Blueberry MUFFINS:
In a bowl, add the flour, oats, baking powder and soda, salt and cardamom and mix well. Next add 2 eggs, Greek Yogurt, zest of 1/2 or a lemon and juice of 1/2 of a lemon, maple syrup, vanilla and extra virgin olive oil. Fold in the blueberries and mix together well.
To Bake the Lemon Cardamom Blueberry Muffins
Scoop into muffin pan or liners
for small muffins fill 1/2 way
for bigger muffins fill to the top
Scoop the mixture into muffin cups and bake at 400- for 5 minutes and then turn down the temperature to 375 – 350 (depending on your oven) for another 20 minutes ( starting at a hotter temp helps the muffins rise higher)
Sprinkle date sugar on top if desired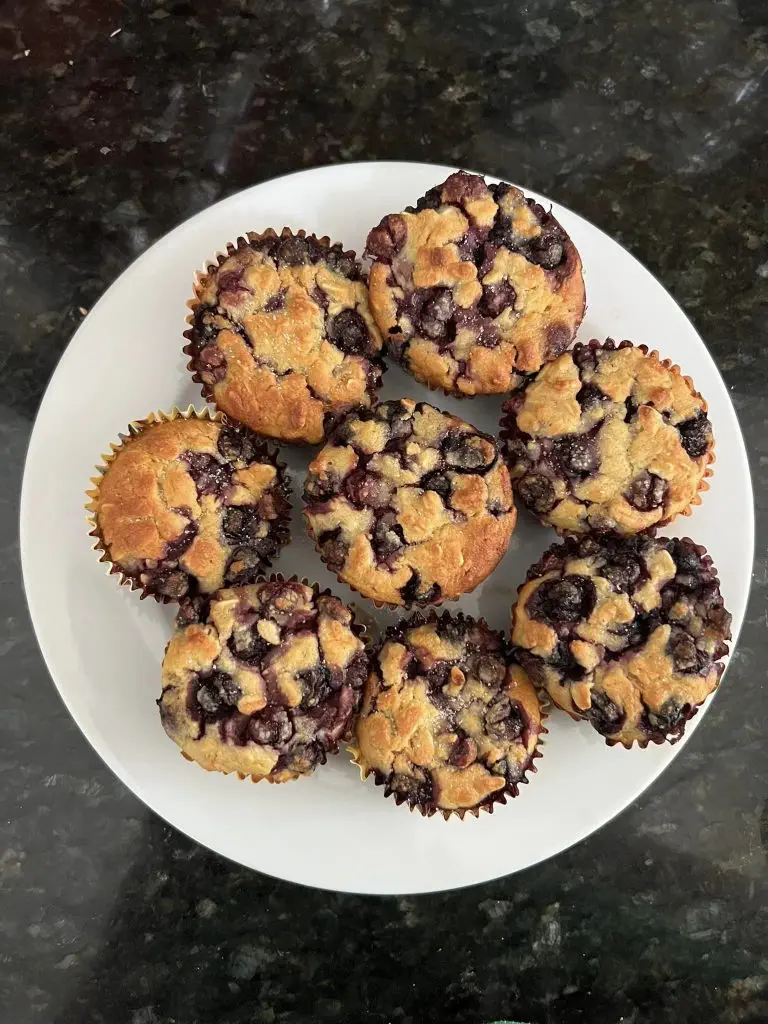 To Freeze Lemon Cardamom Blueberry Muffins:
Let the muffins cool completely. Put desired about of muffins in a Ziplock Bag.
To Reheat Lemon Cardamom Blueberry Muffins:
Pop one or two muffins in the microwave for 30 – 45 seconds
I hope you enjoyed this Lemon Cardamom Blueberry muffin recipe, if you make these, please come back and tell me how you liked them!
If you love muffins, be sure to check out my other muffin recipes here
WANT MORE EASY AND DELICIOUS RECIPES?
Join our FREE farm to table recipe recipe sharing community HERE for nightly What's for dinner inspiration, and a community of people who love delicious and healthy food.

Never miss a recipe – subscribe to Homesteading and Hungry Here
---
---