How to Make Gluten Free Tomato Pie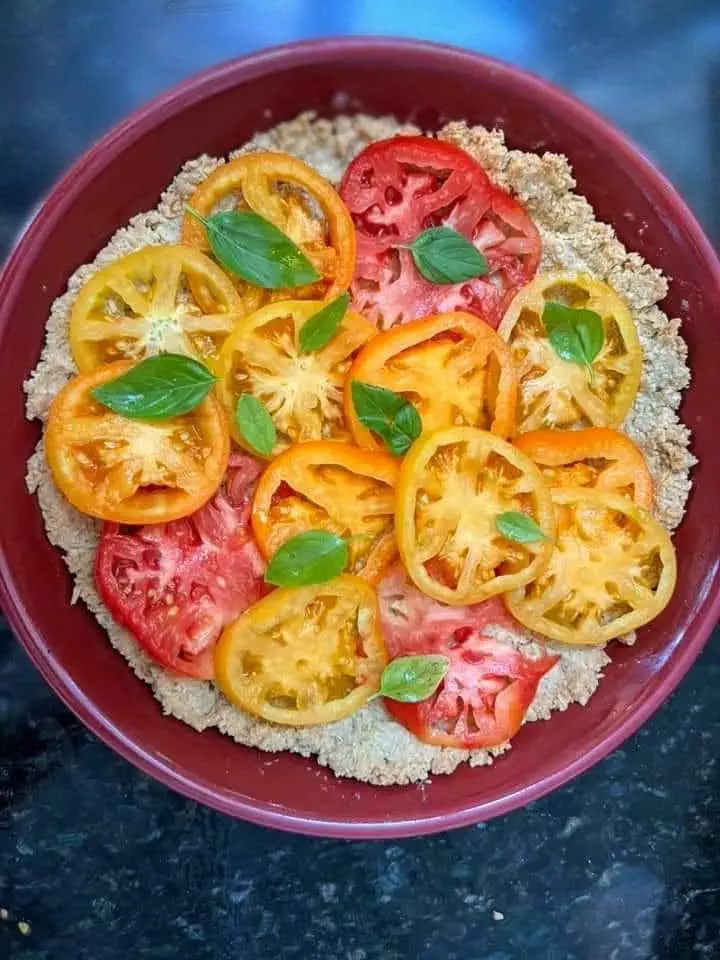 Much like that first fresh tomato sandwich, tomato Pie is a Summer tradition on our homestead. It is a great way to use all of those robust juicy tomatoes coming out of your garden. Beautiful fresh tomatoes, fragrant basil, a combination of feta and cottage cheese on a flaky gluten free crust, what's not to love? As I follow a Mediterranean diet, the crust in this pie is whole grain and made with extra virgin olive oil rather than butter. Once you know how to make this easy gluten free tomato pie you will want to make it again and again. I know you're going to love it.
If you are a visual person, I've got the full video tutorial over on our Youtube channel.
Ingredients for the crust:
1 cup of oats
1/2 cup of almond flour
1/2 and a little more cups of Extra Virgin Olive Oil
1 egg
1/2 t of garlic powder
1/2 t of onion powder
1/2 t salt
a few shakes of black pepper
Ingredients for the cheese topping and tomato layer:
3 Tomatoes
Fresh Basil
4 oz of cottage cheese
4 oz of feta cheese
1 egg
1 or 2 cloves of garlic
red pepper flakes ( optional)
small handful of cheddar for the top ( optional )
Making the Crust
You can use a food processor or you can use a blender to make this crust. Start by adding the oats, almond flour, garlic and onion power, salt and pepper into the food processor. This is the base of the crust. Pulse in the food processor until you get a fine crumb. Pour the mixture into a medium sized Bowl. Add in the Exra Virgin Olive Oil and mix to combine. Add the egg and stir to combine. Next press the mixture down into a greased pie plate.
Place the crust into a 325 preheated oven to pre-bake for about 20 minutes ( check on it after 15 minutes) you just want it lightly browned.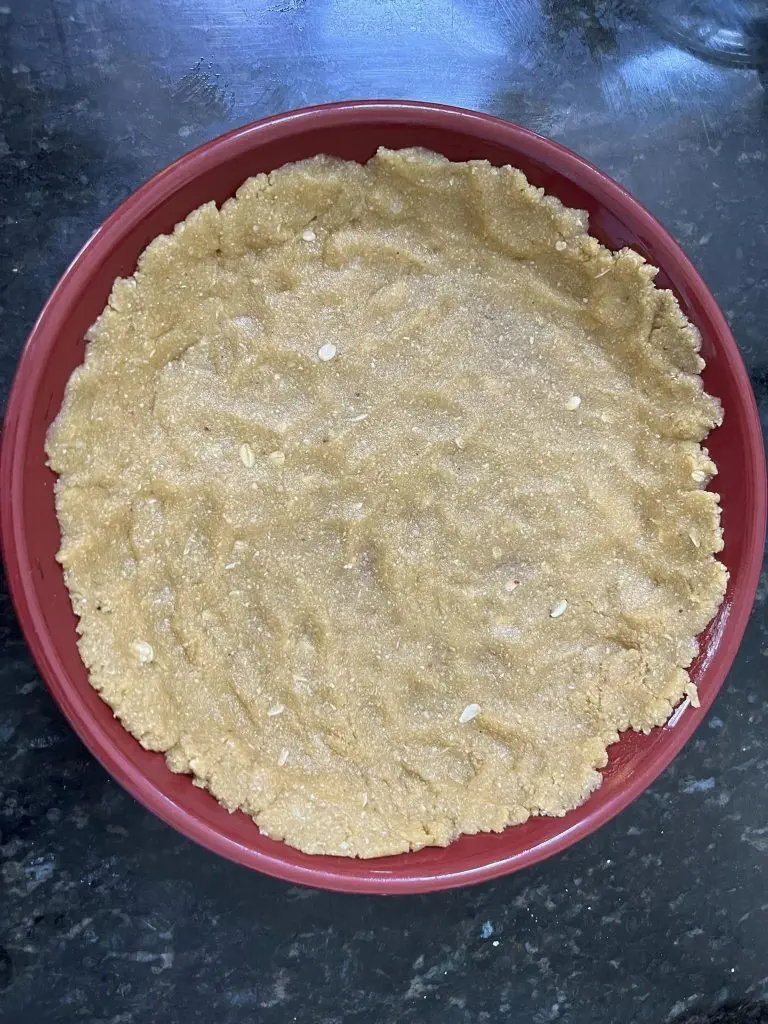 Making the Filling
 While the crust is pre-baking, make the filling.
Add the cottage cheese, feta cheese, egg, fresh garlic, a couple shakes of black pepper and add some red pepper flakes if you like spice. If you don't want to add a kick to it just leave it out. Set this mixture aside.
The Tomato and Fresh Basil Layer
Slice the tomatoes in thin slices, not razor thin but pretty thin. Next take a paper towel and blot off some of the excess moisture because you do not want the tomatoes to make your crust soggy.
Layer those gorgeous tomatoes right on top of the crust. Next place the fresh basil leaves right on top of the beautiful tomatoes. I just love how delicious and fresh this looks and smells. You can use as much or as little basil as you would like. After that, spoon the cheese filling on top of the tomatoes.
I like to add a very small handful of cheddar right on the top. If you do not want to use any cheddar you can use any other kind of cheese that you like or you can just omit the cheese on the top.
Baking the Tomato Pie 
Place the tomato pie in the oven at 350 for about 30 minutes.
It is done when it is browned, bubbly, and gorgeous.
Now you have an absolutely gorgeous olive oil crust tomato pie bursting with garden tomatoes and a lovely cottage cheese and feta filling. The crust is flaky, the tomato flavor really shines through and the feta just balances it out so well. Let it cool a bit and dig in.
I really hope you try this recipe, if you do please come back here and let me know how you liked it.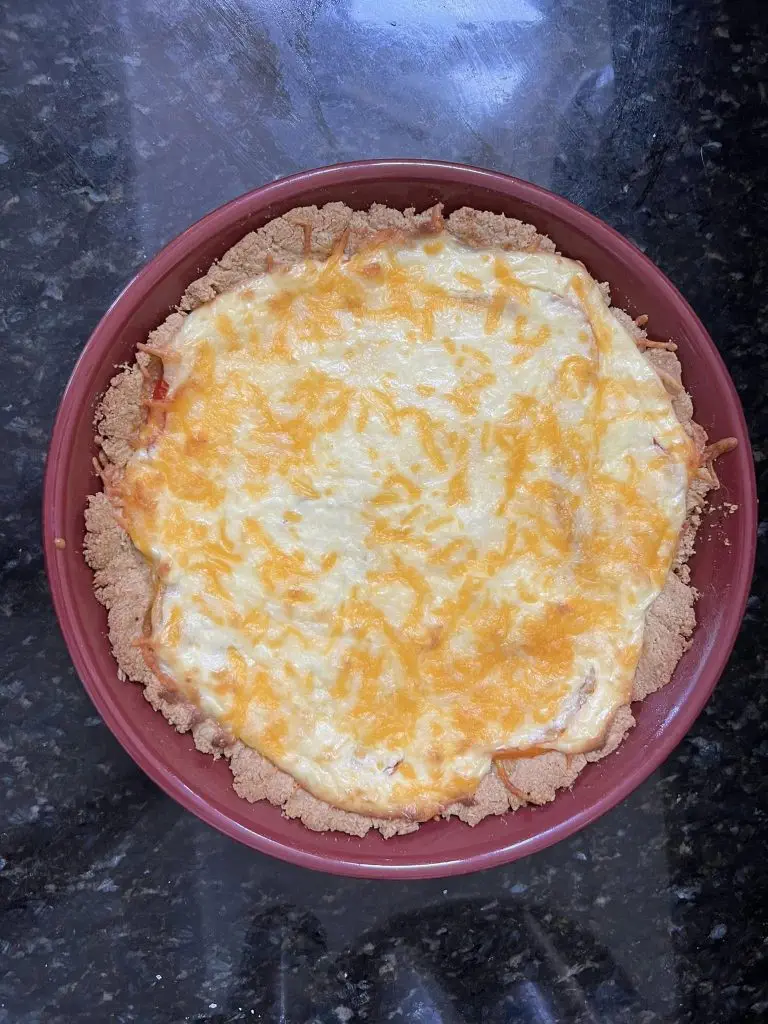 WANT MORE EASY AND DELICIOUS RECIPES?
Join our FREE farm to table recipe recipe sharing community HERE for nightly What's for dinner inspiration, and a community of people who love delicious and healthy food.

Never miss a recipe – subscribe to Homesteading and Hungry Here
---
---