Easy Watermelon, Cucumber, Mint, and Feta Salad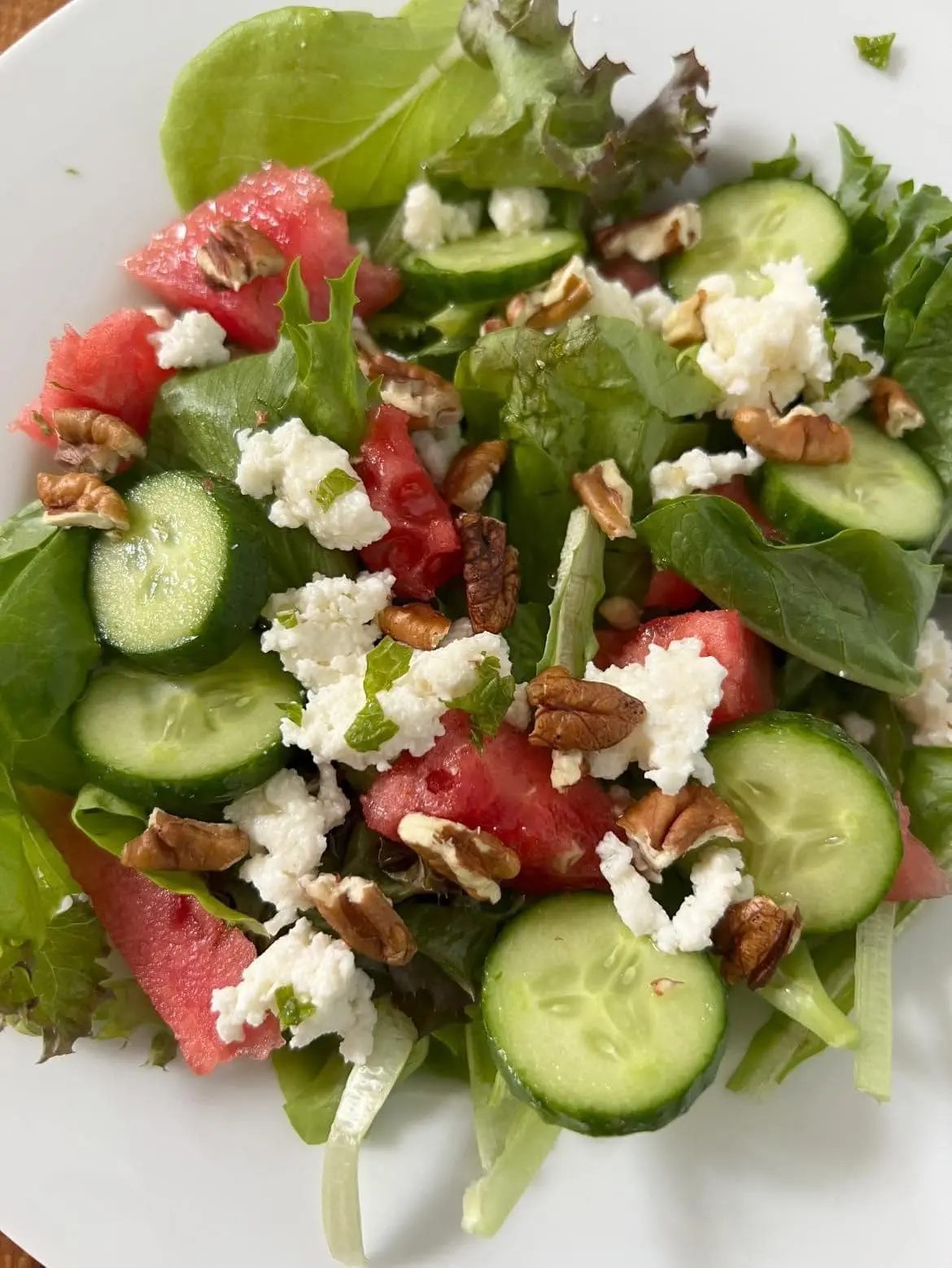 I was so excited when I grew my first watermelon on our homestead because my son CJ loves them. This easy watermelon, cucumber, mint, and feta salad is the perfect thing to make with garden fresh fruit and cool mint from the herb garden it is refreshing and cool on a hot Summer Day.
I do not always use a dressing for this salad because the watermelon and the cucumber mixed with the feta create a delicious flavor combo and it is not needed. When I do, I stick with something very light like olive oil and vinegar or my Lemon Maple Dijon Dressing.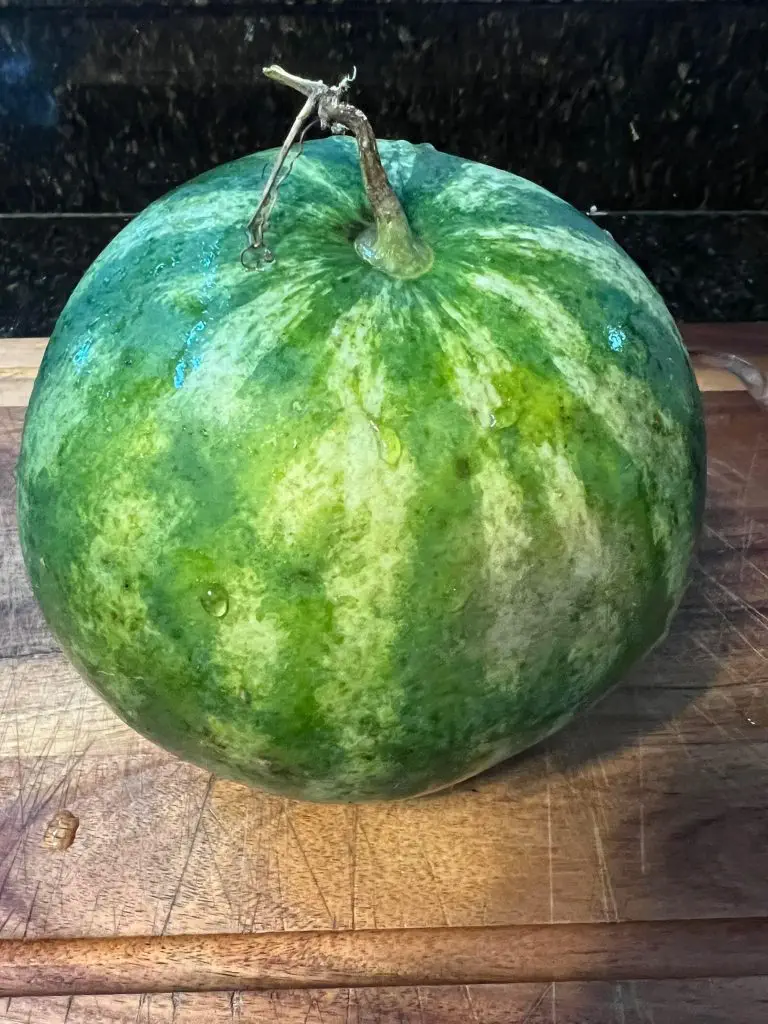 You will Need:
From the Garden or produce section
2 cups cubed Watermelon
1 sliced cucumber
2 T chopped Fresh Mint
Fresh salad greens of choice
From the Fridge/ Pantry
1/4 cup Feta Cheese ( I have also used my homemade ricotta)
1/4 cup chopped Pecans
salt/pepper to taste
To make Easy Watermelon, Cucumber, Mint and Feta Salad:
Start by placing your fresh Salad greens in a large bowl and set aside. Chop your watermelon and cucumber, removing any seeds from the watermelon and add them to the bowl with the salad greens. Chop your mint. Add the chopped Mint and feta cheese to the bowl and combine well to toss. Top with chopped pecans and dressing if you choose.
.
Join our FREE farm to table recipe recipe sharing community HERE for nightly What's for dinner inspiration, and a community of people who love delicious and healthy food.

Never miss a recipe – subscribe to Homesteading and Hungry Here
---
---