Easy Twice Baked Potatoes with Goat Cheese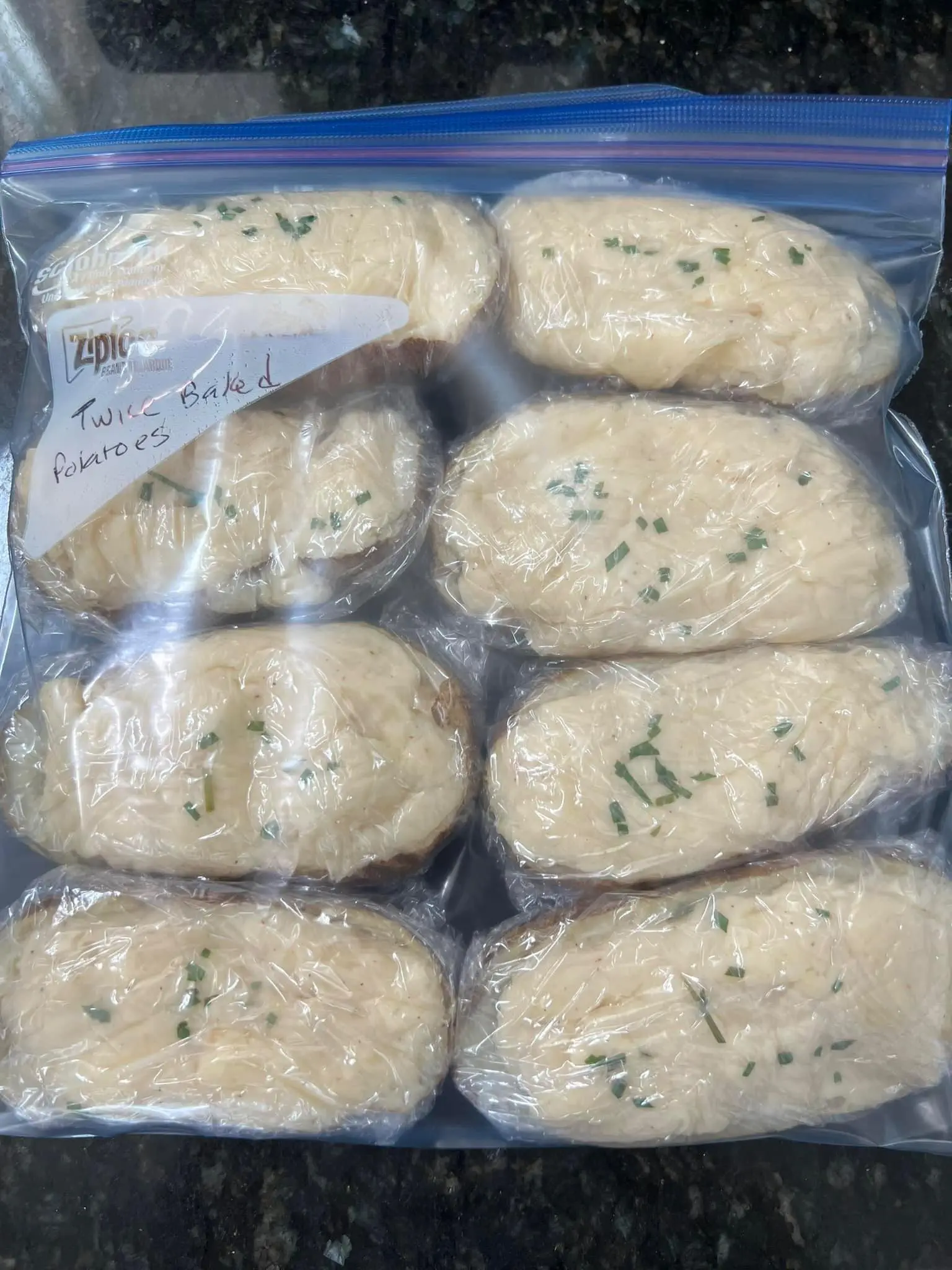 I love having side side dishes that I can prep ahead of time or pull from the freezer to preheat. These Easy twice baked potatoes with goat cheese are so good and easy to make. I made them with olive oil instead of butter so that they would be aligned with The Mediterranean diet. They are great for a work lunch, with a soup or salad and even as a main course adding protein such as chicken or beans. These easy twice baked potatoes with goat cheese and olive oil are delicious and filling. I love that these can be made ahead or be ready right at dinnertime. Picking fresh chives from our herb garden makes these potatoes extra special.
YOU WILL NEED
8 large Baking Potatoes such as russets
3/4 cup shredded Hard Goat Cheese such as Iberico
1/2 cup of milk
2 T Olive Oil ( you can use more if you want)
salt
pepper
Chopped fresh chives to top the potatoes
TO MAKE EASY Twice Baked Potatoes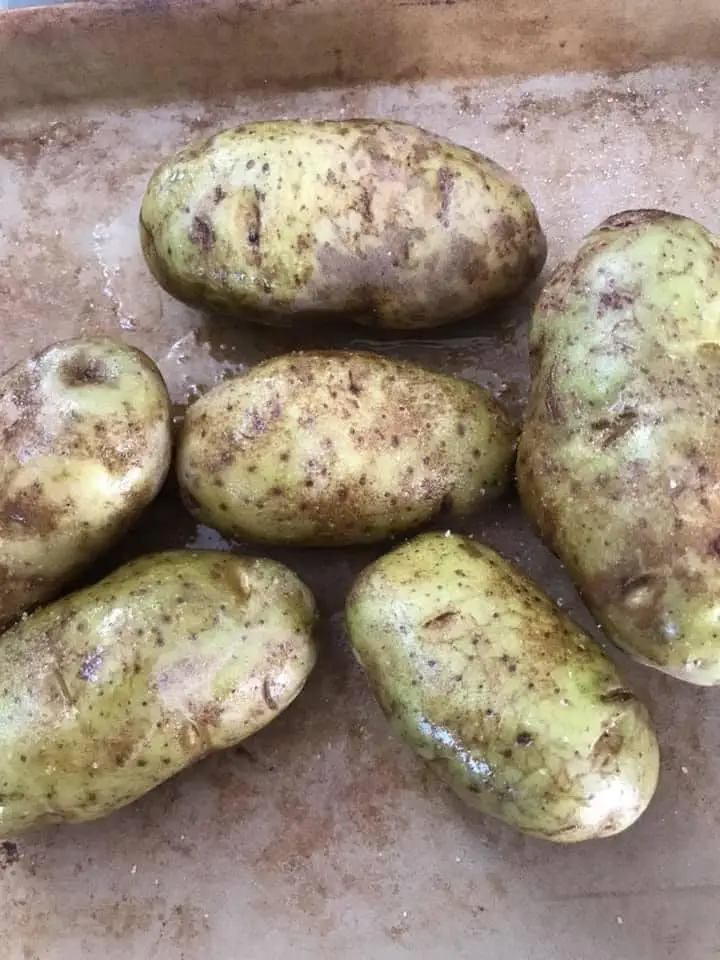 Pre-heat the oven to 375
First rub the potatoes with oil – and lightly salt
Poke the potatoes with a fork
Bake the potatoes for about an hour, take them out and allow them to cool until you are able to handle them.
Cut the potatoes in half and scoop out the middle of the potatoes in a bowl leaving the bottom intact
Add the milk, cheese, olive oil and salt and pepper to the bowl – mash or whip ( I am not the boss of you, make them as smooth or chunky as you like) 
add salt and pepper to taste
Spoon the filling back into the potato halves
Add fresh green chives just before serving
At this point – you can either put them in the refrigerator if you are prepping ahead of time to re-heat just before the meal or pop them in the oven for an additional 10-15 minutes or until hot and bubbly. Enjoy!
To Freeze the Twice Baked Potatoes
Place the potatoes you want to freeze in a freezer container or freezer bag.
Reheating the Twice Baked Potatoes
Thaw in the refrigerator or reheat from frozen in the oven for 10 -15 minutes for thawed and 35- 40 minutes for frozen.
Want more easy and delicious recipes?
Join our FREE farm to table recipe recipe sharing community HERE

Never miss a recipe – subscribe to Homesteading and Hungry Here
---
---