How to make air-fryer stuffed squash blossoms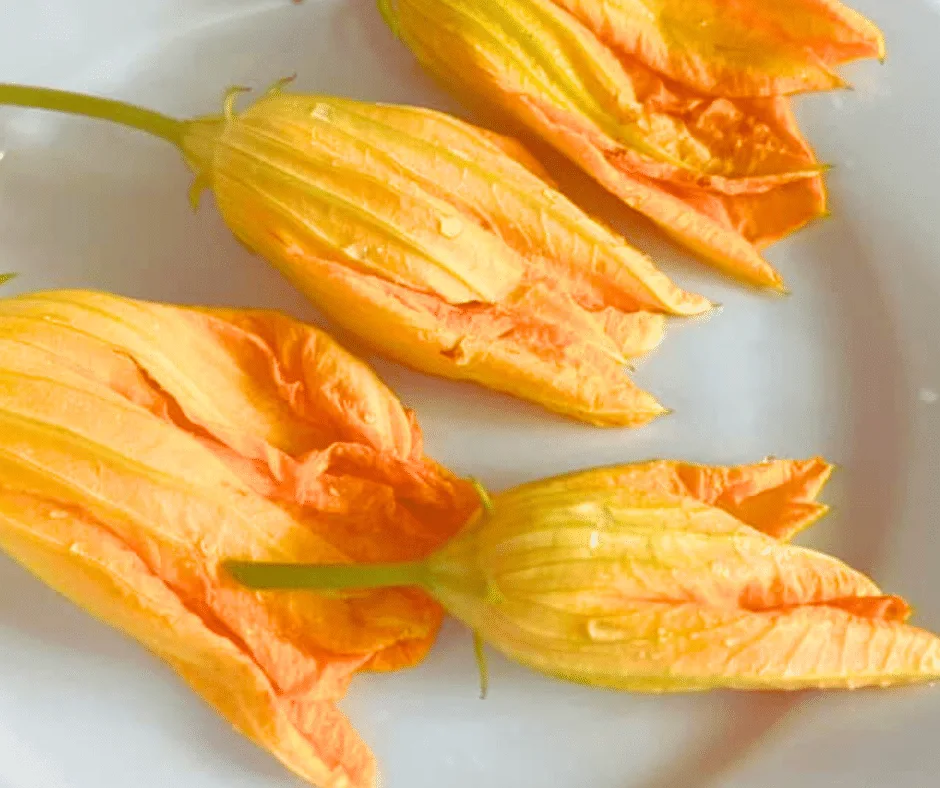 Have you ever tried stuffed squash blossoms? As soon as we planted our first garden on our homestead I was enamored with them. Before the tomatoes or peppers or any of the other garden treats are ready, the vibrant yellow of the squash blossoms flirt with the gardener alerting that good things are coming. Squash blossoms are one of the first things you can make with your freshly grown vegetables. They are a delectable and are a fun way to really use the bounty of delicious produce from your garden. Once you learn how to make these air-fryer stuffed squash blossoms, you will want to make them as a special garden treat to welcome the season every year.
If you were to order squash blossoms at a restaurant, you would likely receive them deep fried. I love making them at home in the air-fryer, you still get all of the crispy-crunchy goodness with a much healthier preparation. For this recipe I am sharing how to make these with whole wheat flour and also tapioca flour for those who need to be gluten free.
Play around with these, try with different cheeses, different herbs and spices. Have fun with it!
If you are a visual person, I have a full video tutorial on this process: harvesting, cleaning, filling, and air-frying the squash blossoms here
You will need
Six Squash blossoms
1/2 cup Ricotta, feta or goat cheese ( I use homemade raw milk ricotta)
1/4 cup Mozzarella cheese
3/4 cup Flour or choice ( I use whole wheat flour or tapioca flour if I am making them gluten free)
2 Egg whites
1 T Fresh herbs ( I use chives, basil, and Parsley)
1 t salt
1/2 t garlic powder
1/4 t chili powder ( if you want a little kick)
1/2 t pepper
Marinara sauce for dipping
Olive oil (1/2 T for the filling and more to spritz the air-fryer basket)
To prepare the squash blossoms
First you need to wash the squash blossoms and gently remove the Anther, I leave a short stem on the squash blossoms because I find they are easy to handle this way.
Set them aside and allow them to air dry while you prepare the filling.
To prepare the filling
Mix the cheeses and fresh herbs together, add salt, pepper, and olive oil
Stuffing the Squash Blossoms
Very gently stuff the filling into the squash blossoms. Careful not to overfill and gently fold the flower petals over the filling and twist them at the top.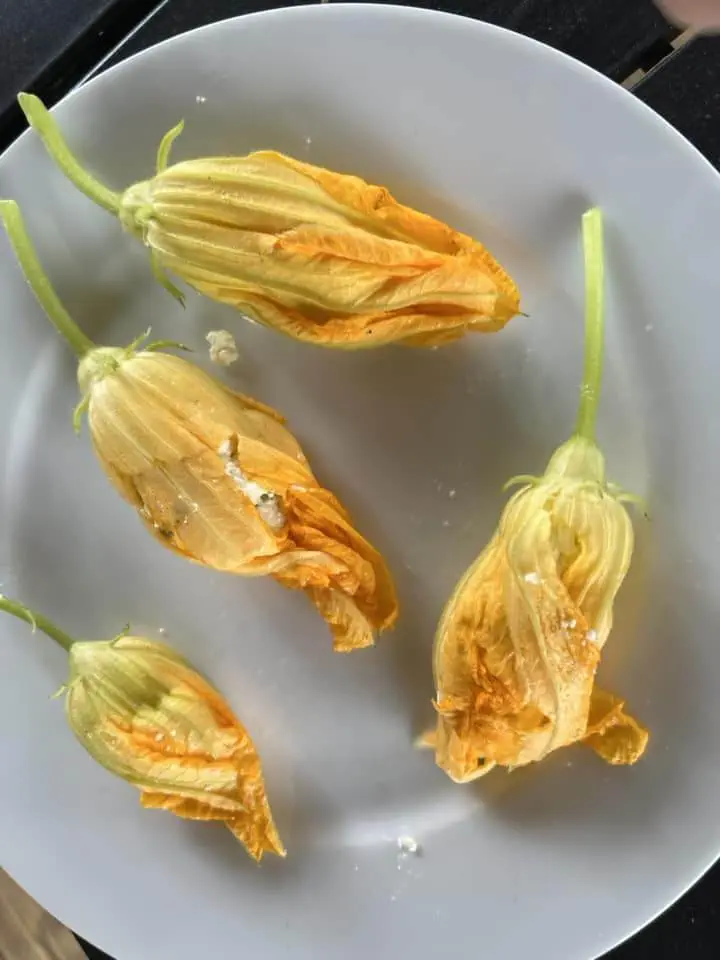 Dipping and Dredging
Dip the stuffed squash blossoms into the beaten egg and then carefully dredge them in the flour. Shake off any excess.
To cook the stuffed squash blossoms
Place the blossoms on a well oiled air-fryer rack and then also spritz the top with olive oil
Air fry at 380 for about 10 minutes or until the squash blossoms are golden brown.
Dip in marinara sauce and enjoy.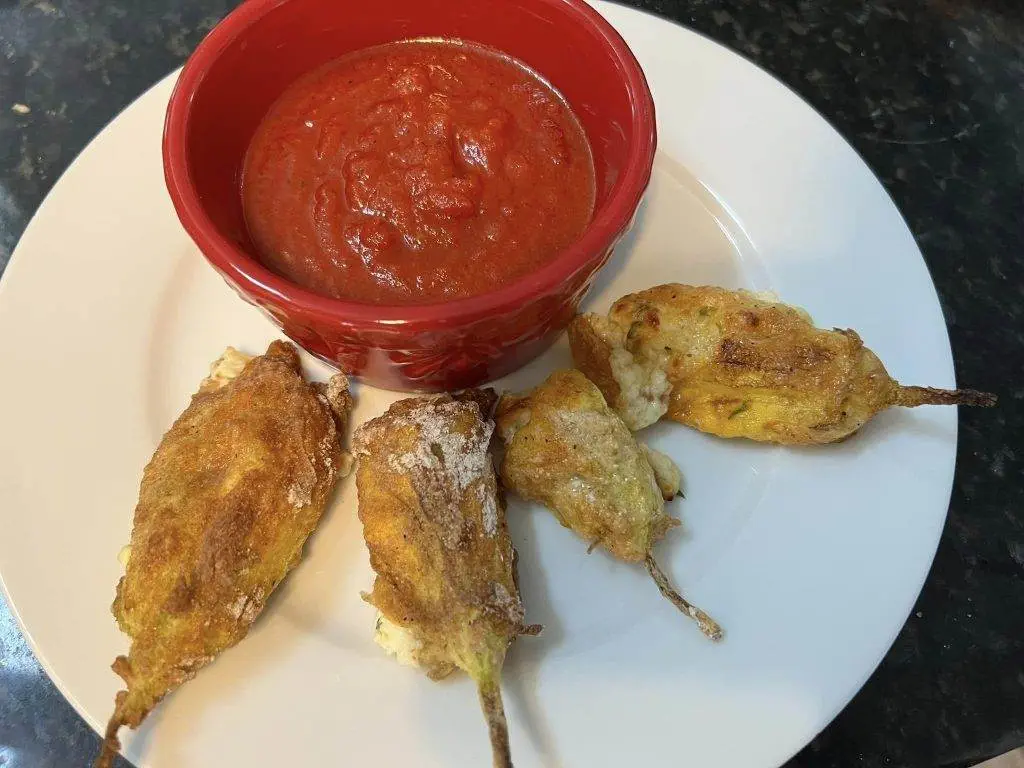 If you make these air-fryer stuffed squash blossoms please come back and let us know how you liked them!
WANT MORE EASY AND DELICIOUS RECIPES?
Join our FREE farm to table recipe recipe sharing community HERE for nightly What's for dinner inspiration, and a community of people who love delicious and healthy food.

Never miss a recipe – subscribe to Homesteading and Hungry Here
---
---