Vegetable lasagna with lentil pasta
I love lasagna. It is one of my all time favorite comfort foods. My family has varying tastes in lasagna. The boys love meat lasagna while Charlie and I both prefer a vegetarian version. I have made traditional lasagna, gluten free lasagna and zucchini lasagna. This vegetable lasagna with lentil pasta is my favorite so far. My family can not even tell that these lasagna sheets are not made with traditional pasta. I love making lasagna as part of my weekly meal prep. When already making one, it is really easy to simple double the recipe and make two.
I get the Lentil Lasagna sheets that I use in this recipe at Aldi
If you love Aldi – you can check out my healthy Aldi favorites HERE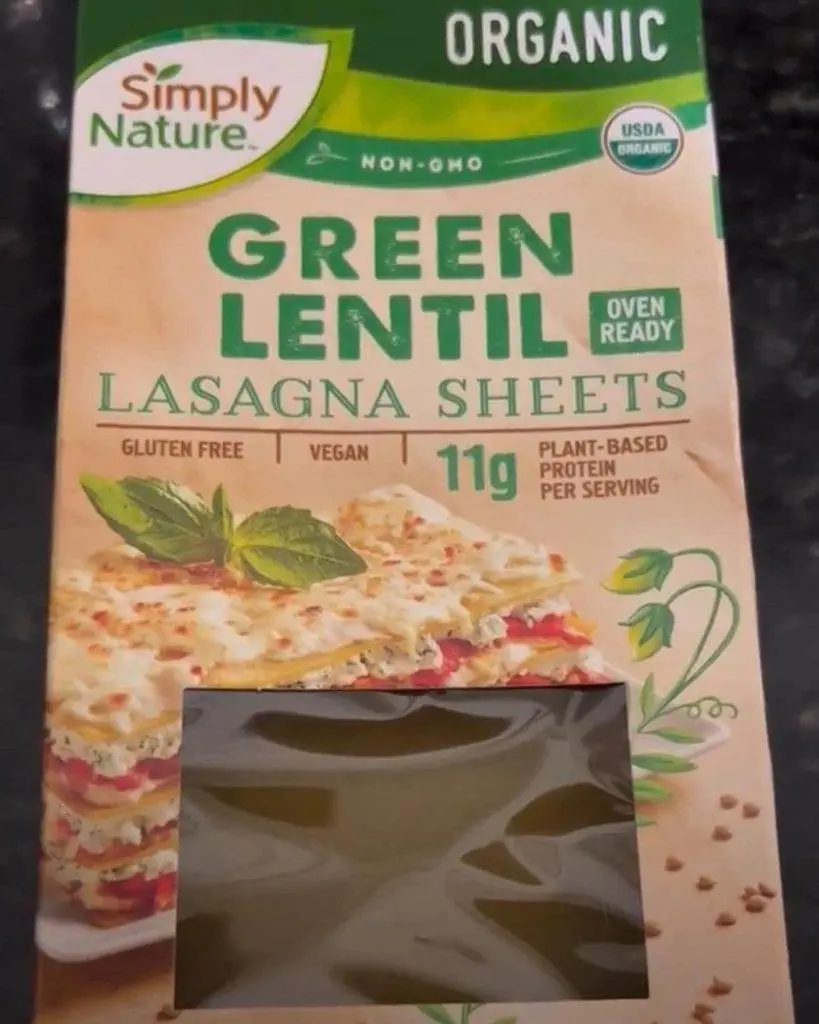 You will need:
Lentil Lasagna sheets (I get them at Aldi) or lasagna sheets of your choice
8 oz ricotta cheese
1-1.5 cups mozzarella cheese
2.5 – 3 cups of pasta sauce (If I am not using Homemade, I use RAOS)
1 pkg mushrooms
4 large handfuls of raw spinach
1/2 onion
3 cloves of garlic
2 eggs
1/2 T Italian spices
1 t nutmeg
1 T olive oil
To prepare the vegetables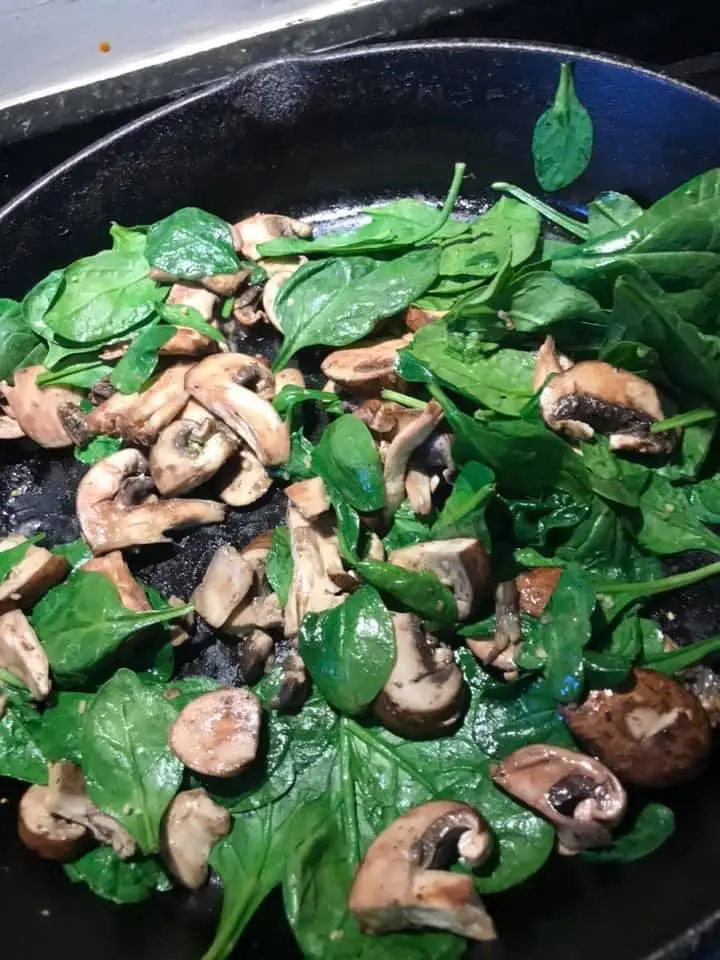 Sauté the garlic and onion in olive oil. Next add in the mushrooms and cook through. Add in the spinach and wilt it down.
To a bowl add the ricotta cheese, 2 eggs, Italian spices and nutmeg. Mix well. Fold in the sautéed vegetables
In a 9×13 inch pan spread a thin layer of sauce followed by dry lasagna sheets, and then top with the ricotta vegetable mixture. Repeat layers two more times or until all ingredients in the bowl are used.
Top with the Mozzarella cheese
Bake in the oven for 40-45 minutes until nice and bubbly ( I have done both covered and uncovered)
TO FREEZE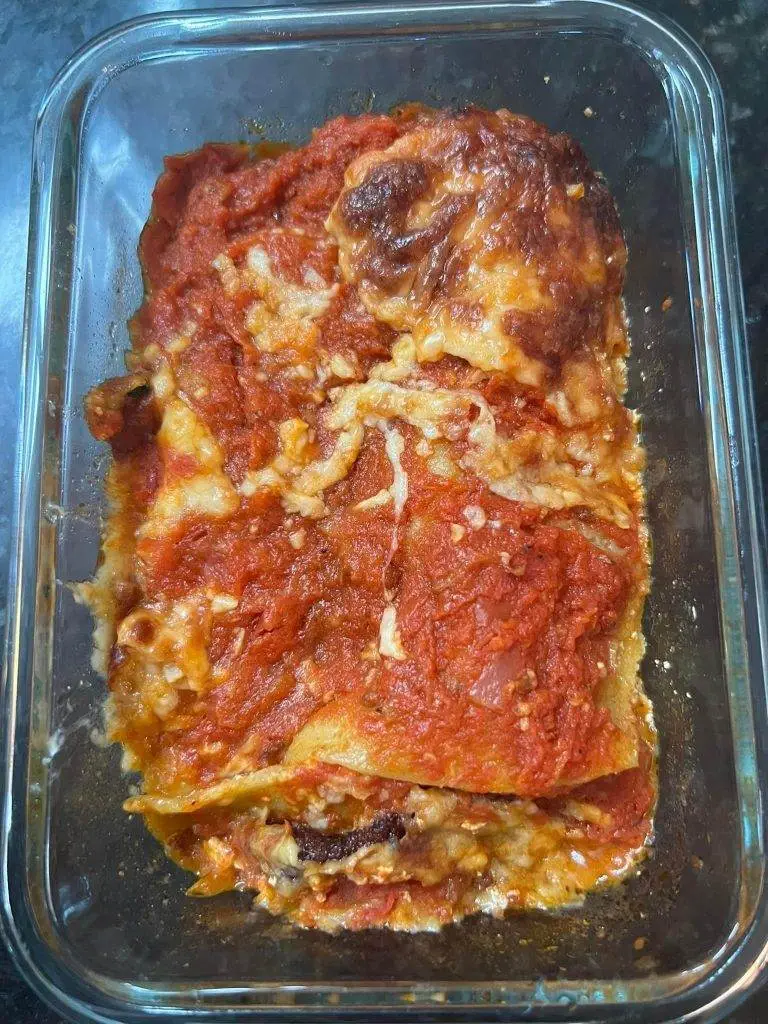 Allow the lasagna to cool and then put in a freezer container. I like to freeze it in individual portions for work lunches.
Want to try another great recipe? Check out my Easy Baked Feta Pasta with Roasted Vegetables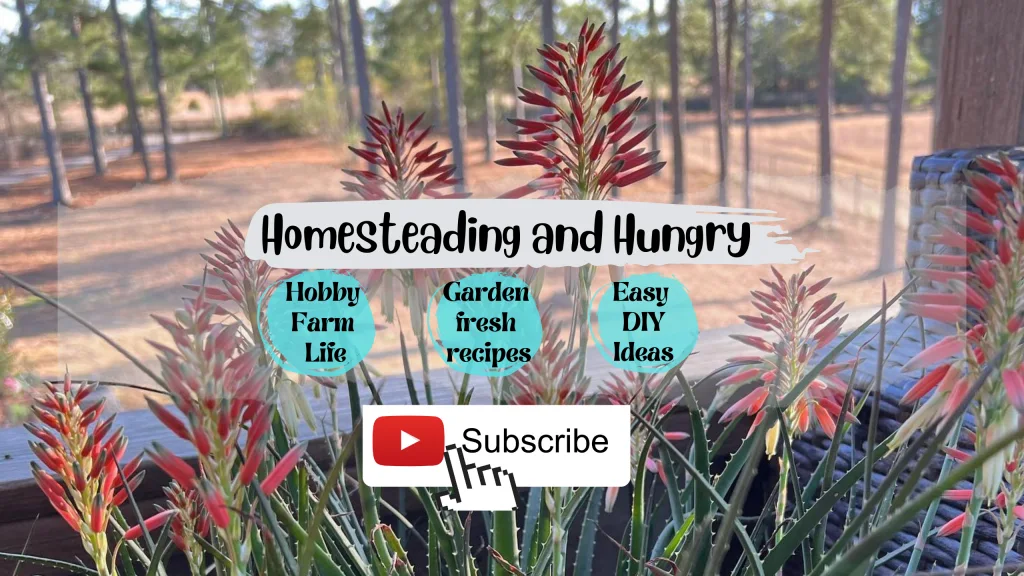 WANT MORE EASY AND DELICIOUS RECIPES?
Join our FREE farm to table recipe recipe sharing community HERE for nightly What's for dinner inspiration, and a community of people who love delicious and healthy food.

Never miss a recipe – subscribe to Homesteading and Hungry Here
---
---