How to make Salmon Cakes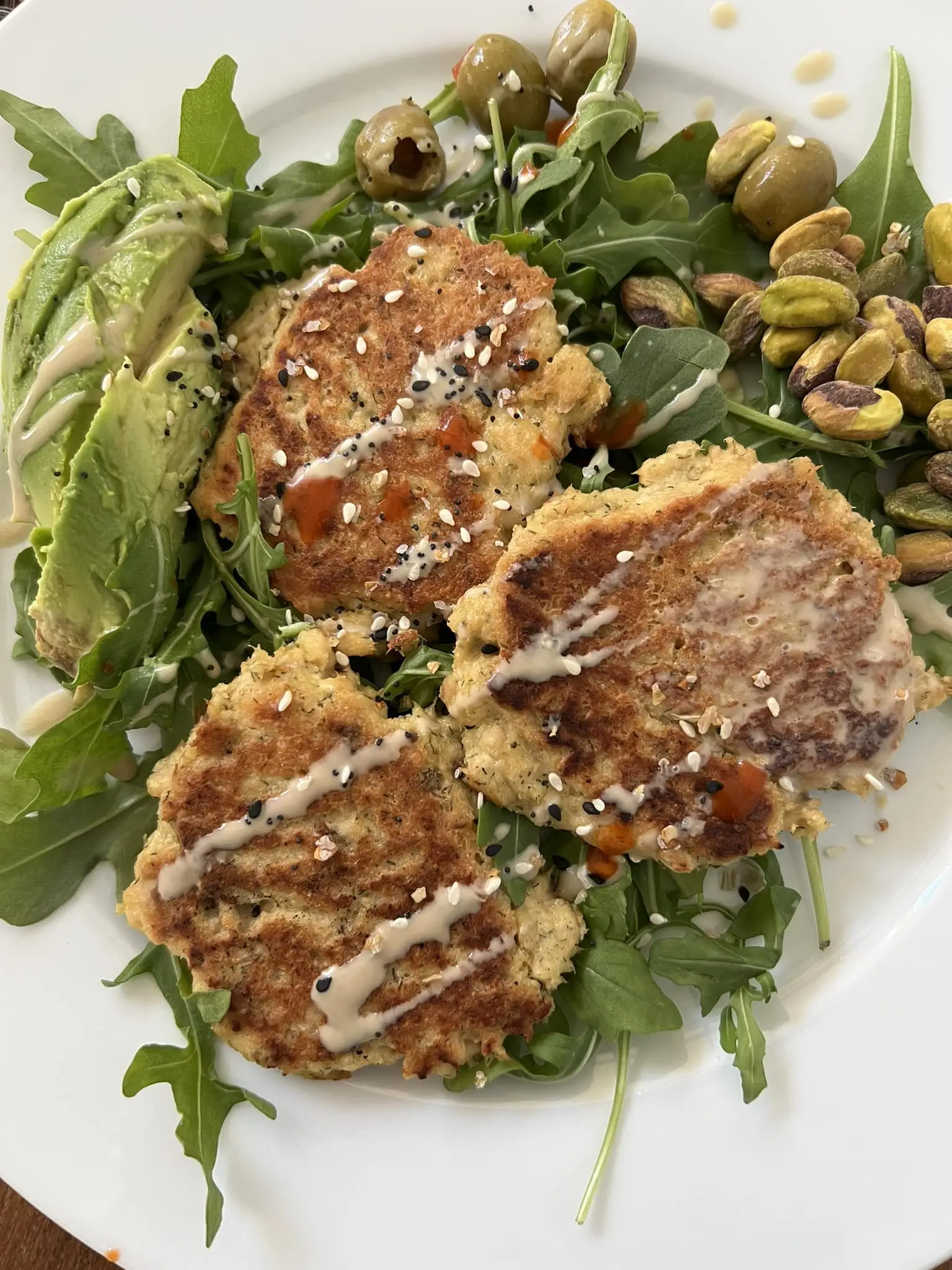 I absolutely love quick and healthy pantry meals. Having a well stocked pantry full of healthy ingredients really helps pulling healthful meals together quick and easy. As I follow a Mediterranean diet, I make it a point to get fish into my meal planning at least once a week. I always have cans of wild salmon and tuna in my pantry. Salmon cakes are very forgiving and you can switch up the ingredients and play around with spices and flavors to make them the way your family likes them. Throughout the years I have made these with paprika, lemon, old bay, and more and they always turn out delicious. If you have fresh garlic, onion or herbs, even better! Once you know how to make Salmon cakes they will become a regular part of your meal rotation.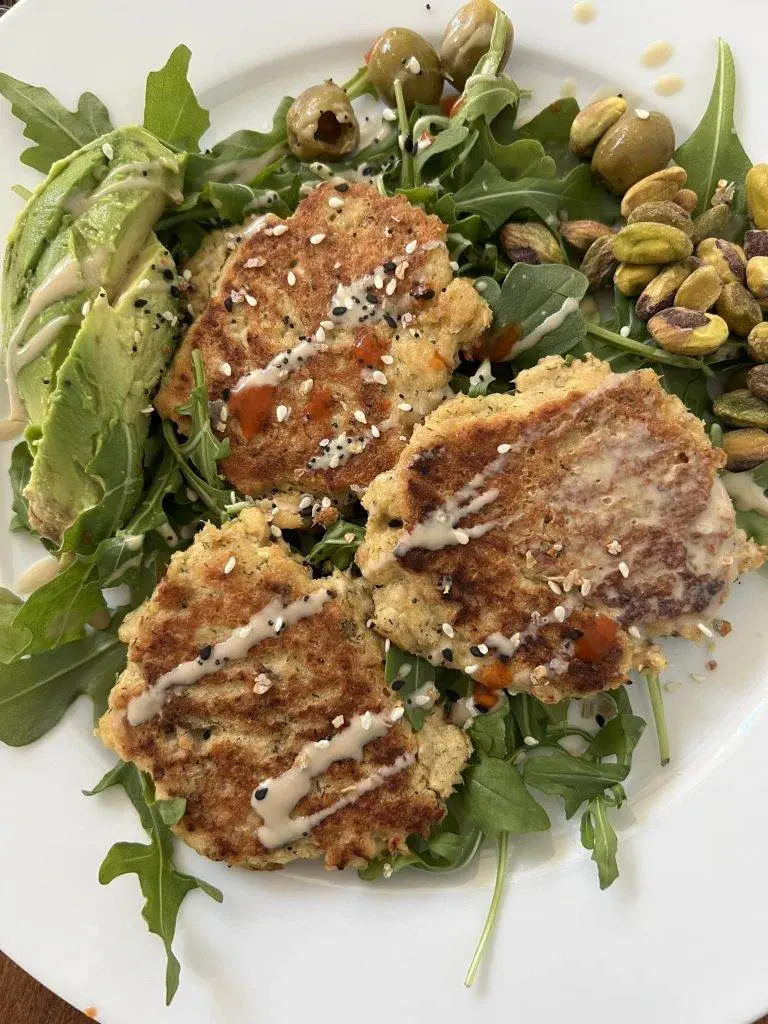 Ingredients you will need:
1 Can of 6 oz wild Salmon drained
1 egg
1/4 cup of breadcrumbs or almond flour (I used almond flour for the ones pictured)
1 T mayo ( you can use greek yogurt here if you prefer)
1/2 t garlic powder
1/2 T dijon mustard
1 t dill
1 t onion powder
1/2 t salt
1/2 t pepper
olive oil for pan frying
To make the salmon cakes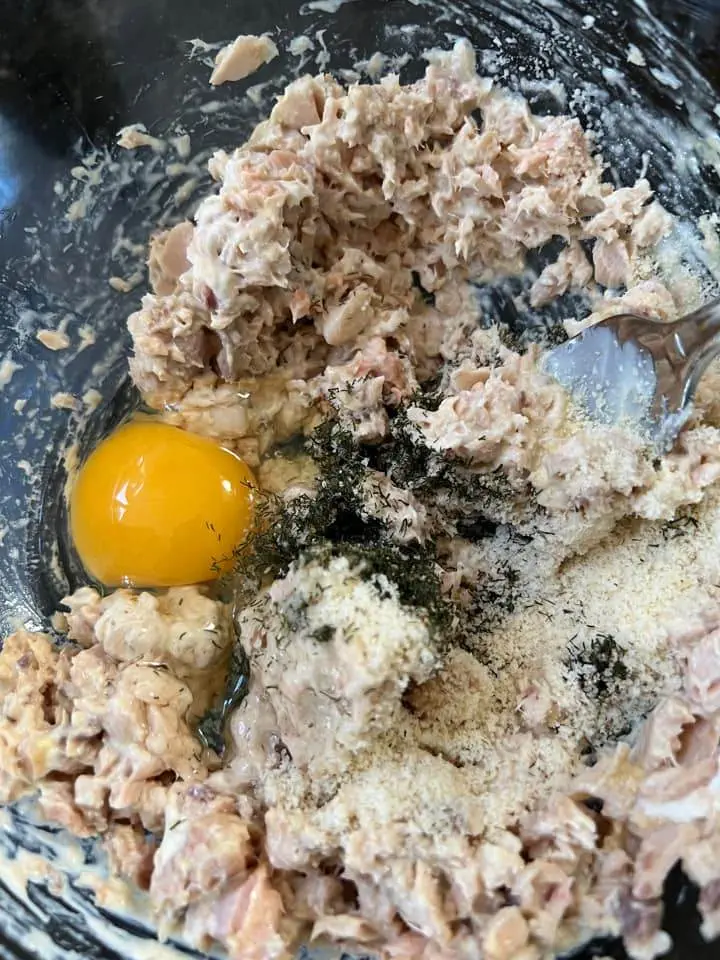 Combine the salmon, eggs, mayo, mustard, breadcrumbs, and spices and mix until everything is incorporated.
Divide and Shape into 5 cakes
Lightly oil a hot pan ( I use a cast iron skillet)
Fry the cakes on both sides until golden brown ( about 5-6 minutes per side)
I like to serve these on a bed of arugula or mixed greens.
Make 5 salmon cakes. I usually double this recipe for my family.
Love Youtube? We are over there too!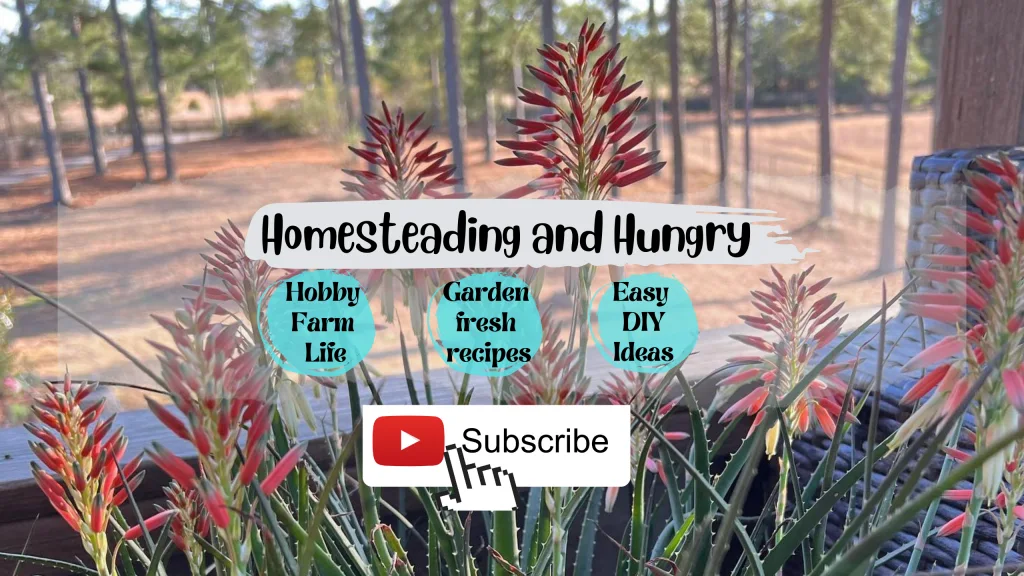 WANT MORE EASY AND DELICIOUS RECIPES?
Join our FREE farm to table recipe recipe sharing community HERE for nightly What's for dinner inspiration, and a community of people who love delicious and healthy food.

Never miss a recipe – subscribe to Homesteading and Hungry Here
---
---