How to make Whole wheat Pizza crust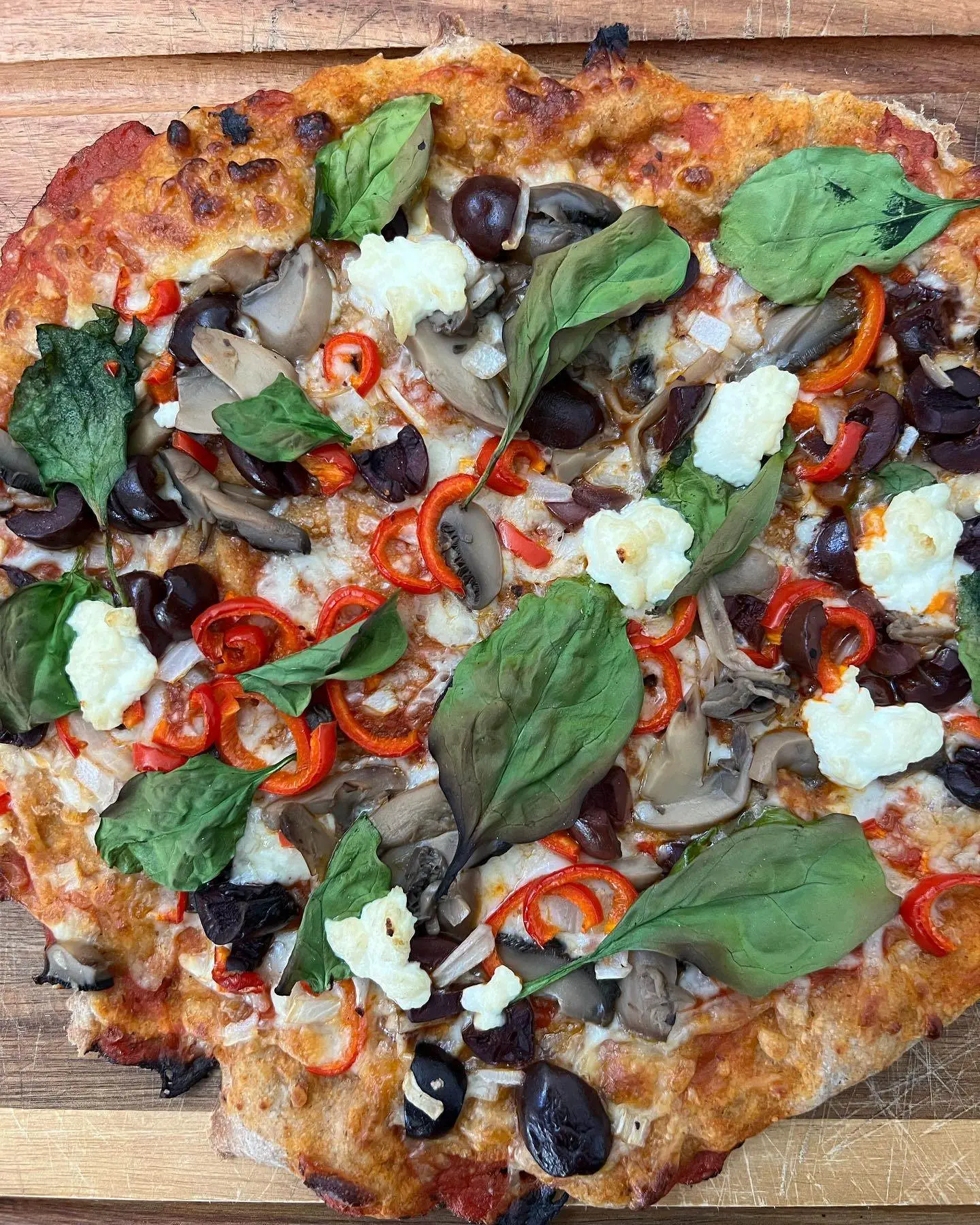 I love making homemade pizza. In our family, we have homemade pizza every Friday night. Learning how to make homemade crust is so rewarding and definitely much healthier than anything you can buy at the store. When I first started making pizza dough at home, I used the King Arthur recipe for Neapolitan Pizza. As I follow a Mediterranean diet, it was crucial for me to learn to make a homemade crust incorporating whole wheat. This recipe is a whole wheat version of the King Arthur recipe. I adjusted the ingredients to fit the Mediterranean way of eating by using whole wheat flour and honey instead of sugar. Whenever I change over a recipe from white flour to whole wheat, I start by doing 1/2 and 1/2 and then increasing the amount of the whole wheat flour each time so I can adjust the water ratio accordingly. You will love knowing how to make whole wheat pizza crust.
This recipe will make two 12 inch pizzas. For my family, I double this because we love to have leftover pizza. When I double it, I use two separate bowls and make a batch of this dough in each.
You will need:
1 cup of whole wheat flour
an additional 1 cup of four – for this you can use white wheat flour, 00 pizza flour, or another cup of whole wheat flour just know that the more whole wheat you use, the denser the crust will be. ( I have made variations of all of these )
3/4 cup and 1 T of warm water ( if you are using all whole wheat flour, you may need more water)
1/8 tsp of yeast
1/2 t honey
1 tsp salt
Place water and yeast in the bowl, add honey. Wait one minute and then add in flour and salt. Mix well to form a shaggy dough. Cover with plastic wrap and let rise in a warm place for 12-18 hours.
Making the dough balls
After the dough has had time to rise. Shape the dough into two balls by folding it over itself at least 4 times and let it rest covered again in a warm place for another 45 minutes to an hour.
Shaping the dough
Dust the dough balls with a little flour and stretch to make your pizza. I am not great at this. Sometimes our pizzas are round, sometimes rectangular and sometimes it does not work at all and we make calzones. Pizza dough is finicky – temperature of the house can definitely affect outcome. It will however, be delicious no matter what shape it ends up. I do recommend stretching it thin.
Once the dough is stretched to your liking, place it on parchment paper or a pizza pan and add your favorite toppings.
To cook the pizza
Our preferred method is using our pellet grill. We place the parchment paper with our pizza onto a pizza peel and then we place it on a hot pan on our pre-heated grill (with the stone heated as well) cook for 5-6 minutes at 500 degrees.
If you are cooking in an oven – it needs to be pre-heated to 500 degrees with a hot pan inside ( we prefer stoneware)
Cook your pizza 5-6 minutes ( definitely watch it)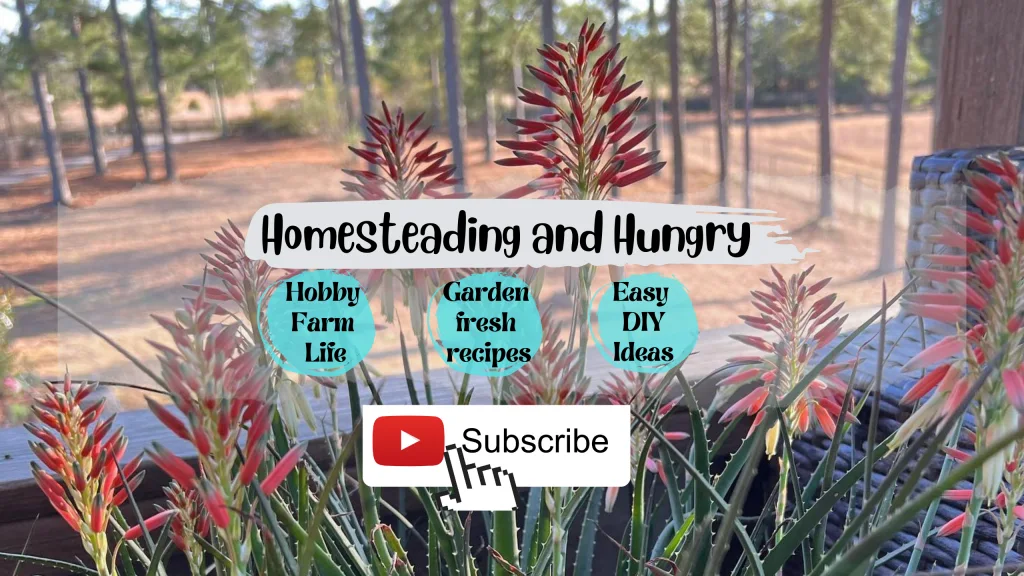 WANT MORE EASY AND DELICIOUS RECIPES?
Join our FREE farm to table recipe recipe sharing community HERE for nightly What's for dinner inspiration, and a community of people who love delicious and healthy food.

Never miss a recipe – subscribe to Homesteading and Hungry Here
---
---