How to make Grandma Caroline's Spaghetti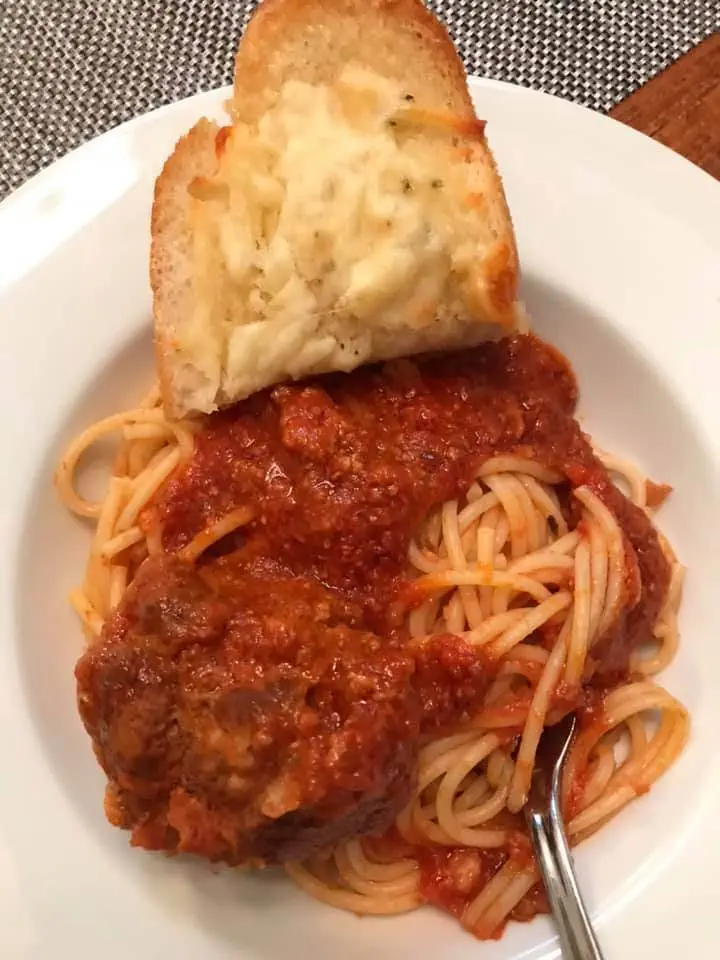 My Grandma Caroline's Spaghetti is something that is very special to my family. As a child I remember all of my senses being engaged as soon as the process began. It would start sometimes with a trip to Fraboni's the Italian Deli in town for her to select some of the choice cuts of meat. I can still remember the smell of that deli and there has been nothing like it since.
There was often the sound of grandma waking up my grandpa out of his chair to "go get me a couple more cans of tomato paste Russ", because someone else found out Grandma Caroline was making spaghetti. I remember the sound the Joe Dolce on the record player that had the colored lights singing "Shadupp a you face" because my grandpa would put it on to annoy her. The crisp sounds of onion and green pepper being chopped, the sound of loving hands shaping meatballs. The smell of garlic, onion, mint and basil. The vision of tiny cans of tomato paste (she always used the the small ones) stacked up on the counter. The smells and sounds of the sauce simmering on the stove.
The taste of the "sauce sandwiches" because literally no one could smell that amazing sauce simmering for hours and wait till the pasta was done before sopping up some of the delicious sauce with bread.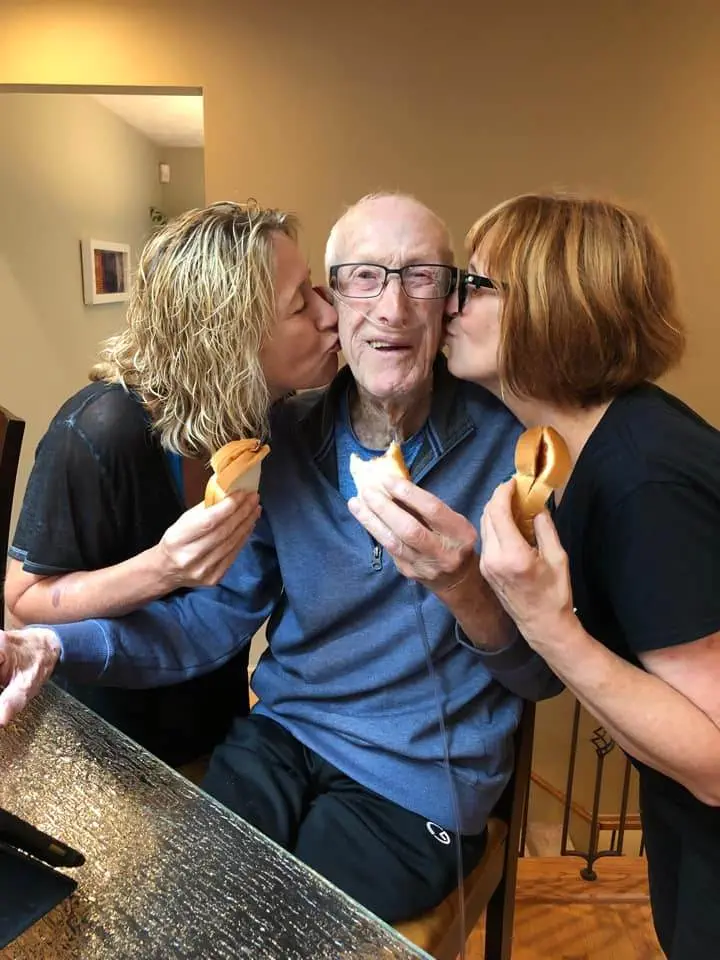 Grandma Caroline's Spaghetti was something that brought everyone together. So many people would fill her tiny apartment that people would need to sit on the floor, which no one minded. They would pile their plates high with spaghetti, meatballs, and thick slices of homemade garlic bread. The rooms full of vibrant conversation and robust laughter. You could never run into someone out in town without them saying "your grandma's Spaghetti is the best I have ever had" or, "when is your grandma making spaghetti again?"
These memories are so very precious to me and I am so glad I am able to feel grandma Caroline's (and now Grandpa's too) love every time I make it.
Do yourself and anyone you love in this life a favor and make my grandma Caroline's Spaghetti and if you really want to take it to the next level – put on some Joe Dolce while you make it.
Ingredients you will need:
For the Sauce
7 cloves of garlic
1 onion
48 oz of tomato paste
3 T olive oil
sugar to taste
salt to taste
black pepper
1 T mint
Meat for the Spaghetti
My grandma would always make meatballs and add chunks of pork to the sauce and sometimes we would also have Italian sausage and on special occasions she would make brucioloni.
Pork
You can use chunks of a pork shoulder or even pork chops – don't skip this, it adds so much flavor
Italian Sausage
Meatballs: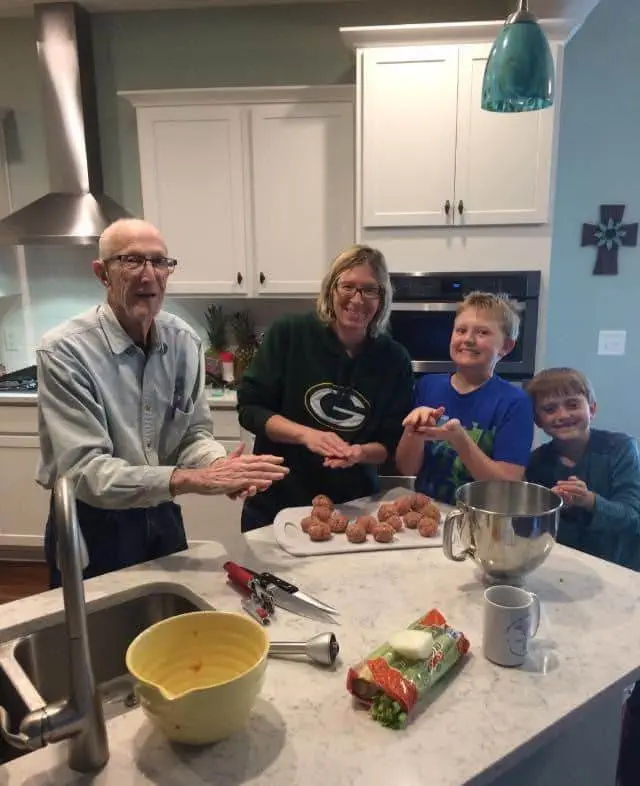 1 small onion, diced
1 1/2 pounds ground chuck
1 small green pepper, diced
2 celery stalks, diced
1.5 t salt
1.5 t pepper
1 t garlic powder
1/2 cup bread crumbs
1/2 cup Parmesan cheese
2 eggs
Mix all and form meatballs.
Doubing the Meatball recipe makes about 43
To make the Sauce:
In a large pan sauté a medium diced onion and 3 diced cloves of garlic in 3 Tbsp. olive oil. Blot out excess oil after sautéing.
Add 4 (12 oz.) cans ( contindida if you want to use the brand she used, and I recommend doing so) tomato paste. Add 3 cans of hot water per can of paste.
Stir well. Add a handful of sugar and a handful of salt. Sprinkle black pepper on top of sauce. Sprinkle basil and dried or fresh mint on top to cover sauce.
Add 4 more whole garlic cloves
Liquefy a can of stewed tomatoes and add to sauce. Bring to a boil. If too salty, add a little sugar. If too sweet, add a little salt. It is just right when it tastes like tomato juice.
After sauce boils (not before), add the meat.
Leave on stove at a medium boil until sauce thickens or meat is done (3-4 hours).  Stir occasionally. 
After three to four hours or when you cannot stand to wait any longer and the meat is cooked through – plate it up and enjoy!
If you want another fantastic recipe from my family – check out my beautiful sister Kristyns white chicken chili or my mama's Fritatta
Join our FREE farm to table recipe recipe sharing community HERE for nightly What's for dinner inspiration, and a community of people who love delicious and healthy food.

Never miss a recipe – subscribe to Homesteading and Hungry Here
---
---