Easy Chicken, Kale, and barley soup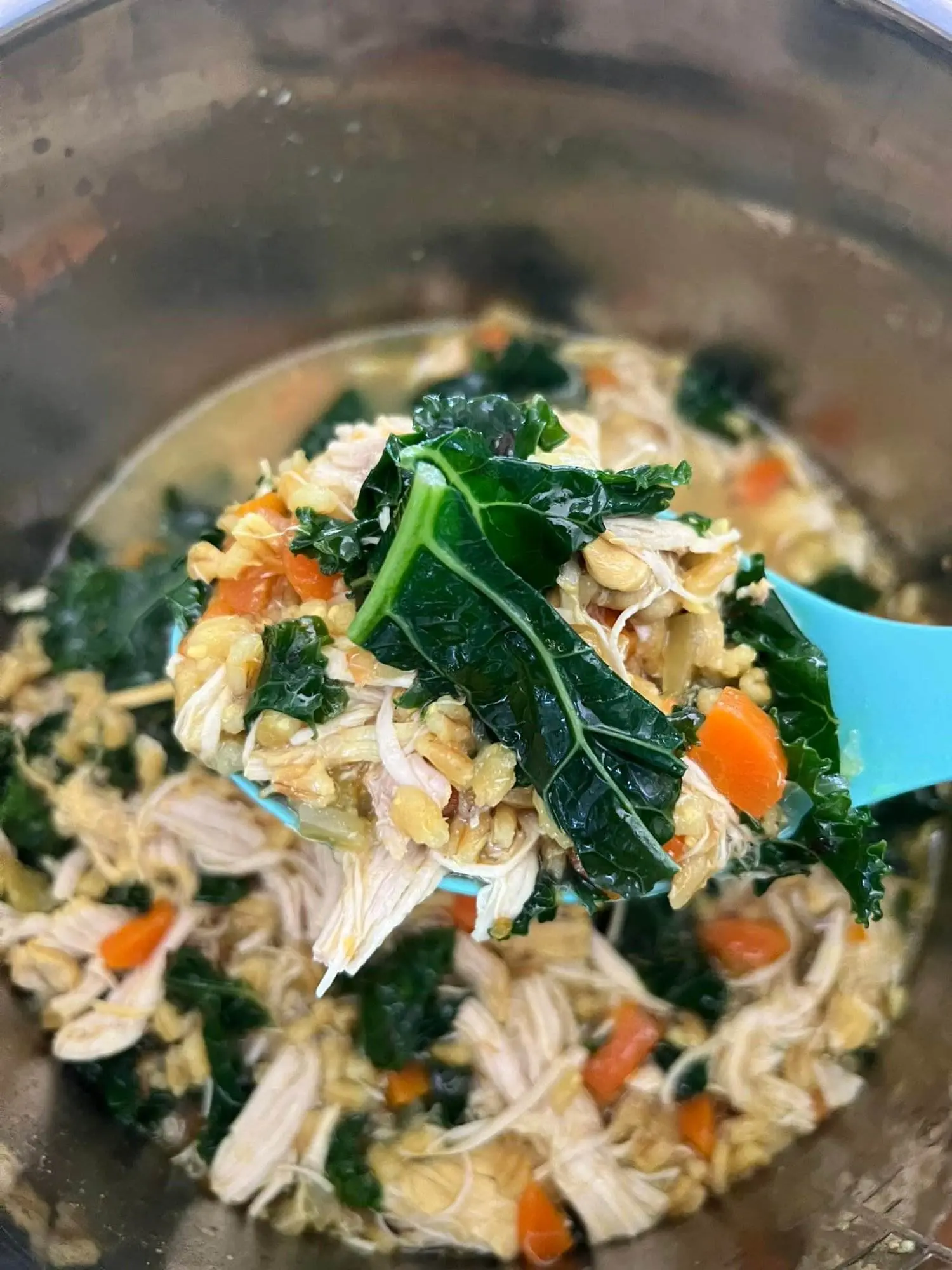 I love soup! Even in the summer. So when I make it, I make extra because I love to have some in the freezer for a quick lunch, whenever I want it. This easy Instant Pot Chicken, Kale, and barley soup is so simple to make and absolutely delicious. Because we are homesteaders, it is always my goal to incorporate as much as the things we grow as possible. Therefore this soup is a fantastic way to use garden fresh vegetables and also get some heart healthy whole grains at the same time. As I also follow a Mediterranean way of eating, this soup is also perfectly aligned with that too because of all the delicious vegetables, the hearty whole grain barley and the chicken breast.
You will need
1 lb chicken breast
1 carrot
2 ribs of celery
1/2 onion
2 cloves garlic
2 giant handfuls of fresh kale
1/2 cup of barley
4 cups of chicken stock or broth
1 T Extra Virgin Olive oil
teaspoon of turmeric
1 t herbes de Provence
salt and pepper to taste
Wash and chop the vegetables
Wash the vegetables, peel the carrots, onion and garlic. Chop into small pieces.
Chop the kale
To make the soup
Put the Instant pot on sauté mode and cook the onion, celery, garlic and carrot until slightly browned and aromatic.
Add in the chicken, Barley, Chicken broth and spices
Turn the instant pot off sauté, put the lid on and select manual pressure for 15 minutes.
Once done, allow the IP to naturally release the pressure for at least 10 -15 minutes to make sure the barley cooks through. After that you can do a quick release.
Take out the chicken and set aside, add the kale to the instant pot, stir it in and allow it to wilt will you shred the chicken.
Add the chicken back into the pot and stir well.
Enjoy!
To Freeze
Allow it to cool and then put in a freezer container.
If you make this Instant Pot Chicken, Kale, and barley soup please come back and let me know how you like it in the comments!
Want to try another great soup recipe? Check out my beautiful sister Kristyn's recipe for White Chicken Chili!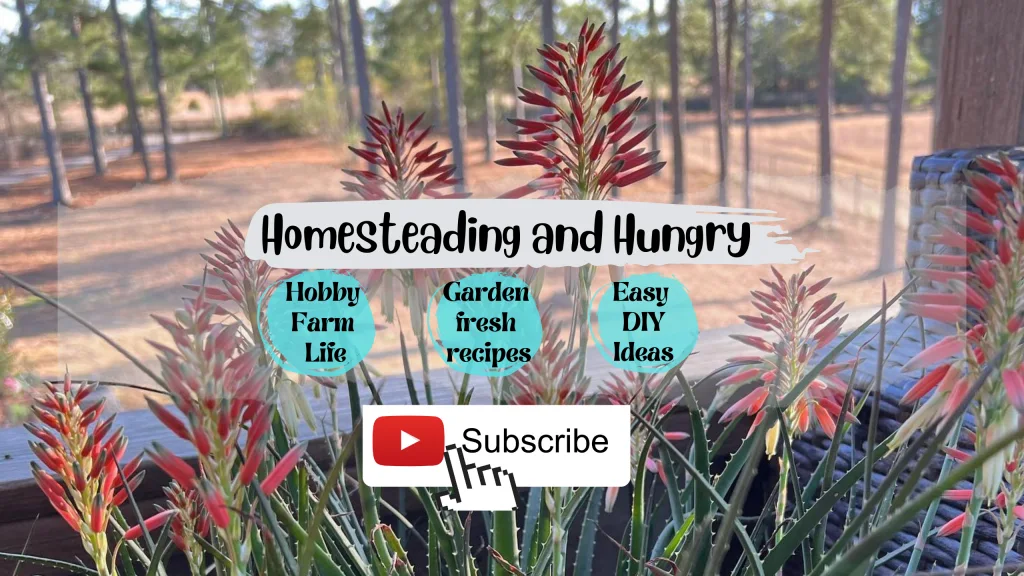 WANT MORE EASY AND DELICIOUS RECIPES?
Join our FREE farm to table recipe recipe sharing community HERE for nightly What's for dinner inspiration, and a community of people who love delicious and healthy food.

Never miss a recipe – subscribe to Homesteading and Hungry Here
---
---