Easy Air-fryer Buffalo Cauliflower wings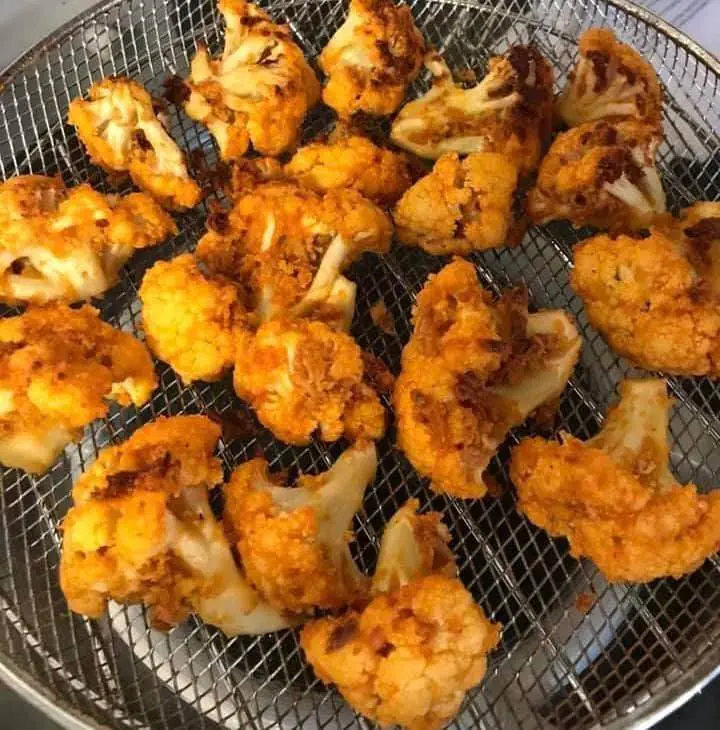 I grew a HUGE cauliflower last year in my garden and I was so super proud of it. I was really excited to do something awesome with it. These crispy air-fryer buffalo cauliflower florets are so good, so sooooo good! These are such a great healthy alternative to traditional buffalo wings. Even my super picky husband loved them. These are made with three main components raw cauliflower, a sauce, and a breading. You can mix and match the sauce and the breading to find your favorite combo.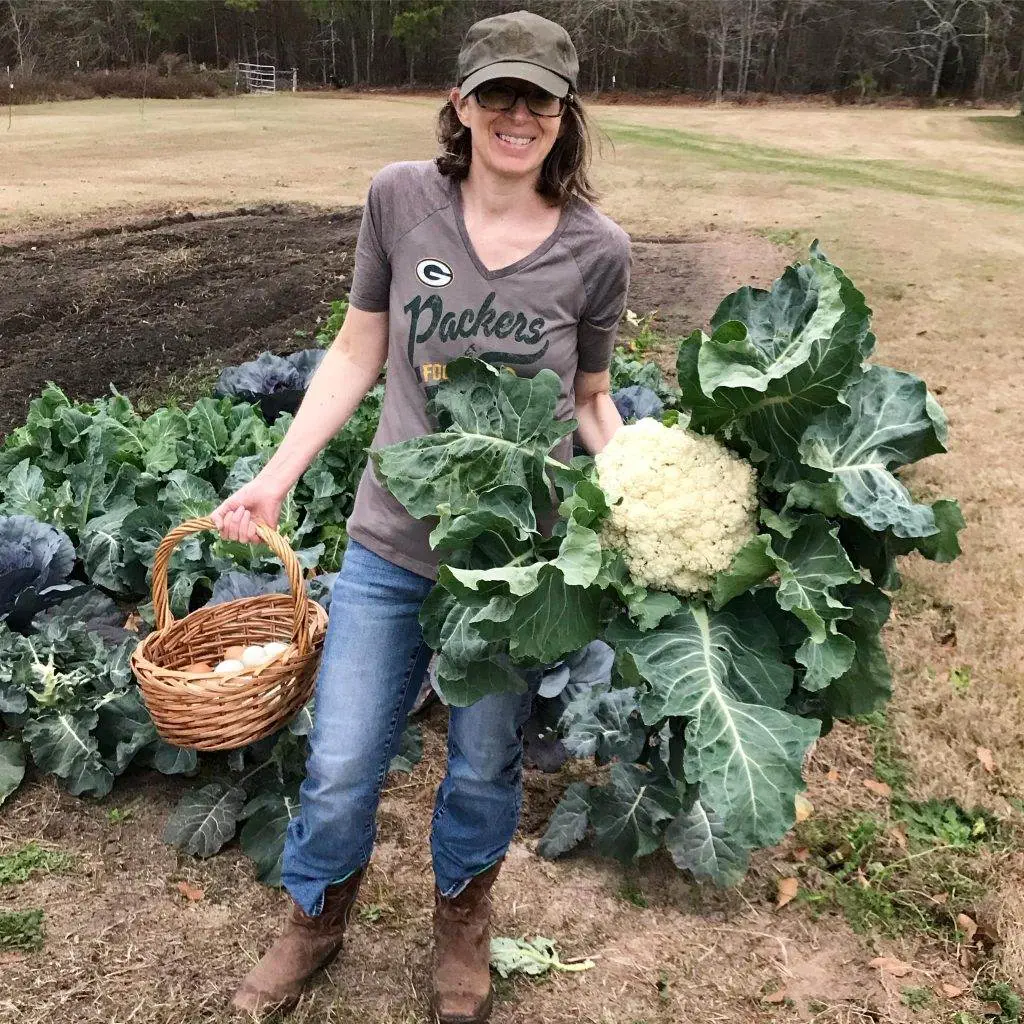 You will need
A Head of Cauliflower
2 beaten eggs ( optional)
Buffalo sauce ( or any kind of sauce that you like)
Crispy onions or another kind of breading such as crushed crackers, bread crumbs or cornmeal. For a Mediterranean way of eating – use whole grain breadcrumbs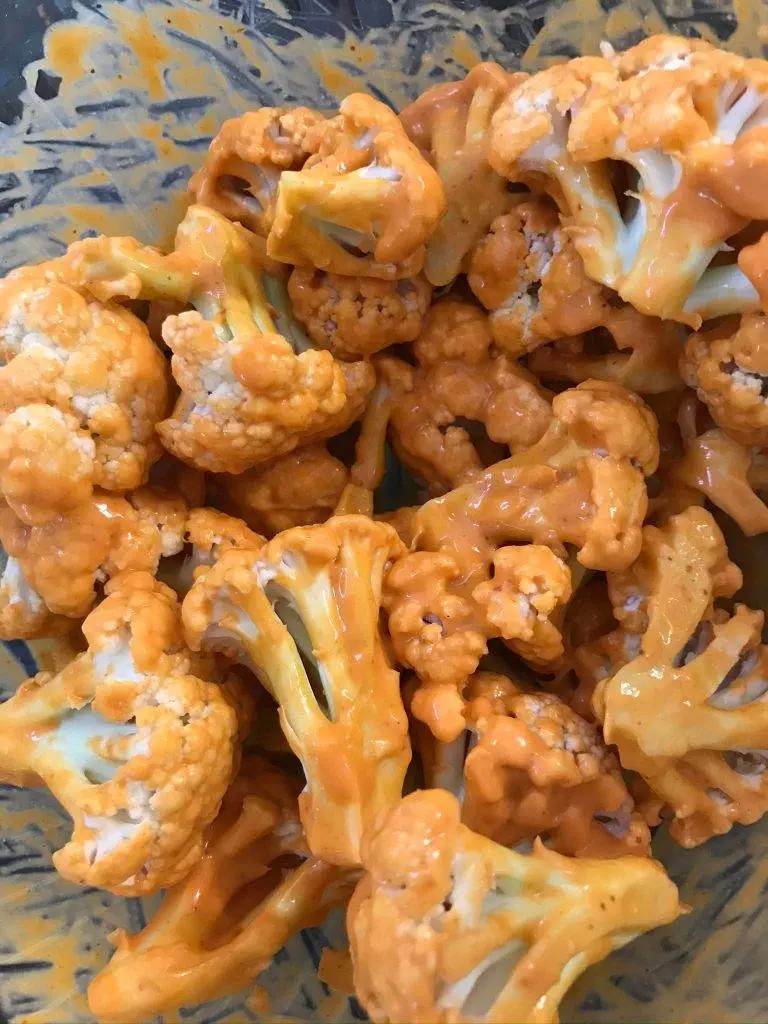 To Prepare the cauliflower Bites
Cut the cauliflower into bite size florets
dip in the beaten egg if you are using it
Next toss with your coating of choice
Toss the cauliflower florets with your sauce, you want a nice even coating
( you can also air-fry the crispy coating first and then toss in your sauce – definitely less messy – but I like the sauce cooked in. )
Place the florets in the air-fryer basket in a single layer and spritz with olive oil
Air-fry for 10-12 minutes at 380 degrees
WANT MORE EASY AND DELICIOUS RECIPES?
Check us out on youtube and see what we did with these delicious cauliflower leaves!
Join our FREE farm to table recipe recipe sharing community HERE for nightly What's for dinner inspiration, and a community of people who love delicious and healthy food.

Never miss a recipe – subscribe to Homesteading and Hungry Here
---
---