Cauliflower Greens in the Instant Pot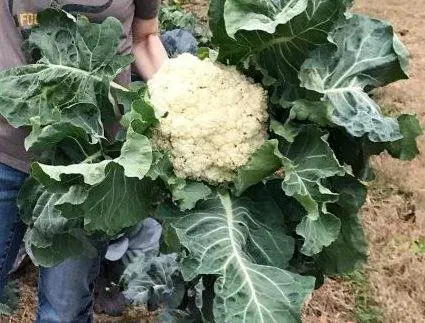 This recipe for cauliflower greens in the instant pot is a fantastic way to use up the beautiful green leaves from the vegetables in your garden. We used the leaves from cauliflower and broccoli but you can use any greens that you like. Bok choy and Collards would be excellent as well. As for the bacon in this recipe, you can also use ham, both will add delicious flavor to your greens
This is such a quick and easy way to get fresh greens on your table
You will need
Greens – we used about 3 cups raw greens
bacon ( 4-5 pieces, chopped)
1/8 cup sugar ( or maple syrup)
1 tsp salt
1 tsp pepper
2 tsp garlic powder
3/4 cup water
To Make the Cauliflower Greens:
First chop the greens into bite sized pieces.
Next put your Instant pot on the sauté mode and crisp up your bacon
then add in your water, and spices and finally your greens
Set your instant pot to 30 minutes on manual and make sure that the knob is turned to sealing
Once the cooking time is finished, let manual release – 10-15 minutes
Now that you know how to make these easy greens in your instant pot, make them often! They are so good for you!
Check us out on YouTube and Subscribe for fun and inspiring videos!
Love delicious recipes and meal planning ideas?
Check out our delicious guide to Easy Homestead Meal Planning Here
Join our FREE farm to table recipe recipe sharing community HERE

---
---