How to Make Easy Smoked Deviled Eggs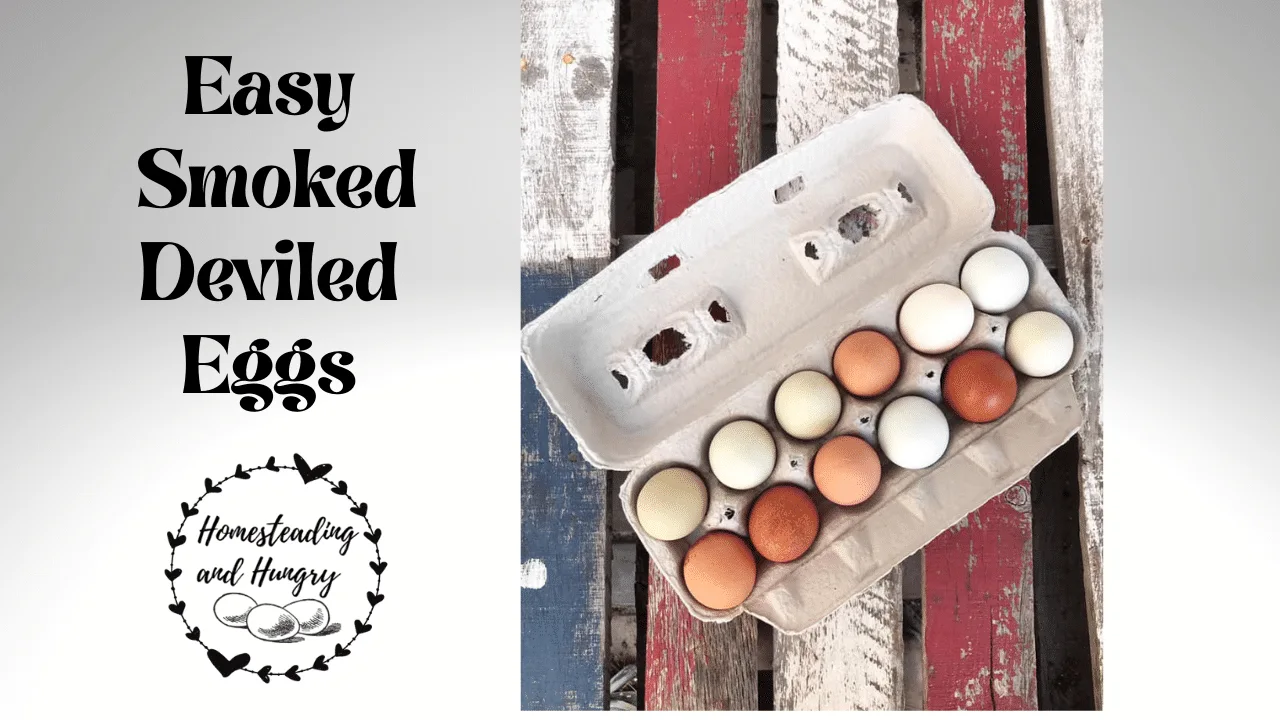 As homesteaders and chicken owners, we always have a bountiful amount of fresh eggs. As a result we are constantly searching for new and creative ways to use them . We love making egg muffins, and frittatas, and quiche. One of our favorites is deviled eggs. This recipe is delicious and easy alternative to traditional hard boiled eggs. It is a fun out of the box way to make them and we have found this is now our preferred method. The eggs have just a hint of a smoked flavor and that adds a little something extra to the taste you cannot get any other way. We have made these to bring to a party as well as entertaining at home and they have been a hit! Once you know how to make easy smoked deviled eggs, you will want to make them again and again.
Check out our Video on how to make these on YouTube: and Subscribe for more fun and inspiration!
Ingredients needed:
1 Dozen fresh eggs
1/4 – 1/3 cup of Mayonnaise
2 t Dijon Mustard
1 t Dill
Salt
Pepper
Equipment needed:
A smoker
large bowl
Here is how to make Easy Smoked Deviled Eggs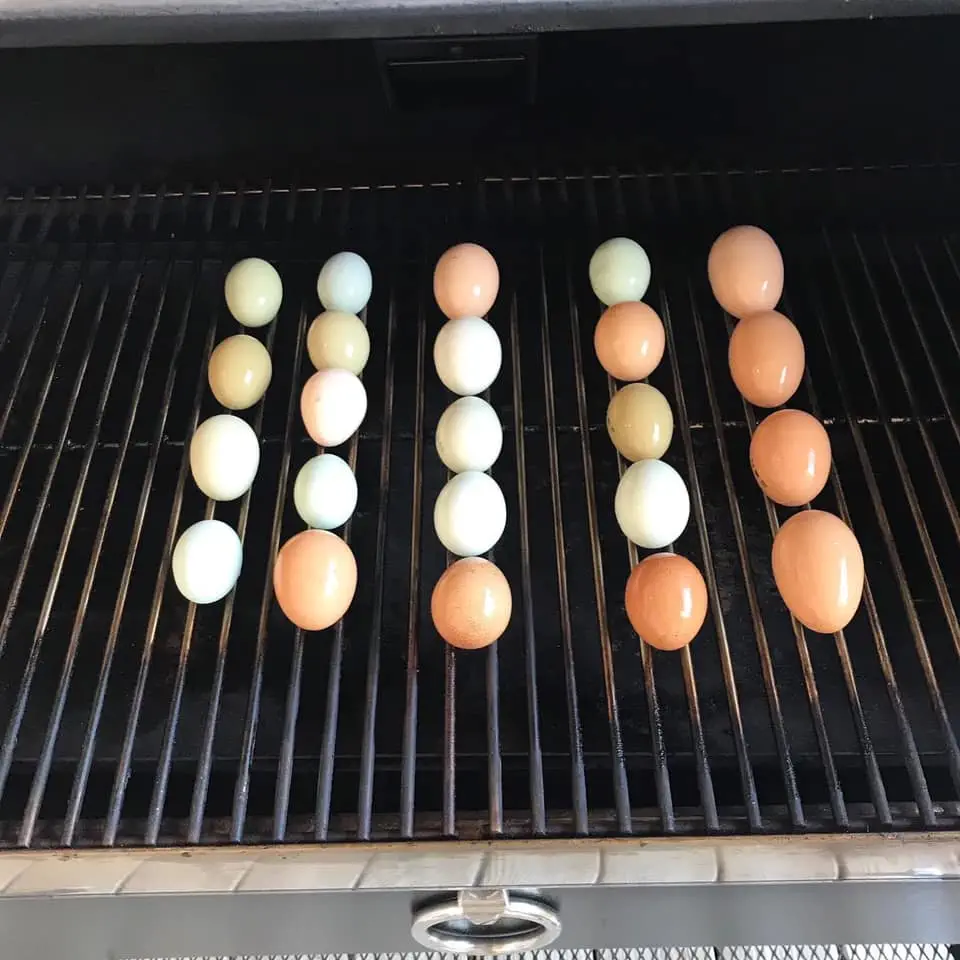 Pre-heat your smoker to 220 degrees (we use a Recteq grill)
2. Smoke the eggs for two hours
3. Carefully Remove them from the smoker and immediately plunge them into an ice-cold water bath to stop the cooking process.
4. Peel the eggs
5. Cut the eggs in half lengthwise and scoop out the yolks (place them in a separate bowl) – put the egg shells in your compost
6. To the bowl with the egg yolks, add your Mayonnaise, Mustard, Dill, salt and pepper and mix it all together.
7. Place the yolk mixture into a plastic bag and snip off the end.
8. Pipe the Egg mixture back into the egg whites
I hope you are excited to try this recipes for easy smoked deviled eggs, when you do please come back and tell us how you liked them!
Variations:
Spicy Smoked deviled eggs – add in 1/2 tsp red pepper flakes
Curry smoked deviled eggs – add in 1 tsp curry powder
Join our FREE farm to table recipe recipe sharing community HERE

Never miss a recipe – subscribe to Homesteading and Hungry Here
---
---