Easy Baked Feta Pasta with Roasted Vegetables
This pasta is so good! I first tried a version of it when it went viral on ticktock and was referred to as "the ticktock pasta" since then I have made it several times and each time, I have tweaked something. I have used goat cheese, different kinds of tomatoes, as well as different spice and blends. The last time I made it, I added lots of extra vegetables and it was hands down the best. As I follow a Mediterranean Way of eating, I make this with whole wheat pasta. I am a big fan of meal planning and I love that this dish allows me to hit the easy button while I am doing other things. Here is how to make easy baked feta pasta with roasted vegetables.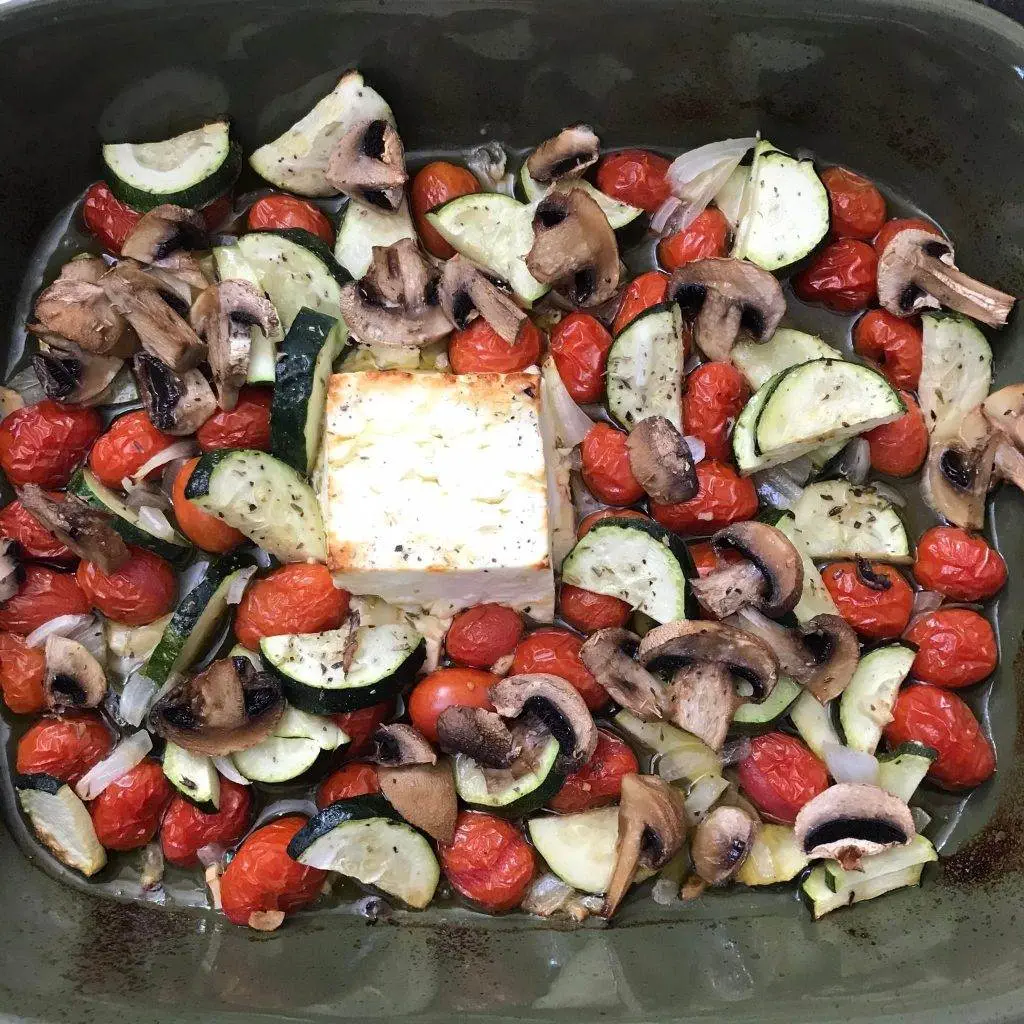 Ingredients needed to make Baked Feta Pasta with Roasted Vegetables
1/2 block of Feta cheese ( I like the traditional sheep feta in brine)
1/4 cup Extra Virgin Olive Oil
1 container of grape or cherry tomatoes
one large zucchini
1 pkg of mushrooms
1/2 of an onion
2-3 cloves of fresh garlic
2 t Herbes De Provence
8 oz whole grain pasta
To make:
Preheat the oven to 375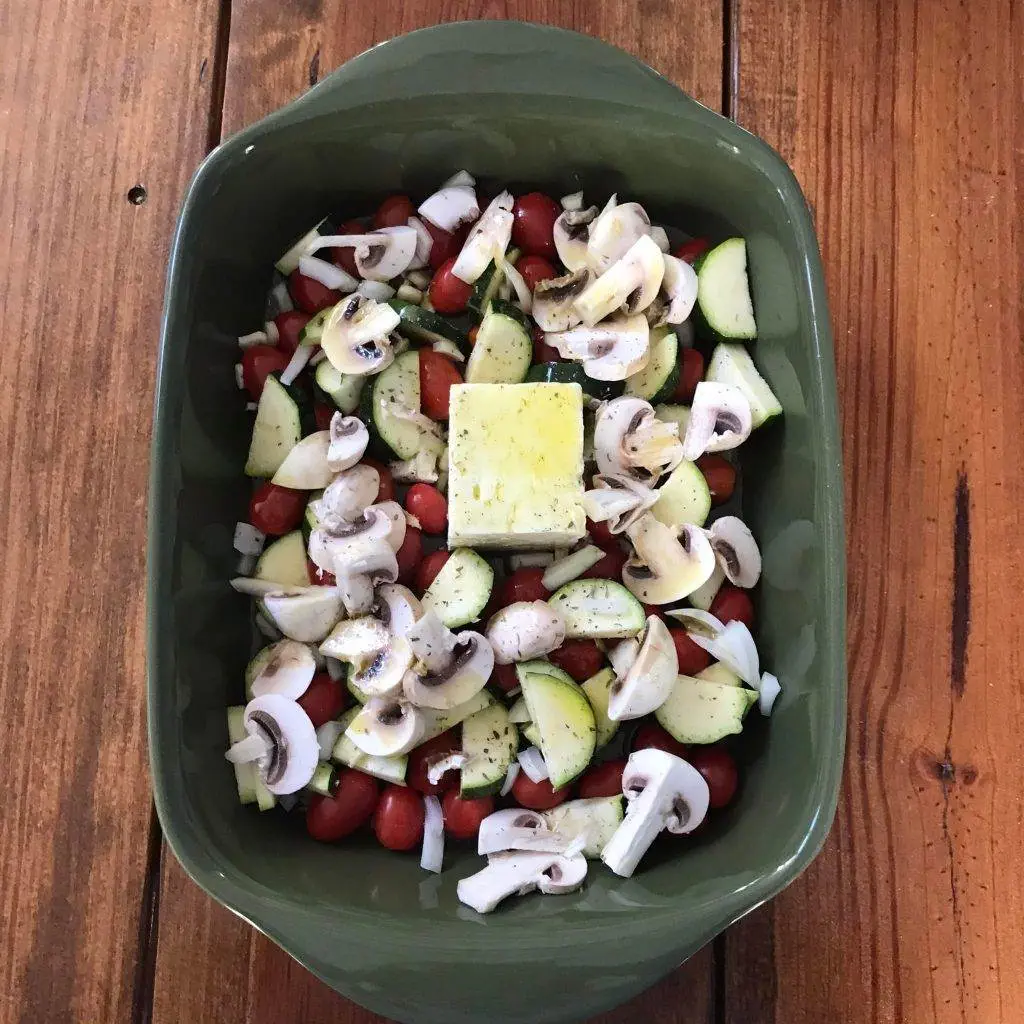 Place the feta in the center of a large baking dish
put the chopped vegetables all around the feta
Pour the olive oil on top of the feta
sprinkle the seasoning on the dish
Bake at 375 for about 30 minutes or until warm and bubbly
Once it is done, stir the feta into the roasted vegetables – this will make an absolutely delicious creamy sauce.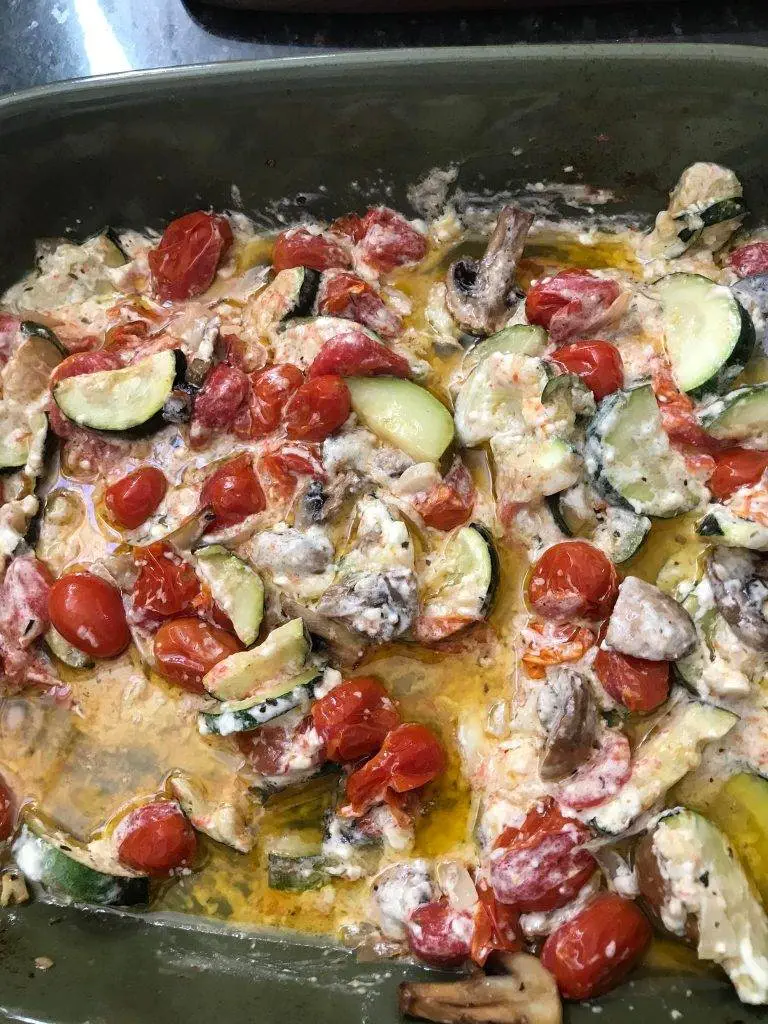 Next, Add in the Pasta and fold in all the ingredients.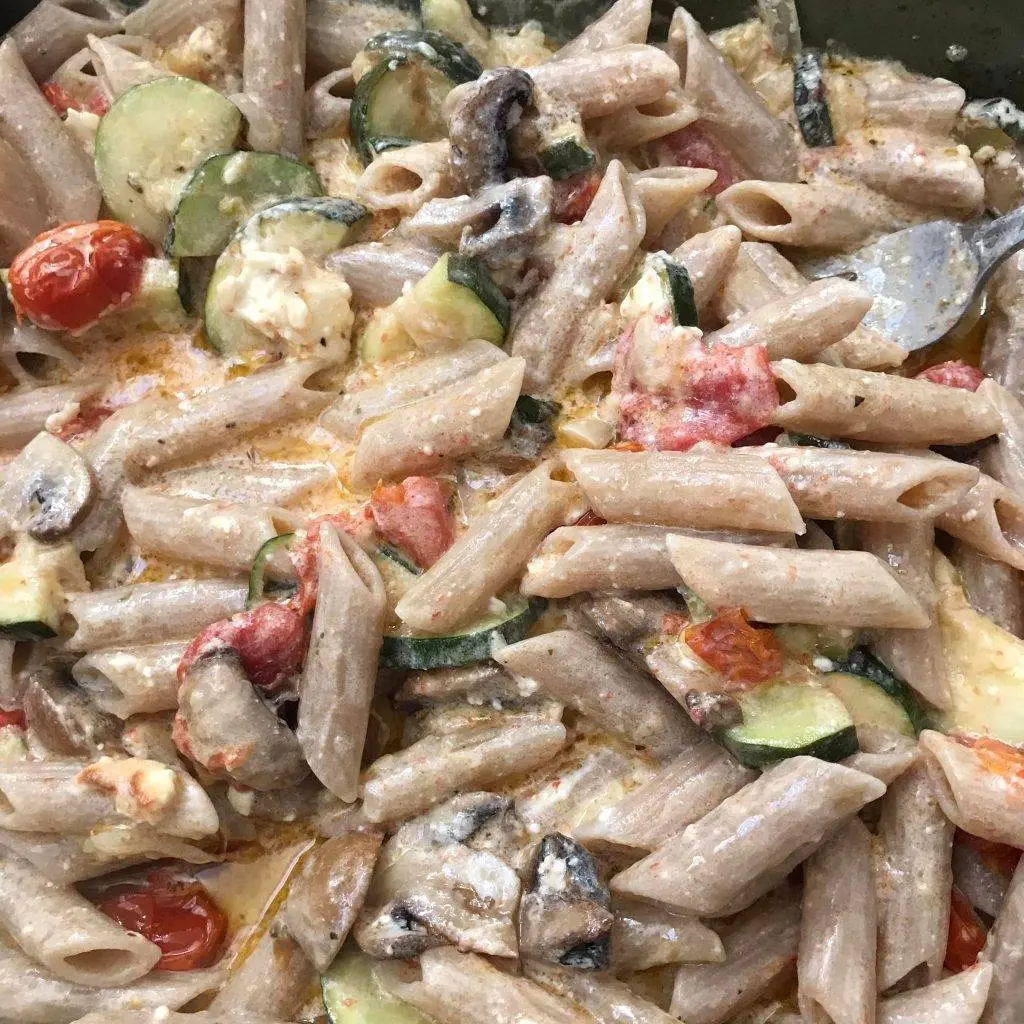 Now that you know how to make easy baked feta pasta with roasted vegetables, I know it will become a family favorite!
WANT MORE EASY AND DELICIOUS RECIPES?
Join our FREE farm to table recipe recipe sharing community HERE for nightly What's for dinner inspiration, and a community of people who love delicious and healthy food.

Never miss a recipe – subscribe to Homesteading and Hungry Here
---
---