Easy Venison Chili with all the fixings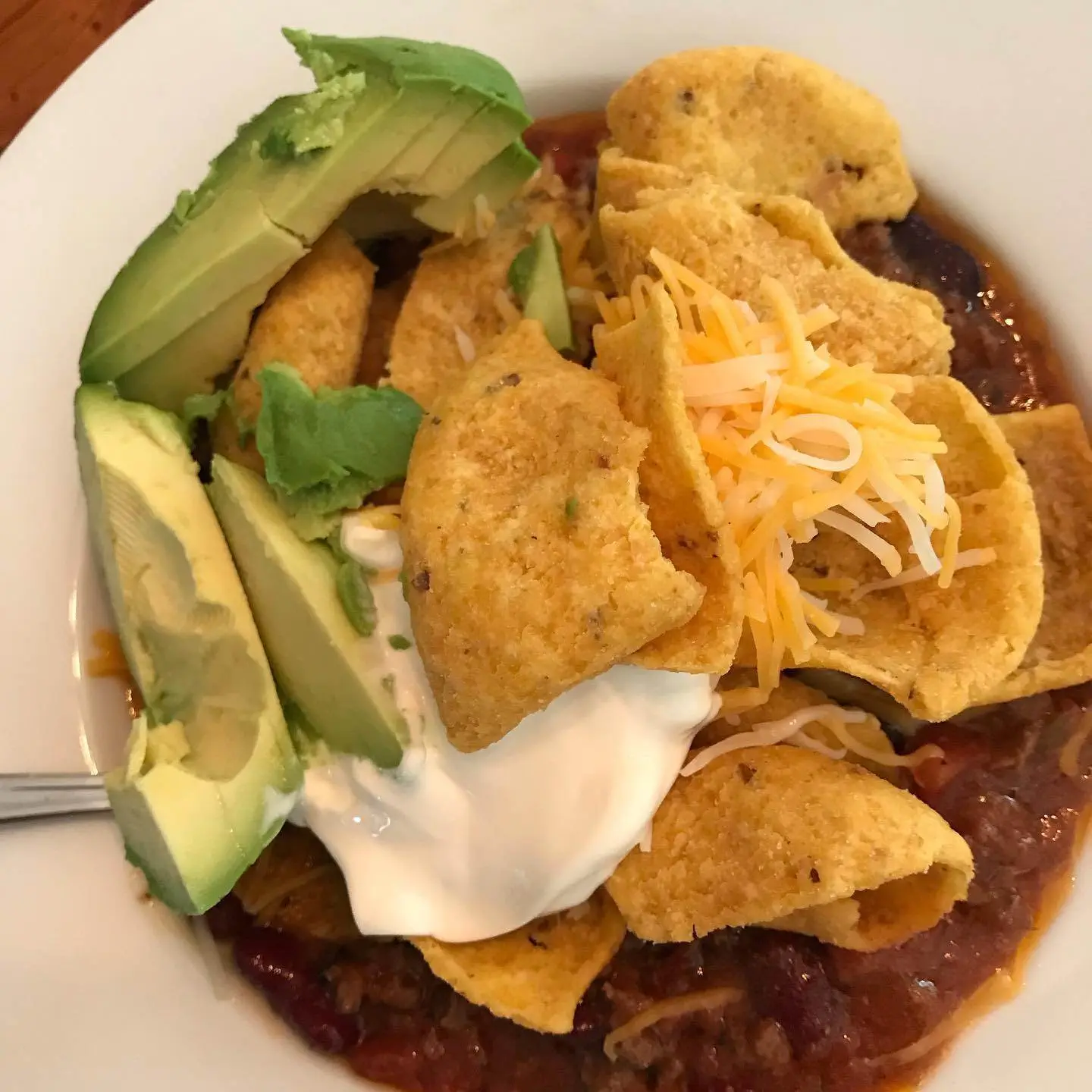 Is there anything more comforting than chili on a cold and rainy day? It is the ultimate comfort food. As soon as raindrops fall I immediately think of chili. There are a lot of variations of this recipe floating around, some people would call this taco soup – we call it chili. A warm bowl of chili after being out in the rain is one of life's little pleasures. My husband is a deer hunter and each year we look forward to filling our freezer with fresh venison. Chili is a perfect way to use game meat. This recipe makes a lot of chili. We are Homesteaders and I am definitely meal planner and I love to cook once eat twice so half of this recipe will go in the freezer for another meal. You will love this easy venison chili soup recipe.
You will need:
2 pounds of venison
1 large can or jar of tomatoes (28 oz)
1 can of green chiles
a can of your choice of beans – any beans you like will work ( drained and rinsed )
1 packet of Taco seasoning ( I use Wildtree – and I use 3 Tablespoons)
1 package of Ranch seasoning ( if you make your own ranch seasoning awesome! ) I use a ranch seasoning from
Wildtree, which has way better ingredients than some of the store bought brands )
To make Easy Venison Chili Soup:
Put the instant pot on the sauté function and cook the venison until it is browned.
Add the tomatoes, beans, chilis, and seasonings into the pot. Turn off the instant pot and adjust the cook function to beans/ chili.
I allow my chili to completely natural pressure release.
Add your favorite fixings
corn chips
shredded cheese
cilantro
green onion
sour cream or greek yogurt
avocado
Wonderful served with a cast iron skillet cornbread.
Mediterranean Way of eating substitutions –
Omit corn chips, use plain yogurt in place of sour cream, make your own ranch
Join our FREE farm to table recipe recipe sharing community HERE

Never miss a recipe – subscribe to Homesteading and Hungry Here
---
---