Air Fryer Taquitos with ground turkey, Black beans, and Kale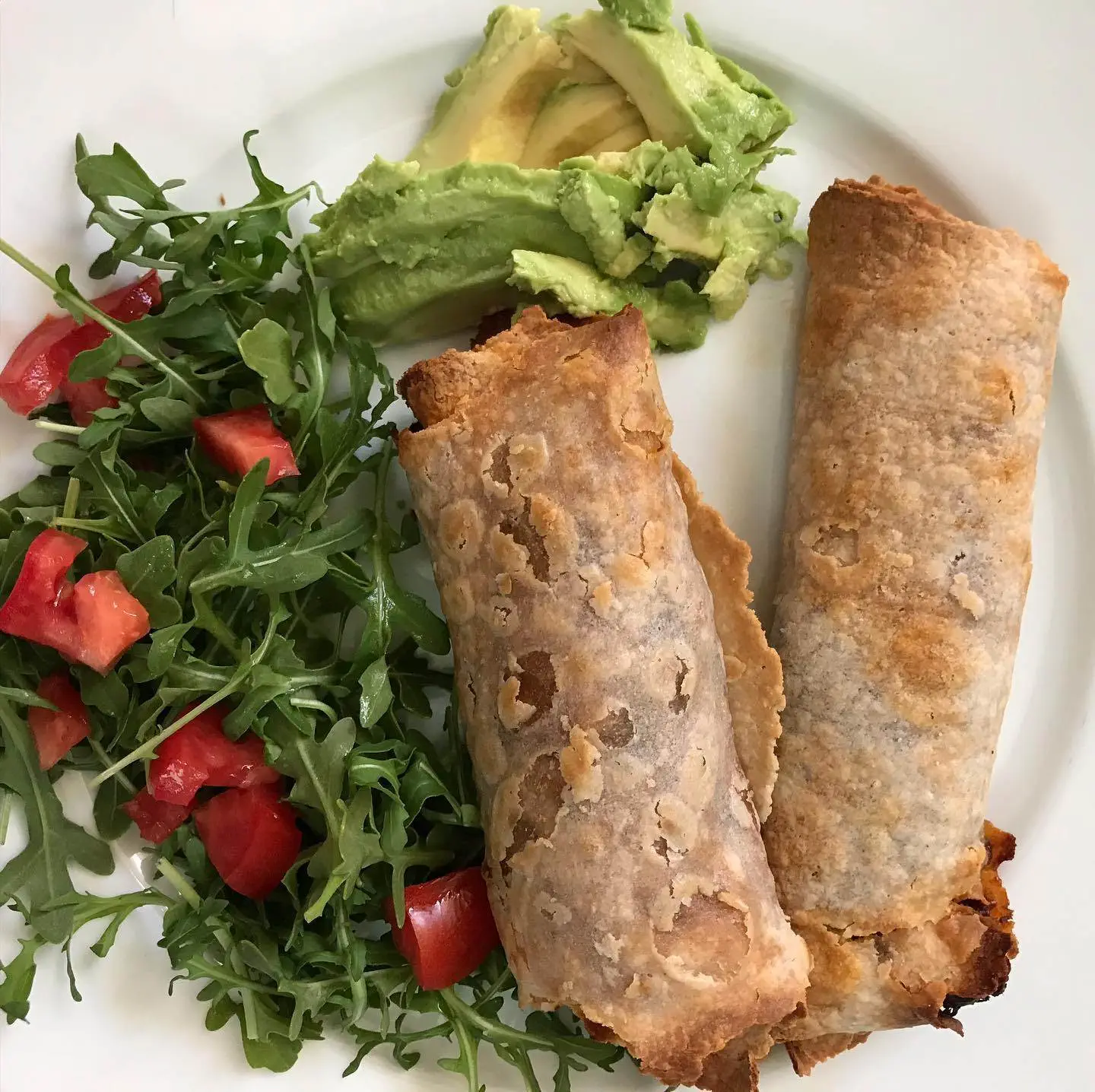 I am always trying to think of new ways to get healthy fresh leafy greens into our meal plan. Beautiful fresh kale was the very first vegetable that we harvested this year from our homestead garden. These Air Fryer Taquitos with ground turkey, Black beans, and Kale were absolutely delicious. Being gluten free, I sometimes really just want that bite of crispy fried deliciousness that I loved before. Enter the air fryer – oh how I love my air fryer. These taquitos hit all the right flavor buttons. Spicy ground turkey, garden fresh kale, hearty black beans and a crispy shell. I ate mine with plenty of fresh avocado on top. Do not pass go, do not collect $200 but do go make these yummy Air Fryer Taquitos with ground turkey, Black beans, and Kale as soon as you can!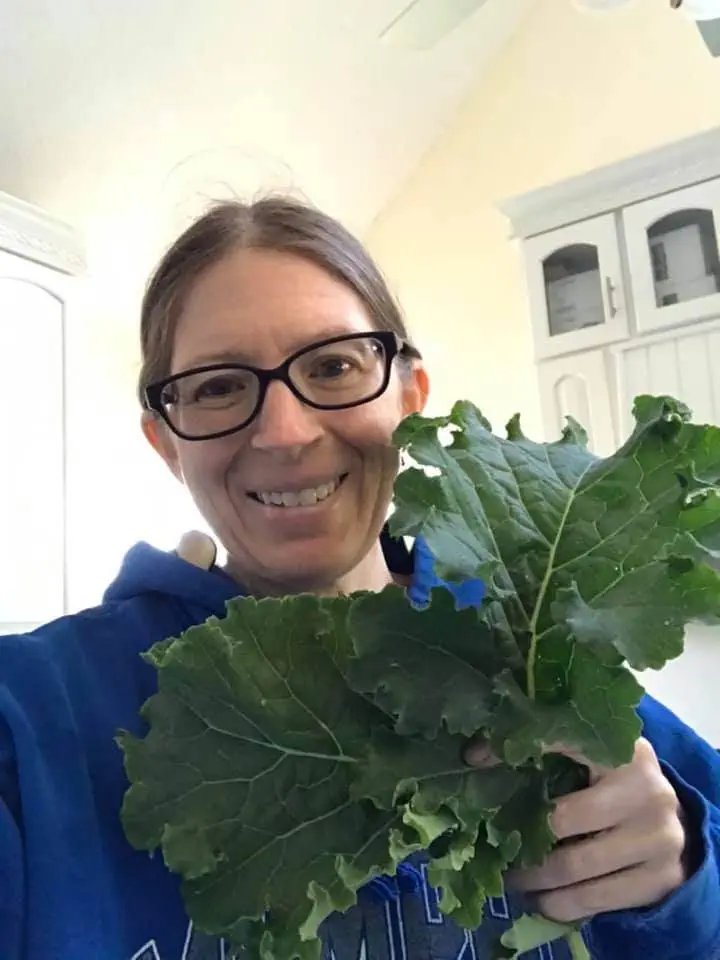 Ingredients you will need
1lb of ground turkey
1 tb spicy spice blend of choice
1 can of black beans
Fresh from the garden Kale ( you could use frozen but I have not tried that)
Corn tortillas
Cheese ( if you want to add it, I ended up adding goat cheese)
Olive oil to brush on the taquitos
To make the Taquitos
First cut out the middle part out of the kale ( I give these to my chickens) and finely chop
2. cook the ground turkey, drain, add seasoning ( I used my Instant Pot on the saute function but you can also use a skillet) it will take about 8-10 minutes.
3. Then add in your fresh kale and let it wilt
4. Next Add in a can of well-rinsed black beans ( get the sodium off)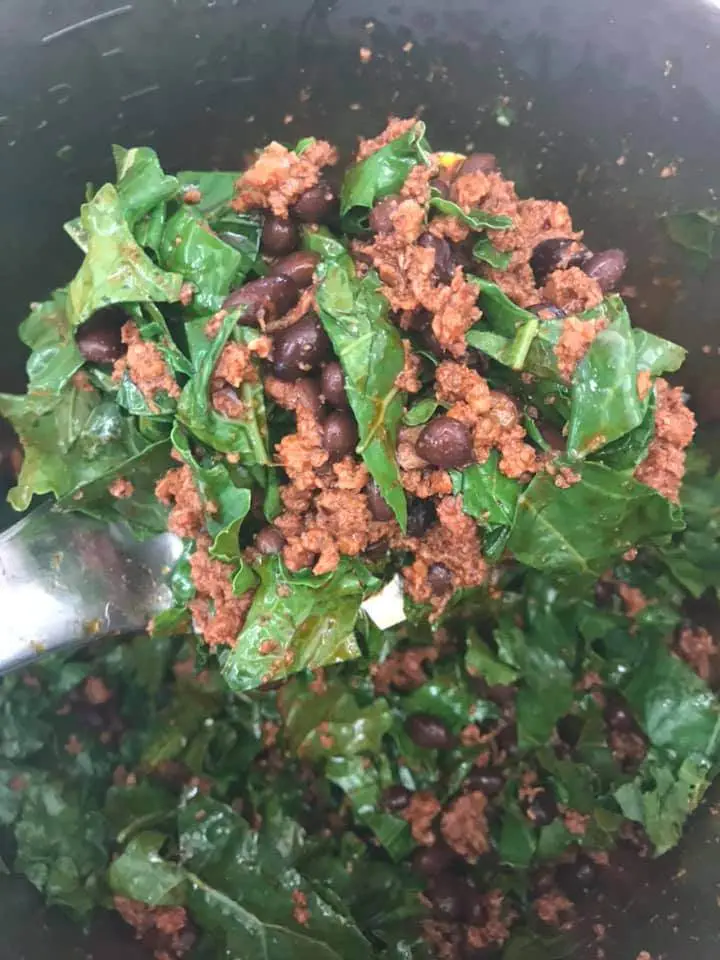 5. Put the mixture in the center of a tortilla (add cheese here if you want to – (I would do goat cheese or mozzarella but I am not your boss, so you do you boo)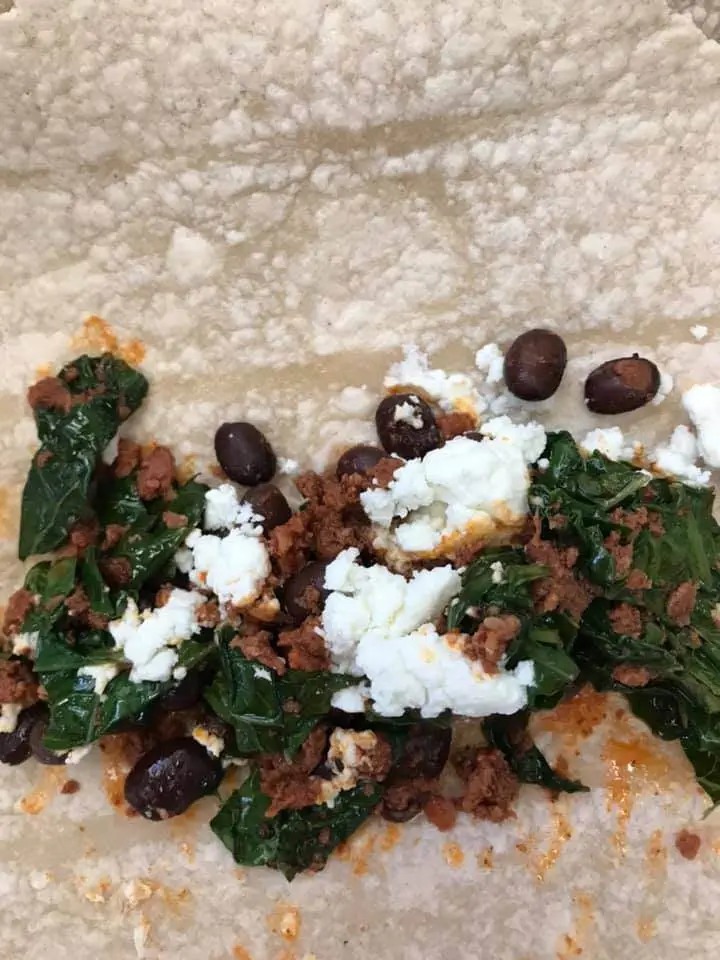 6. Roll like a burrito ( tucking the center ends in first and then rolling up)
7. Brush the rolls with olive oil
8. Airfry for about 8-10 minutes – check it after 5 to see what it is doing, you want it nicely browned and crispy
I served mine with arugula and tomatoes and plant of fresh avocado. Some fresh cilantro from the garden would also be lovely.
Enjoy!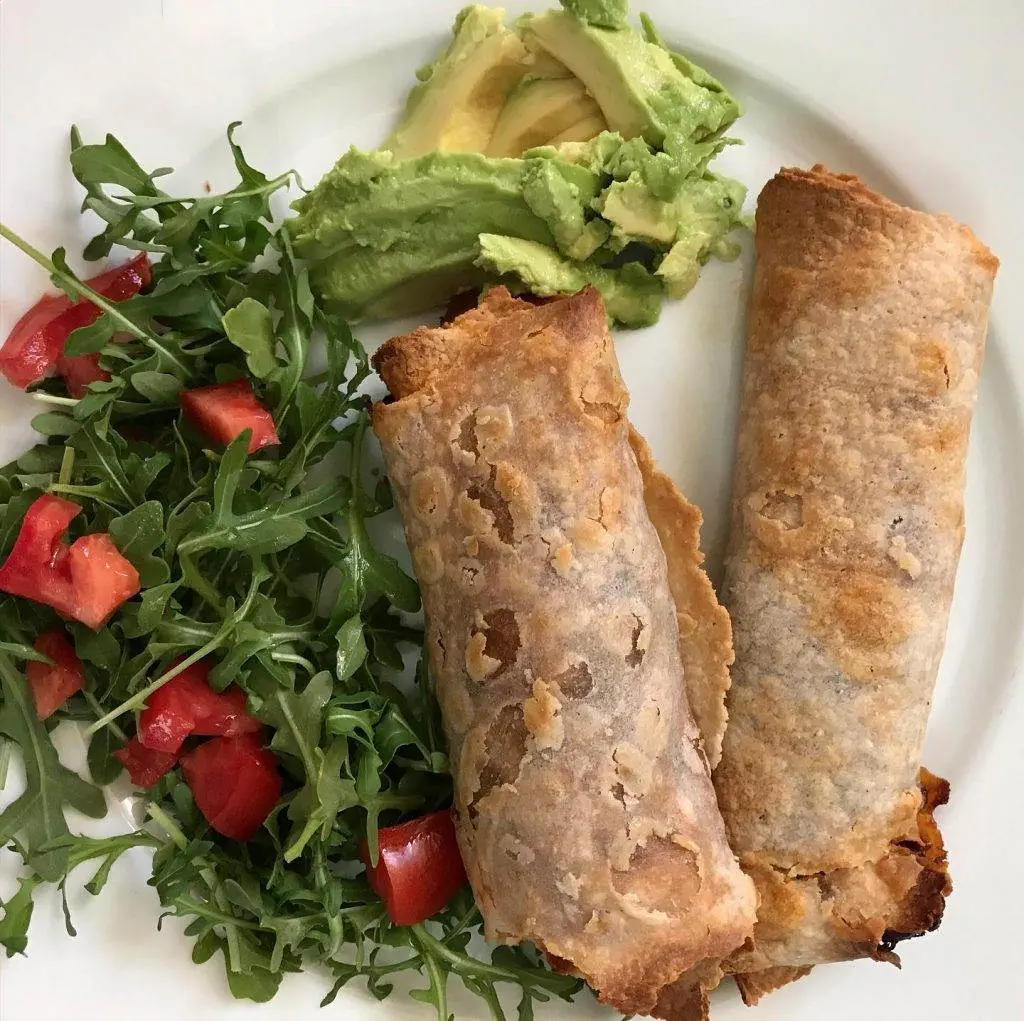 WANT MORE EASY AND DELICIOUS RECIPES?
Check out The Ultimate Guide to Gluten Free Meal Planning Here
Join our FREE farm to table recipe recipe sharing community HERE for nightly What's for dinner inspiration, and a community of people who love delicious and healthy food.

Never miss a recipe – subscribe to Homesteading and Hungry Here
---
---