Easy Loaded Potatoes with Bacon and Gouda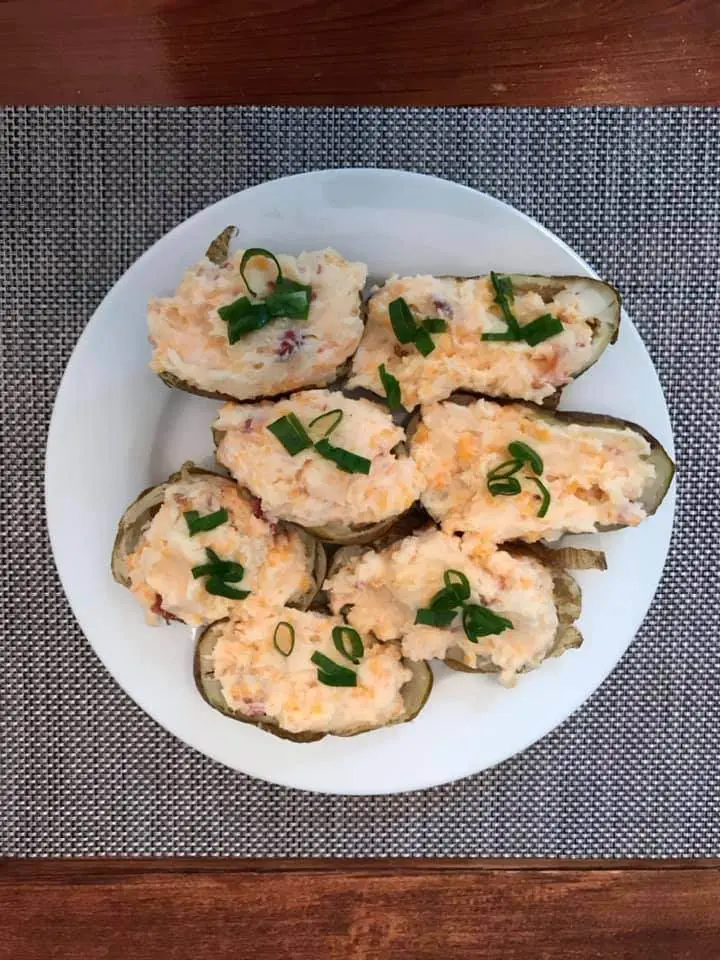 I adore loaded and stuffed baked potatoes. They can be served as an elegant yet easy side with a steak. Make up half of a meal with a soup or salad and even stand alone as an entree. These easy loaded potatoes with bacon and gouda are delicious and filling. I love that these can be made ahead or be. ready right at dinnertime. Picking fresh green onion from our homestead garden makes these loaded potatoes extra special.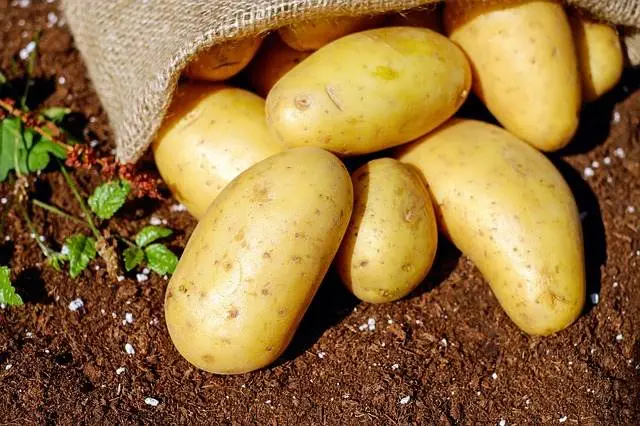 You will need
4 large Baking Potatoes such as russets
oil ( I like using avocado oil)
1 cup shredded Gouda cheese
1/2 cup cream or milk of choice ( I use cashew cream)
2 T melted butter ( you can use more if you want)
4-6 strips of cooked and crumbled bacon
salt
pepper
Chopped green onion to top the potatoes – fresh from the garden is a bonus!
To Make Easy loaded potatoes with bacon and gouda
First rub the potatoes with oil – and lightly salt
Bake the potatoes at 375 for about an hour
Cut the potatoes in half and scoop out the middle of the potatoes in a bowl leaving the bottom intact
Add cream, cheese, butter, and cooked bacon to the bowl – mash or whip ( I am not the boss of you, make them as smooth or chunky as you like)
add salt and pepper to taste
Spoon the filling back into the potato halves
Add fresh green onion just before serving
At this point – you can either put them away if you are prepping ahead of time to re-heat just before the meal or pop them in the oven for an additional 10-15 minutes or until hot and bubbly. Enjoy!
Want more easy and delicious recipes?
Join our FREE farm to table recipe recipe sharing community HERE

Never miss a recipe – subscribe to Homesteading and Hungry Here
---
---