How to Make Kielbasa Stuffed With Cheese Grits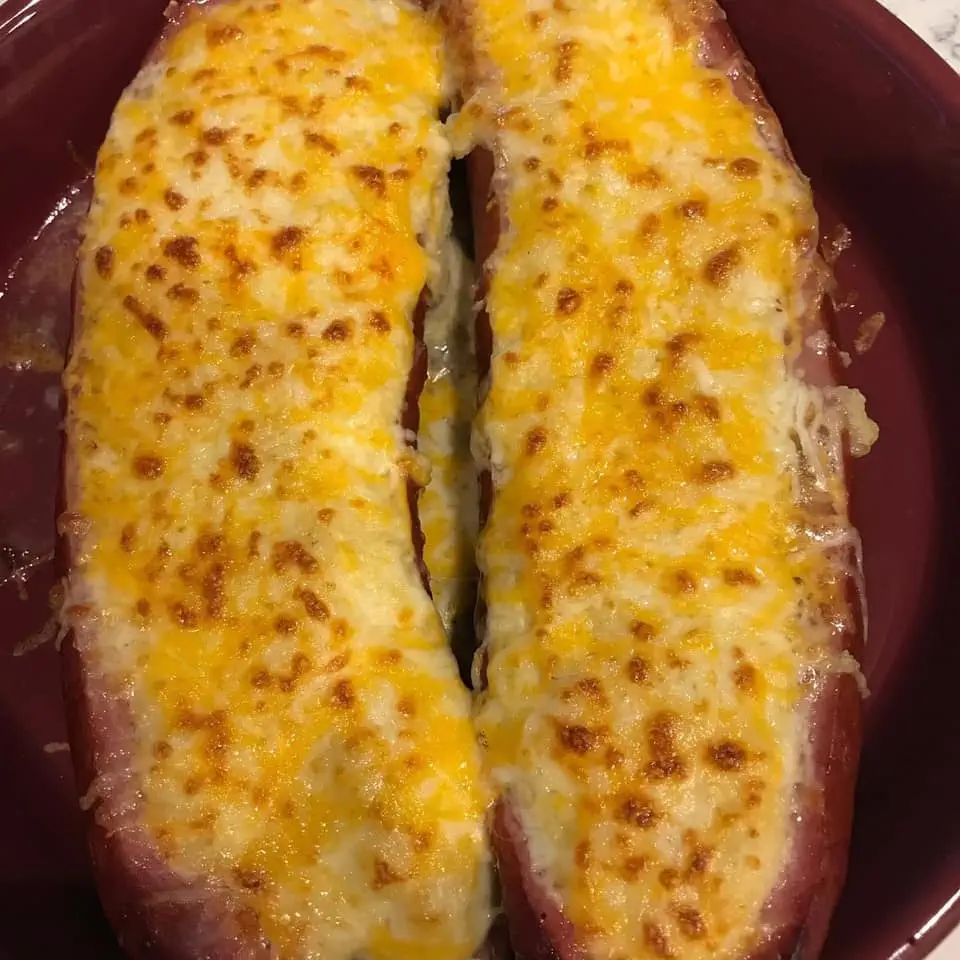 When I was a kid my mom used to make cheesy mashed potato stuffed Kielbasa Sausage whenever we had leftover mashed potatoes and my sister and I loved it.
One day I found myself with an abundance of leftover cheese grits from making Shrimp n' grits and I decided to stuff them in Kielbasa for a fun twist on a nostalgic recipe and it was a huge hit with my family! Creamy, cheesy, comforting grits and robust kielbasa sausage, what is not to love? It is the ultimate comfort food and perfect after a long day of working on our homestead. In this post, you will learn how to make Kielbasa stuffed with cheese grits It is sure to become a family favorite at your house.
For the Cheese Grits:
I use the recipe on the back of bag of the Palmetto Farms Grits ( and I usually double it, so do that if you are feeding a lot of people or want leftovers) and then add in my cheese
I like to make a big pot of these because my boys love them and they make a great side for breakfast throughout the week. You can use fresh or leftover cheese grits for this recipe.
3/4 cup grits ( I would not use instant grits, use stone ground, they are so much better)
1 1/2 cups Chicken broth
1 1/2 cups Milk of choice ( I use unsweet Cashew milk in this often for a plant based option)
Salt
Shredded Cheese of choice ( I measure by handfuls – be generous!)
Pour the chicken broth and the milk into a pot and add the salt, bring to a boil. Add the grits. Simmer for 20-25 minutes, stirring frequently.
You want them to look like this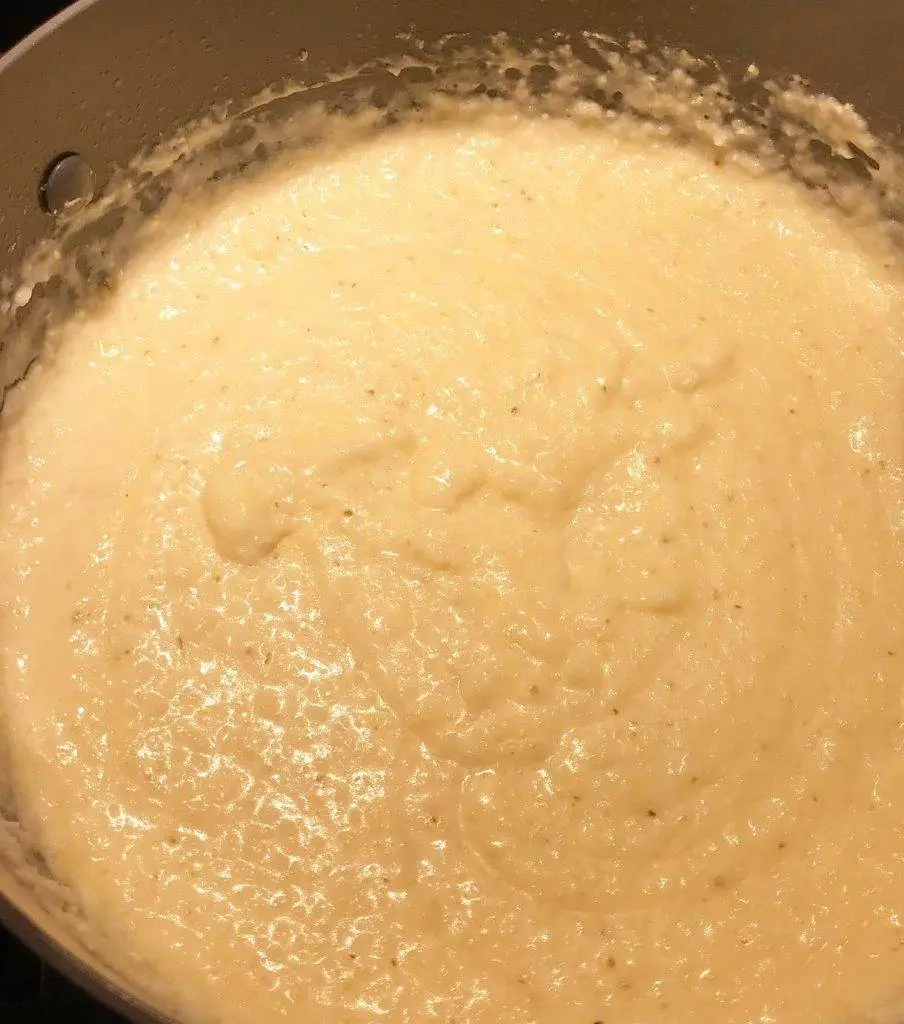 Add in several big handfuls of whatever cheese you like, ( my go to is sharp cheddar) stir to combine
To Assemble the Kielbasa and stuff with the cheese grits
Cut open the Kielbasa lengthwise, but be careful not to cut all the way through and stuff with the cheese grits
Top with additional cheese
Bake at 350 til browned and bubbly
Enjoy!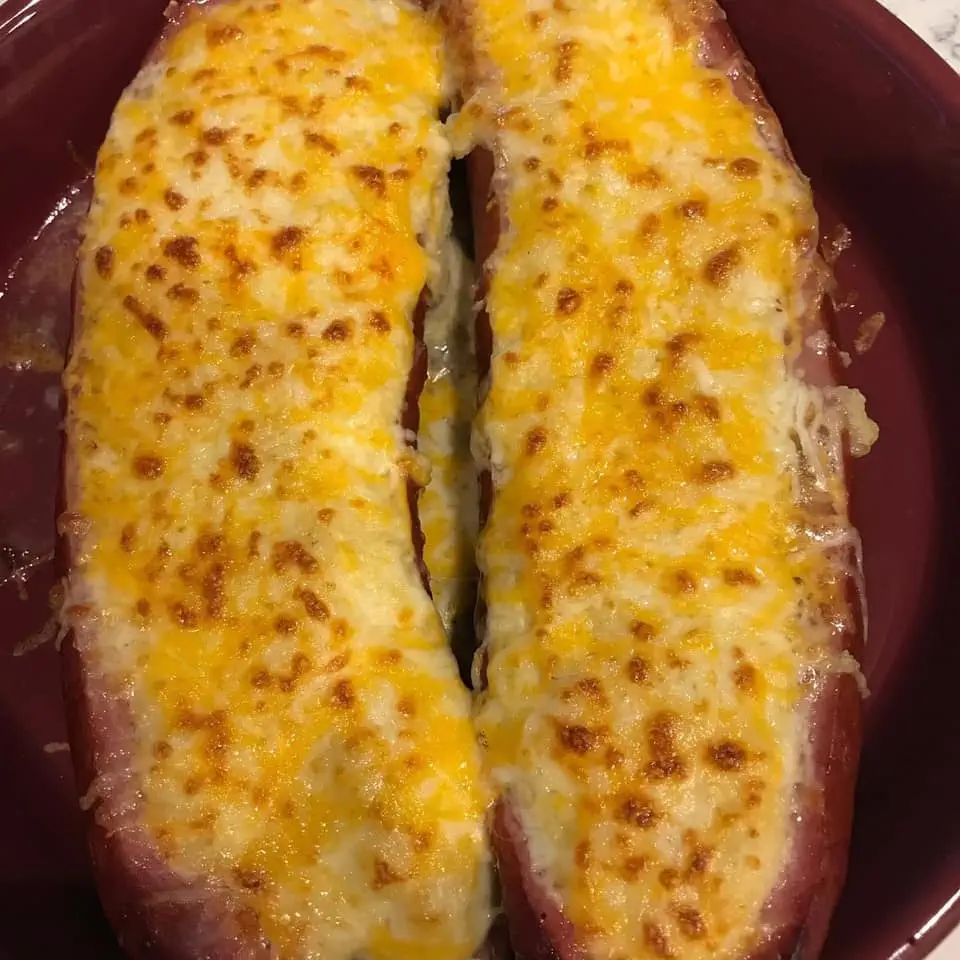 Now that you know how to make Kielbasa stuffed with cheese grits, give it a try and come back and share how your family liked it!
Want more easy and delicious recipes?
Join our FREE farm to table recipe recipe sharing community HERE

Never miss a recipe – subscribe to Homesteading and Hungry Here
---
---