My Mama's easy and delicious Frittata
I am always looking for new ways to use our farm fresh eggs on the homestead. Frittatas are a great way to make a fancier breakfast or even Brinner on those night you want a Second breakfast. First of all, let us state the obvious – frittatas are freaking delicious. Eggs, cheese, fresh vegetables, what is not to like? And secondly, Fritatta's are one of those dishes that make you look like a rockstar in the kitchen but are actually super easy to make. You will love my mama's easy and delicious Frittata
My Mama's Amazing Frittata takes it up a whole-nother level! My mom Vicki is a fantastic cook. I have awesome memories of making things like egg rolls and cinnamon doughnuts with her and my sister Kristyn as a kid. She always uses interesting vegetable combinations for her food. She does not follow recipes but I coaxed this one out of her to share with y'all because it is awesome!
**This post contains affiliate links, as an affiliate I earn from qualifying purchases.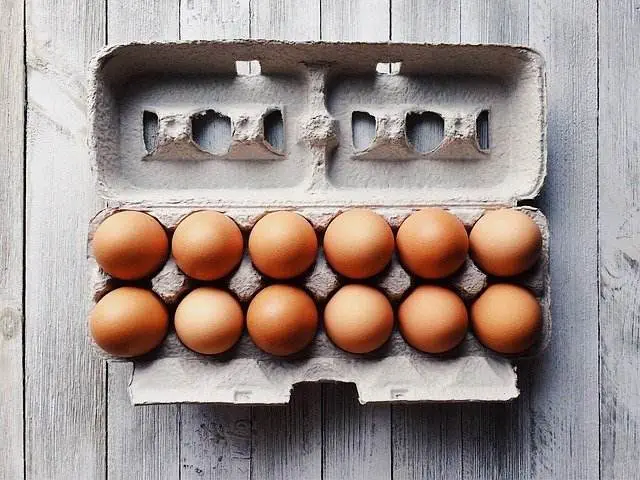 You will need
12 eggs,
1/2 to 1/3 cup heavy cream
1 to 1/2 c cheddar cheese
salt
pepper
1 – 1/2. teaspoons of Wildtree scampi blend is her seasoning of choice and it is DELICIOUS) – but you may use any seasoning you have on hand
Other ingredients – use what you like…
onions
pepper
diced meat – she uses chicken Gouda sausages
asparagus
cauliflower
cheddar cheese
top it off with sliced tomatoes and parmigiana cheese
To make My Mama's easy and delicious Frittata – in her words…
(the awesome thing about this is I can hear my grandma's Caroline's voice in her words too)
You need a 12 inch fry pan with handle that can go in the oven (cast iron works great)
In the frying pan, cook bacon, ham, sausage or whatever meat you are going to use. When done remove from pan and set aside.
Sauté whatever veggies you want to use. Try for a combination of 2 cups after cooking. I always start with one medium onion chopped, then add whatever the hell I have on hand. Favorites are cauliflower and broccoli florets, diced potatoes or sweet potatoes, mushrooms, really can use whatever you like or have on hand. Just make sure they are cooked and evenly distributed in pan.
Mix eggs, cream, seasoning and cheese together
Add meat back in pan, and slowly pour egg mixture over veggies. Tap veggies with back of spoon or spatula to keep everything evenly distributed. Cook to top of stove until edges of eggs set, add more cheese if you want, sliced tomatoes look good also.
Bake in 350 oven for approximately 15 minutes until center is a little wiggly, and remove from oven, it will keep cooking while it's cooling down.
I sometimes add grated parmigiana cheese right before putting in the oven.
Fresh herbs are nice, you can really add whatever you like to a frittata.
Enjoy!
I hope you will give my Mama's easy and delicious Frittata a try! Come Back and tell us how you liked it! Want more delicious recipes?
Join our FREE farm to table recipe recipe sharing community HERE

Never miss a recipe – subscribe to Homesteading and Hungry Here
---
---