Easy Breakfast Parfait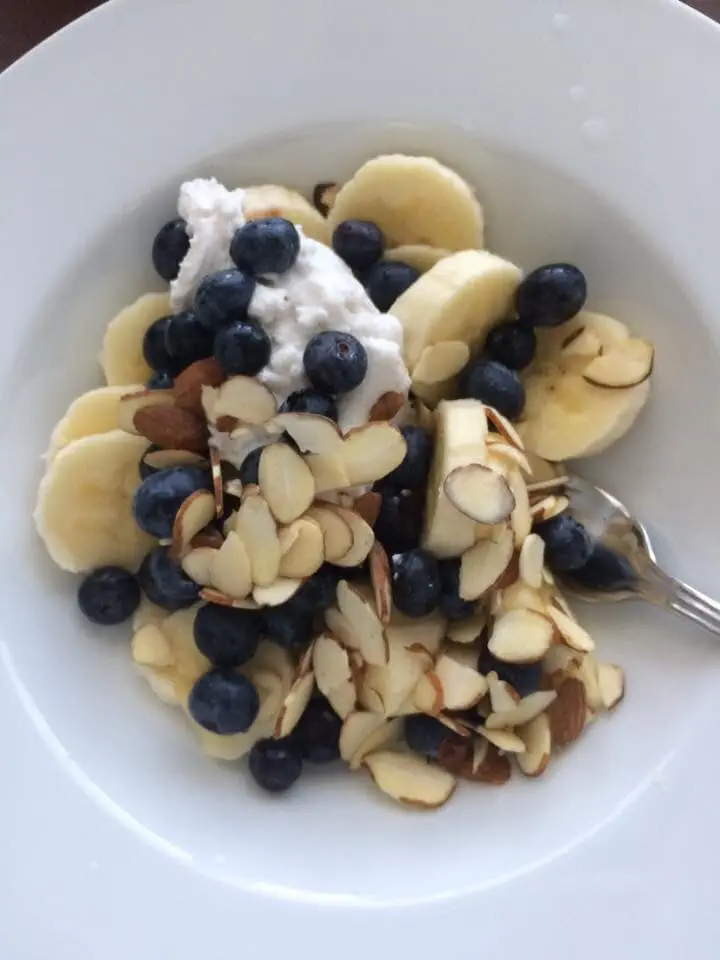 This Easy Breakfast Parfait is delicious. We love the eggs that our chickens provide on our homestead but sometimes I want something different. This parfait is topped with plain yogurt and is bursting with fresh fruit, it is a fun and decadent morning treat. It is fuss free, perfect for when I am craving something a little sweet in the mornings.  Kids love it too!
this post contains affiliate links, as an Amazon Associate, I earn from qualifying purchases.
To make this parfait, you will need:
1/2 cup of plain greek yogurt
1 Banana
1/2 cup blueberries ( or any berry that you like)
1/4 cup sliced almonds (or nut of choice)
a sprinkle of cinnamon or nutmeg (optional)
Maple syrup or honey to sweeten if desired
To assemble the parfait:
Putting this parfait together could not be easier. Simply slice your banana, top with a heavy dollop of the greek yogurt, add Berries and sprinkle with almonds.
Enjoy!
If you make this Easy Breakfast Parfait I would love for you to come back and tell me how you liked it!
FOR EVEN MORE RECIPES AND FUN…
Join our FREE farm to table recipe recipe sharing community HERE

Never miss a recipe – subscribe to Homesteading and Hungry Here
---
---