Five Fun Food ideas for Valentine's Day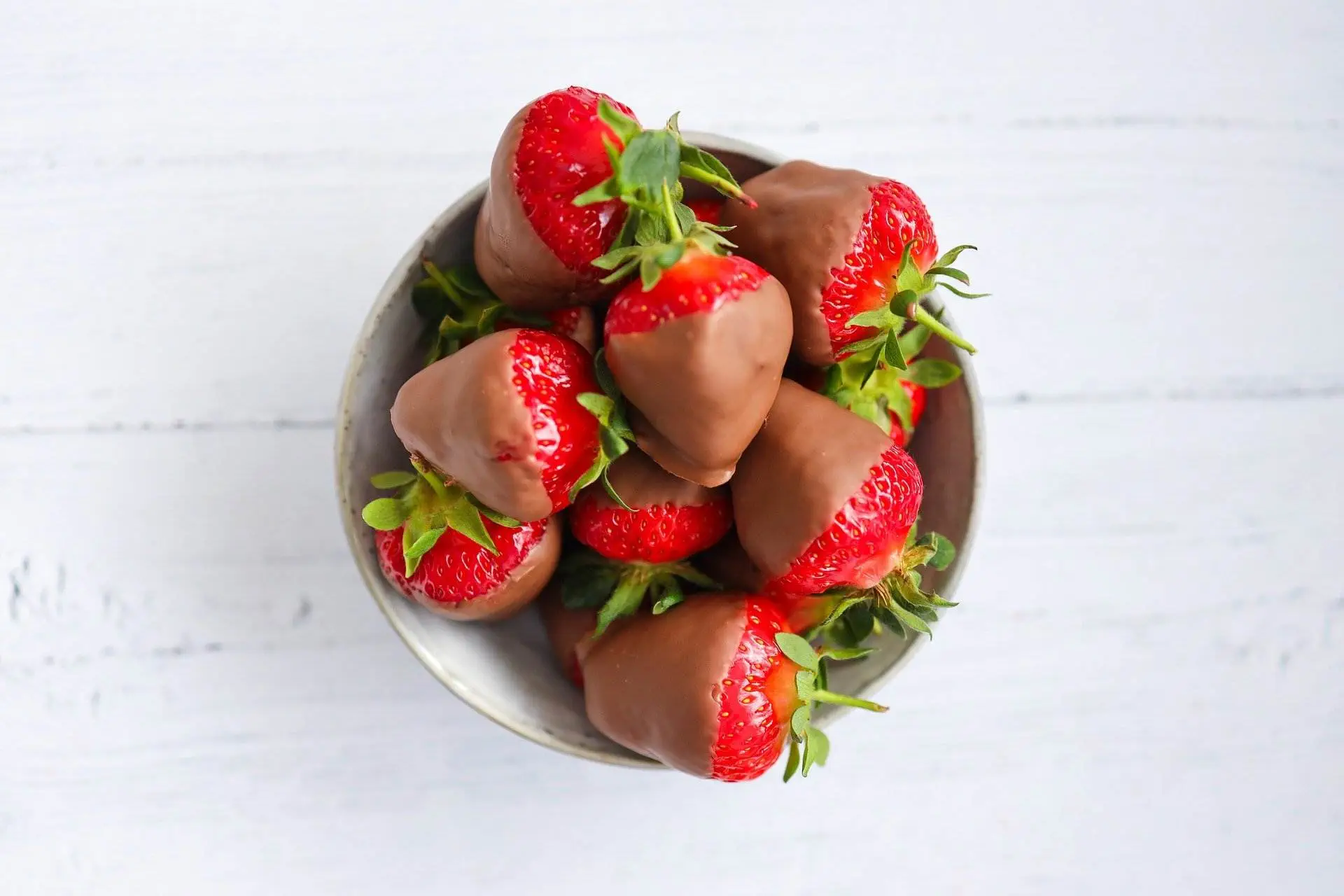 When I think of Valentine's Day, I immediately think of chocolate and yummy desserts. Heart-Shaped pizza shows up in my thoughts too. This year, skip the expensive store bought stuff and make some of these favorites with your family. Here are Five Fun Food ideas for Valentine's Day.
this post contains affiliate links, as an Amazon Associate, I earn from qualifying purchases.
1) Make Chocolate Covered strawberries
These are so easy to make. The cost of the ones at the store are ridiculous. All you need is good melting chocolate and nice big strawberries.
First Melt the chocolate
Then Dip the strawberries a little over 3/4 of the way
Lastly put them in the freezer or fridge to allow the chocolate to harden
2. Design a fun dessert "charcuterie board"
Here are a couple that I have made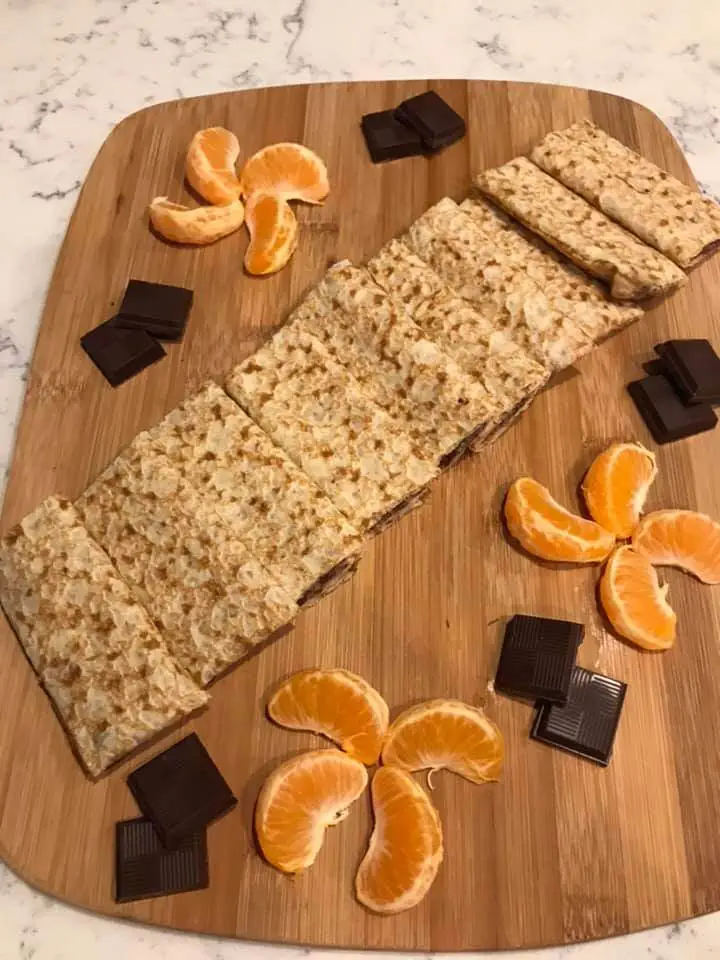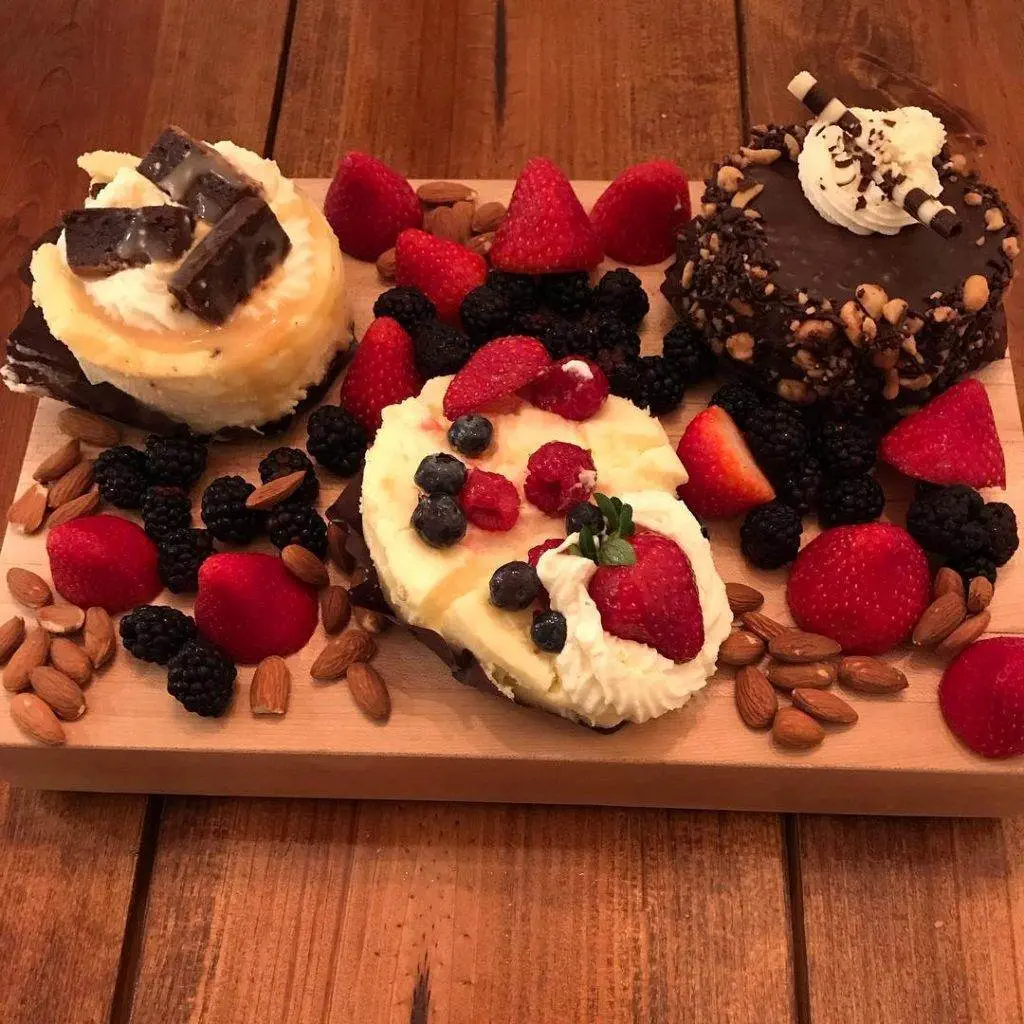 3. Put together an awesome S'mores platter
I have step by step instructions for you HERE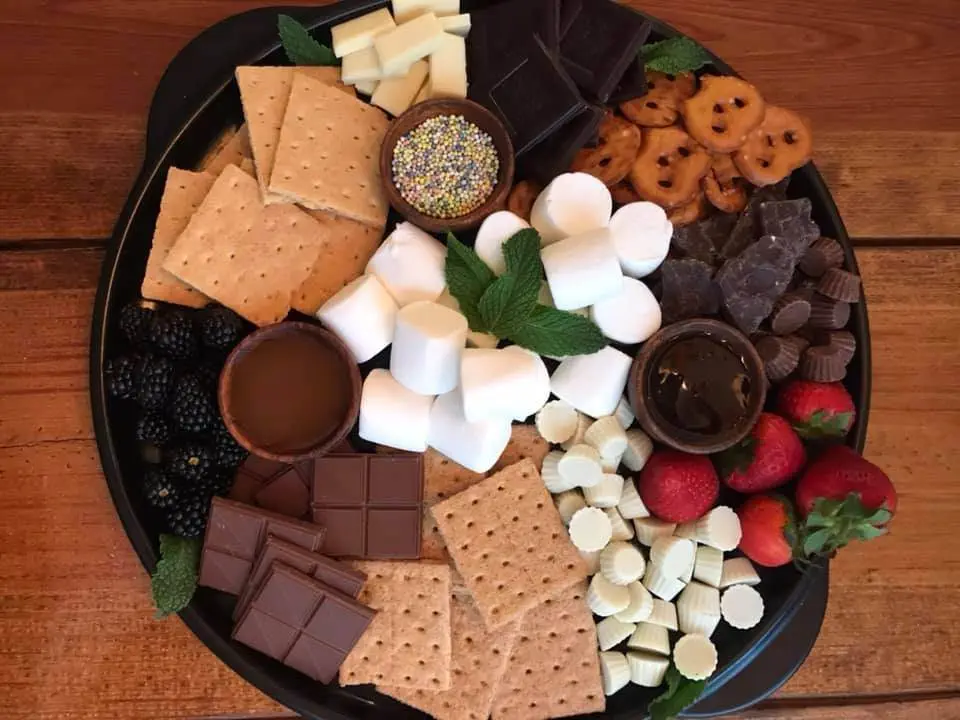 4. Have a foodie fondue night
Fondue is super easy to make – all you need is a fondue pot and sterno or a double boiler.
For the Chocolate… You can use chocolate chips or melting discs
For the dippers … we use strawberries, bananas, marshmallows, gluten free pretzels , and small pieces of cake or brownies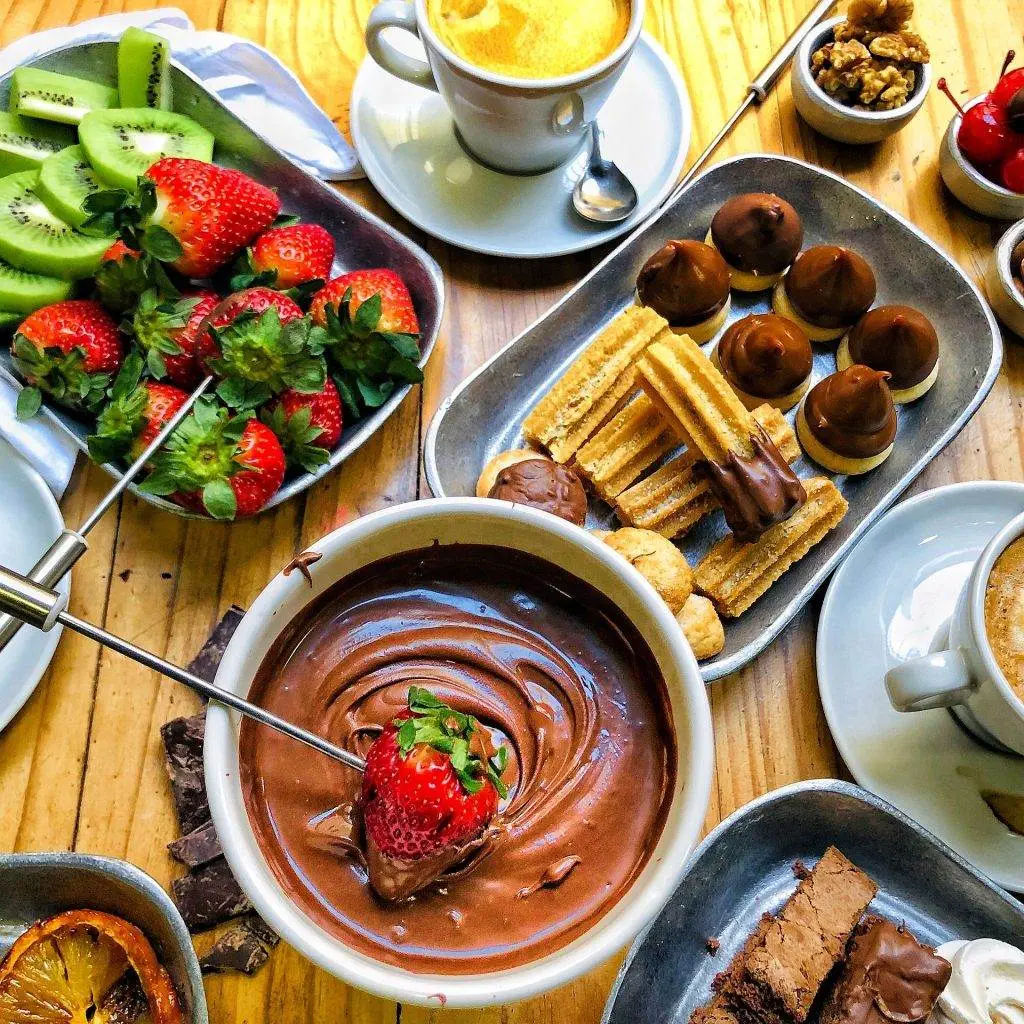 5. Make homemade heart-shaped Pizza
Full transparency – I hit the easy button on these pizzas pictured and they are from Lidl. But homemade pizza is easy and fun to make and tastes SO much better.
Once you have a great crust – top with whatever sauce and topping your family likes.
Here is a great pizza dough recipe adapted from my son Landon's favorite – the Fannie Farmer cookbook
You will need:
1 1/3 cups warm water
1 pkg of dry yeast
4 cups flour ( as well as some more to flour your working surface
2 t sea salt ( I always use pink Himalayan salt)
2 T oil ( we use avocado oil)
To Make Dough
Dissolve the yeast In 1/3 cup warm water. Let it hang out for 5 minutes. Add 2 cups of the flour, the oil, 1 cup of warm water and the salt; mix it . Add more flour, 1/2 cup at a time, mixing well until it holds together. On a floured hard surface work the dough until it is smooth. Place in an oiled bowl, covered with a kitchen towel, for a couple hours to allow it to rise. Once it has doubled, punch it down with your fist and divide into two balls. Shape the dough out on the pizza pan, to make two dough hearts
Pre-heat the oven to 400
Assemble pizzas
Cook for 20-25 minutes or until nicely browned and bubbly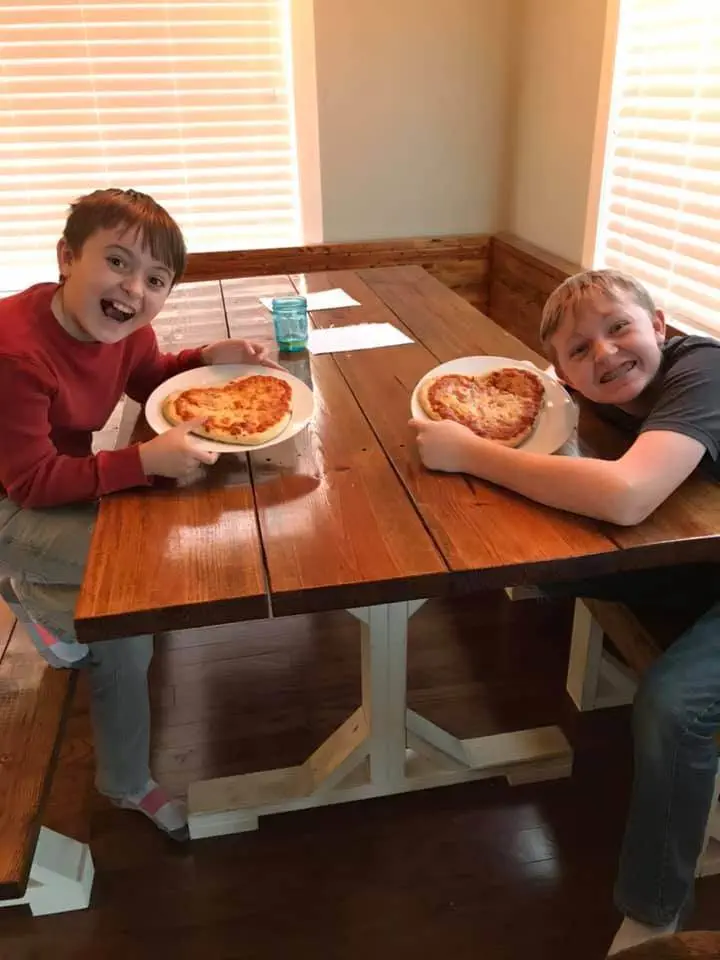 Boom! You now have Five Fun Food ideas for Valentine's Day at home. If you try one of these please share what you did below!
For even more recipes and fun…
Join our FREE farm to table recipe recipe sharing community HERE

---
---