How to make a Tapas Inspired Charcuterie Board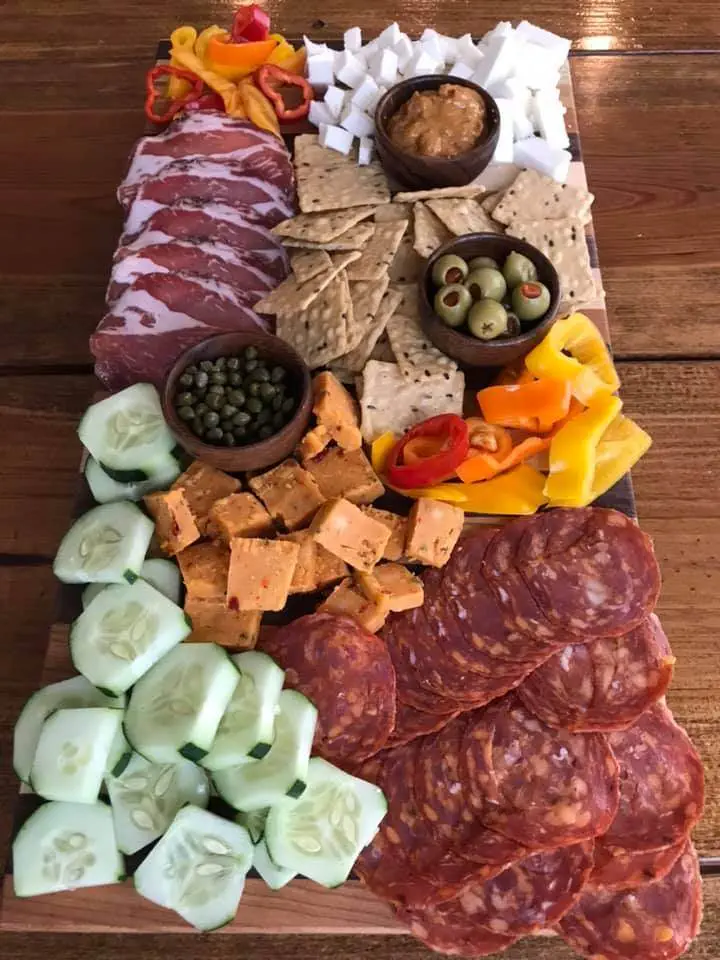 I love how you can make charcuterie platters and boards fit any kind of theme or occasion. Simple swaps of ingredients and you have a whole new kind of board. I took this Tapas inspired charcuterie board to dinner at a friend's house and it was a huge hit! We all had fun chatting and sampling the offerings on the board. There was something that everyone could eat on this board, no matter what kind of plan they were on. As I have mentioned in several other posts, charcuterie boards are the perfect thing to take to a gathering. This board is both gluten free and low carb or keto if you don't nosh on the crackers and instead use the cucumbers as your vessel. Once you know how to make a Tapas Inspired charcuterie board, you will be the talk of the party.
Here is what I used to create this board:
Cheese– Queso Fresca and Chipotle Gouda
Meat – Chorizo and Bresaola
Vegetables – red, yellow and orange mini peppers, cucumbers
Crackers – I love multi-textured seedy crackers because they look great on the board!
accompaniments- capers, olives and mustard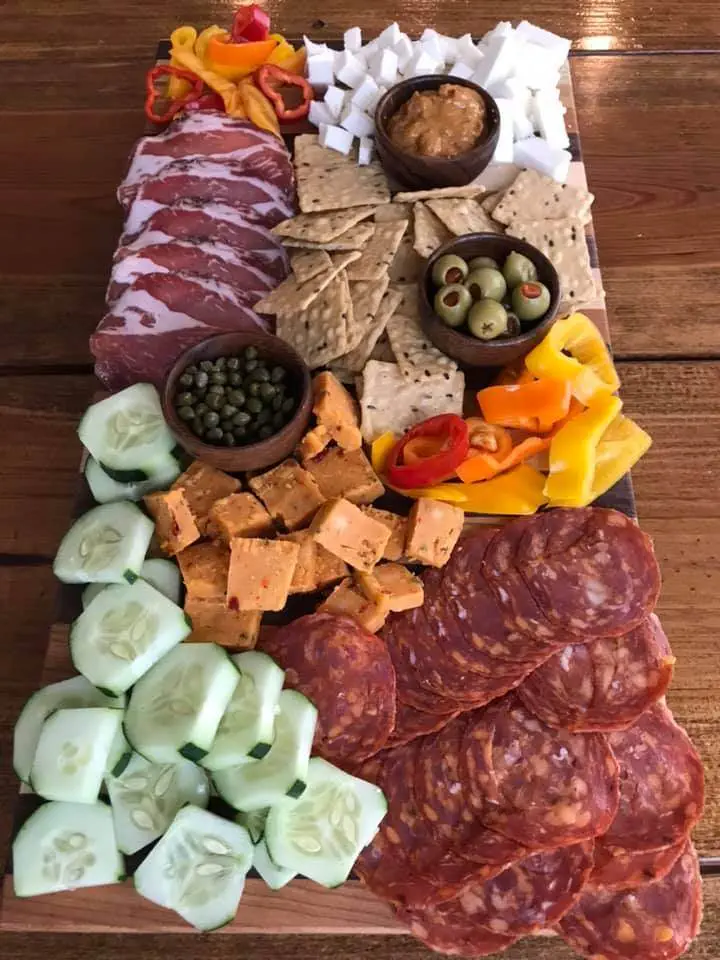 TO ASSEMBLE THE BOARD:
Place the bowls down first and fill the bowls with capers, olives and mustard. Next place the cheese and then the meats. Be sure that you are alternating colors so like colors are not right next to one another. After the cheese and meats are placed, fill in the rest of the board with and veggies and gluten free crackers.
Taking this Tapas inspired Charcuterie board will for sure be a big hit at your next gathering or event!
You May also like:
How to make a beautiful gluten free Charcuterie board
Red, White and Blue Charcuterie Board
DIY S'Mores Platter in 6 easy steps
Dessert Platters
FOR EVEN MORE RECIPES AND FUN…
Join our FREE farm to table recipe recipe sharing community HERE

Never miss a recipe – subscribe to Homesteading and Hungry Here
---
---