Easy Red, White, and Blue Charcuterie Board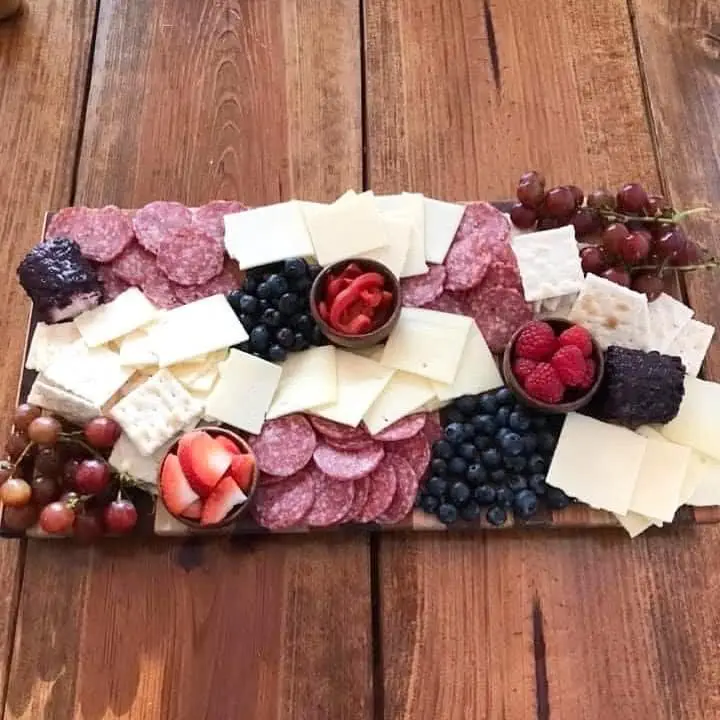 My son Landon and I whipped up this festive easy red, white, and blue charcuterie board last year for a fun Forth of July appetizer. As I have shared in previous posts, making charcuterie board is easy and fun. Making a Red, White, and Blue Charcuterie board is no different. All you need to make this patriotic charcuterie board is a board or platter, some tiny bowls, and fresh, delicious ingredients in those three colors. Now that you know how to make a red, white, and blue charcuterie board, plan on bringing one to your next event.
this post contains affiliate links, as an Amazon Associate, I earn from qualifying purchases.
For the Red
Fruits and vegetables such as Strawberries, raspberries, pomegranate or Red grapes and red peppers
Meats such as salami, or pepperoni
For the White
cheeses such as swiss, brie, Monterey Jack, any white cheese will work
Breads and crackers such as saltine crackers, and a white bread such as Schar brand or an against the grain baguette ( my favorite) which is also gluten free
For the Blue
blueberries, blueberry goat cheese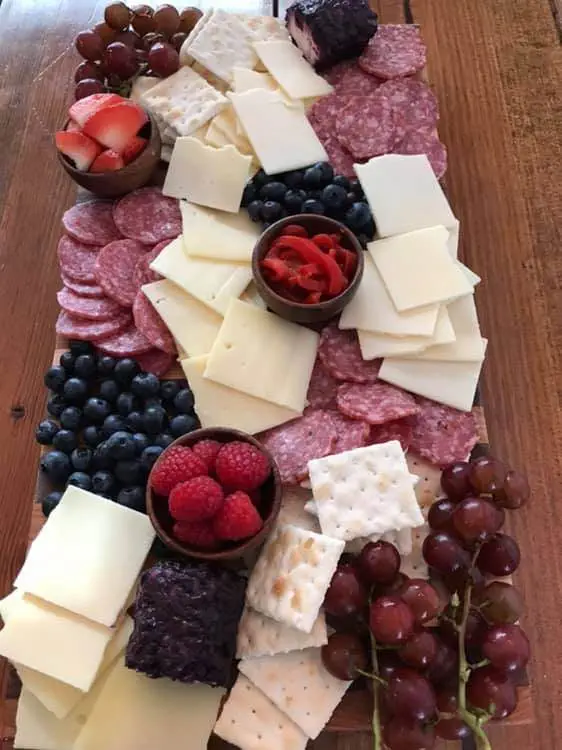 To assemble the Charcuterie board:
Place the bowls where you would like them first and then build around them, I put many of my red ingredients in my bowls.
Next lay down the rest of the reds, which in my board, are the meat and the grapes
Then place the whites – the crackers and cheese
then last but not least – the blues, blueberries, and blueberry goat cheese
Easy peasy and you have a beautiful, patriotic board sure to impress at your next gathering or family fun night. I know you will have a blast making this Red, White, and Blue Charcuterie board!
You May also like:
Tapas inspired Charcuterie Board
Easy Gluten Free Charcuterie Board
DIY S'Mores Platter in 6 easy steps
FOR EVEN MORE RECIPES AND FUN…
Join our FREE farm to table recipe recipe sharing community HERE

Never miss a recipe – subscribe to Homesteading and Hungry Here
---
---