Easy Shrimp Scampi with Zoodles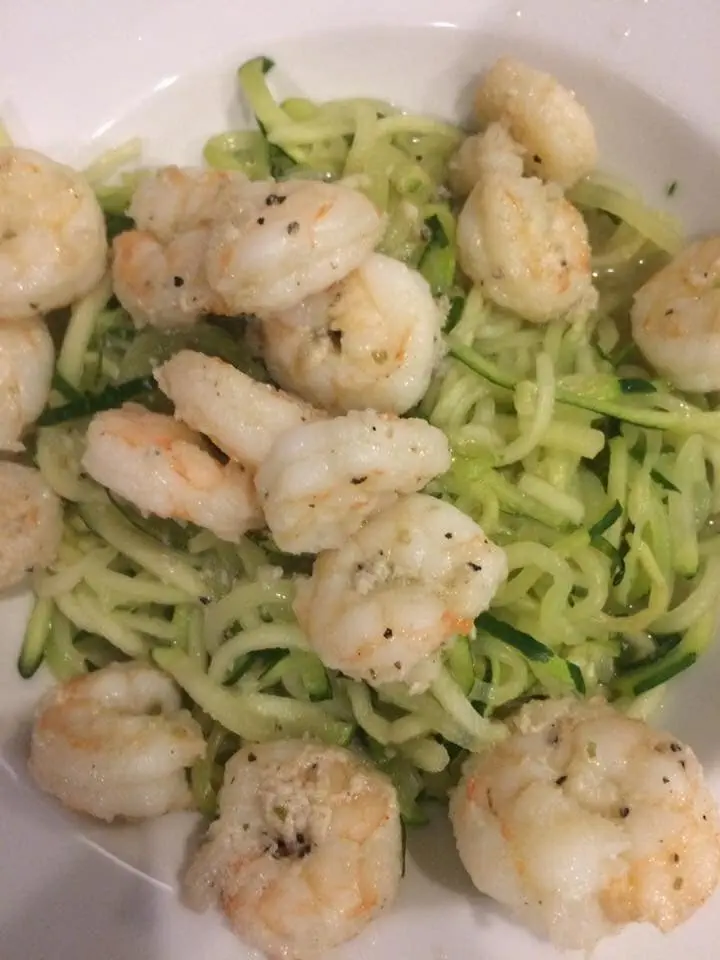 I have adored shrimp scampi ever since I was a little girl. Garlicky and delicious, what is not to love? It is the ultimate comfort food. Fantastic over pasta, rice, grits, pretty much anything. Using zoodles gives this old favorite a new low-carb twist. Shrimp Scampi with Zoodles is a super fast easy and healthy meal. I love to use local shrimp and zucchini I snagged at the farmers market for this dish. Great for a weeknight or even a lunch. Perfect for low-carb, and whole 30 menu plans. Add a nice green salad or make a quick caprese and you are done! You will want to add this one to your rotation because you will want to make shrimp scampi with zoodles again and again.
this post contains affiliate links, as an Amazon Associate, I earn from qualifying purchases.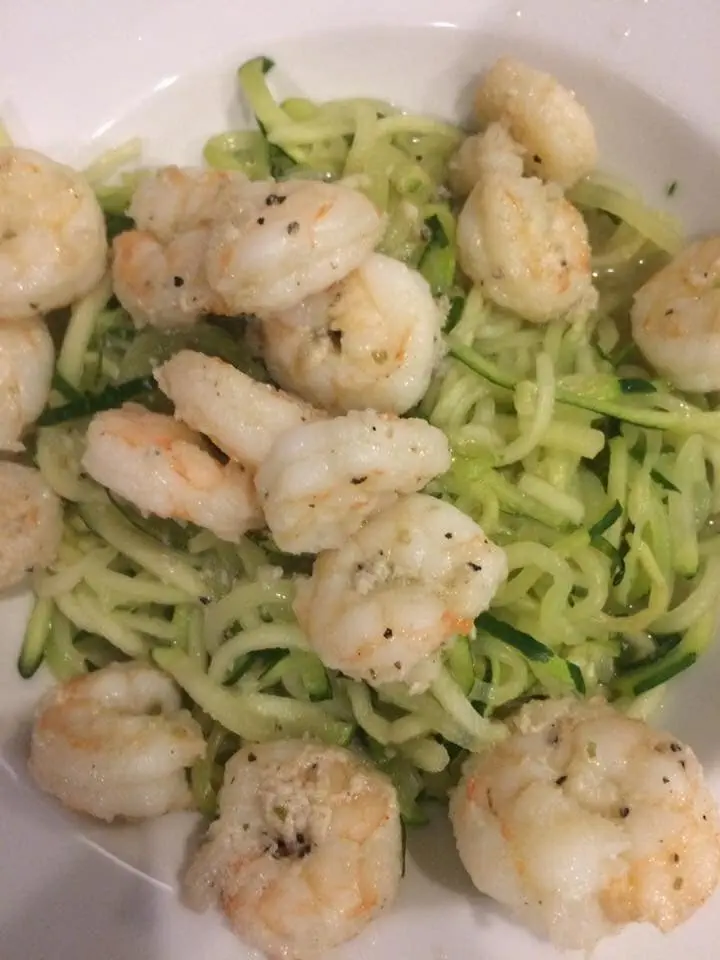 Ingredient list:
1.5 t olive oil
1-2 cloves of fresh garlic, minced
1 large Zucchini
1 lb Fresh Shrimp ( Always choose Wild Caught shrimp, it is a much healthier choice than farm raised)
1 t of an Italian blend of choice
Fresh parsley
Parmesan Cheese to serve with the scampi after plating
To make the Scampi
For the Scampi Sauce
Put the olive oil in the pan, add garlic cloves and saute until translucent, add shrimp, sprinkle in Scampi blend, cook in a single layer one side at a time 2-3 minutes per side, the shrimp is done when pink and curled. Set aside.
For the Zoodles
Wash and cut of the ends and then sprialize the zucchini
Saute for about 3 minutes – the biggest mistake people make with Zoodles is cooking them too long.
To serve:
Serve shrimp scampi over zoodles and enjoy
Want another easy seafood recipe? Check out my Spaghetti with clams and broccoli.
FOR EVEN MORE RECIPES AND FUN…
Join our FREE farm to table recipe recipe sharing community HERE

Never miss a recipe – subscribe to Homesteading and Hungry Here
---
---