Tuscan Beef in the Instant Pot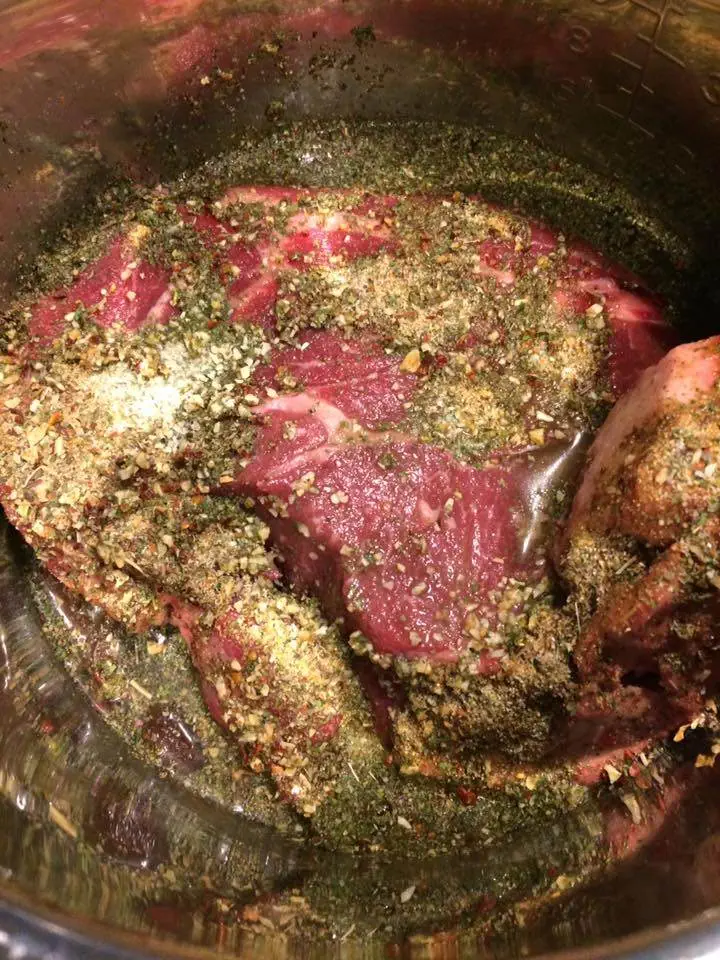 This Tuscan Beef in the Instant Pot is easy and so freakin' good! My family loves when I make this and it is part of our regular rotation. My favorite thing to do with this recipe is make it and have sliders that night and then turn the leftovers into fried rice or nachos the next day.
If you are following a low carb or grain free plan such as Keto or whole 30 this would be delicious over a cauliflower mash.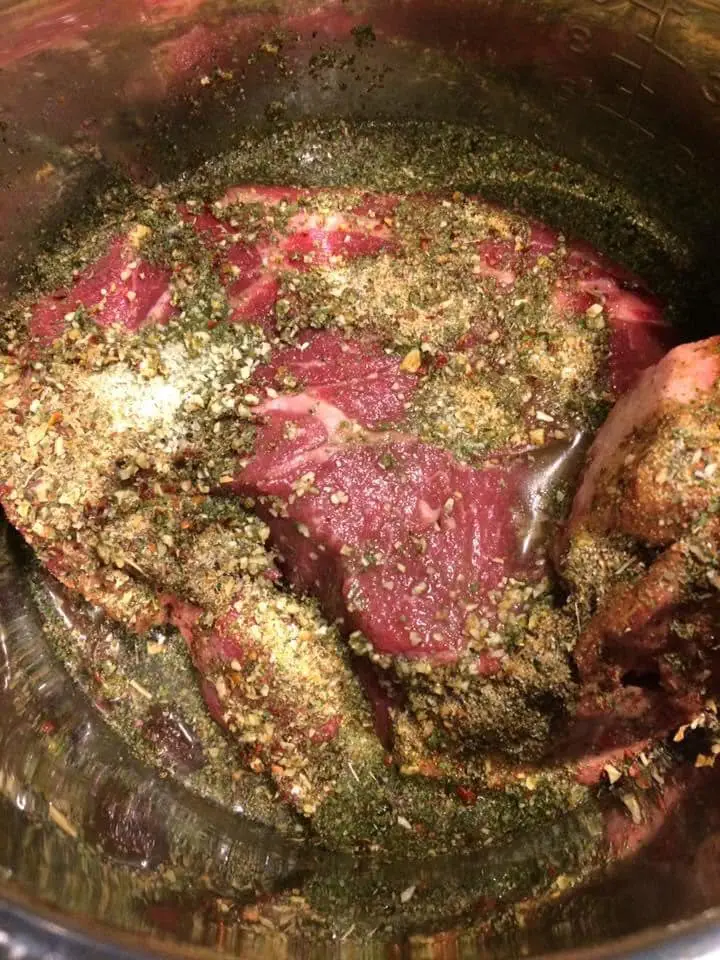 Ingredients:
2 lbs beef roast ( I like to use a chuck roast)
1 Red pepper
1 onion (white or yellow)
2 T of Italian blend of choice
1/4 cup of Sun Dried Tomatoes, chopped
3/4 cup of water
1/2 t salt
To Make:
If you have time, use the saute function on your IP and sear your roast on all sides with a bit of oil (will add some extra flavor) if not, skip that step and put the roast in the IP along with all of the other ingredients.
Set your IP to Manual and cook for 45 minutes, when it is done let it naturally release.
Shred and serve!
We love these as sliders topped with provolone cheese and this easy garlic aioli.
As I am GF I like to use Against the Grain Baguettes for sliders
If you make this Tuscan Beef in the Instant Pot, I would love to hear how you like it.
HEALTHIER LIVING TIPS
When using a spice blend – choose an organic one whenever possible
When choosing salt, the best is pink Himalayan or sea salt
FOR EVEN MORE RECIPES AND FUN…
Join our FREE farm to table recipe recipe sharing community HERE

Never miss a recipe – subscribe to Homesteading and Hungry Here
---
---