How to make easy Homemade Pimento Cheese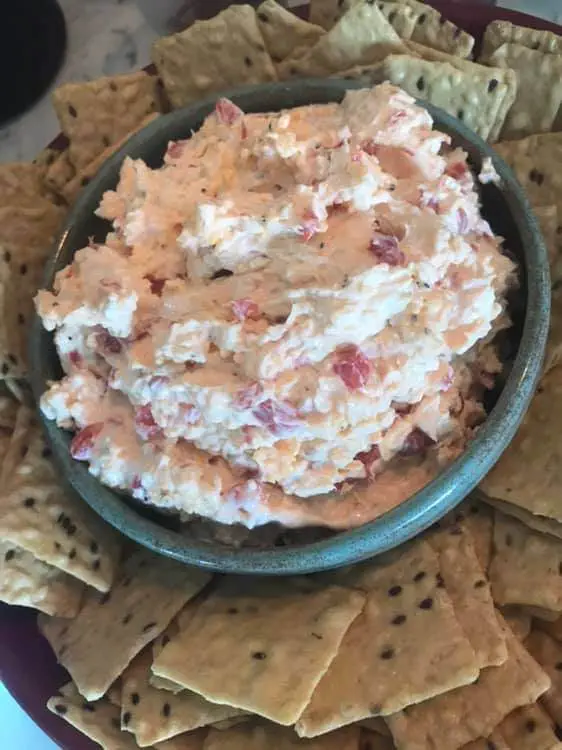 I am a Wisconsin girl. I had no idea what pimento cheese even was until I moved to the south. Once I tried it I fell in cheesy, salty love! It is so good I could literally be the "Bubba Gump" of pimento cheese. I like it in my eggs, on crackers, on burgers, on my charcuterie boards, on my grits… you get the picture. What I do not like is all of the unnecessary preservatives and ingredients in the store bought brands. Here is how to make easy homemade Pimento Cheese. It is SO easy and takes no time at all to whip this up yourself. Tastes way better too. Try it, you will love it!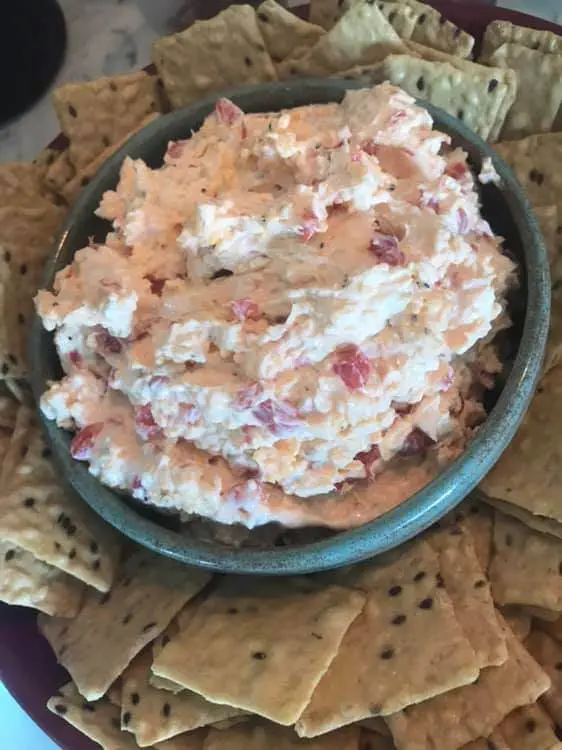 Ingredients for the Pimento Cheese
1 Package of 8 oz Cream cheese
2 cups of shredded cheddar cheese
1 jar of chopped pimentos 4 oz
1/4 cup Mayo
1/4 cup Sour Cream
2 t of seasoning of choice – I like to use Wildtree's California garlic pepper blend
Once you know how to make this easy homemade pimento cheese dip, you will want to make it all the time. Make it as soon as you can! You should probable go make it now. I love taking this to potlucks and bunco and I alway serve it with the delicious GF crackers that I mention in my Five Easy Gluten Free Pantry Swaps.
HEALTHIER LIVING TIPS
When a recipe calls for shredded cheese – shred it off the block. Much better for you and less expensive too!
When choosing Mayo, make your own or get one that is made with avocado or olive oil instead of chemically processed canola.
FOR EVEN MORE RECIPES AND FUN…

Join our FREE farm to table recipe recipe sharing community HERE

Never miss a recipe – subscribe to Homesteading and Hungry Here
---
---